Boss Betty✊ newsletter: We're sweating this infrastructure bill (yes, words we never expected to say) 😰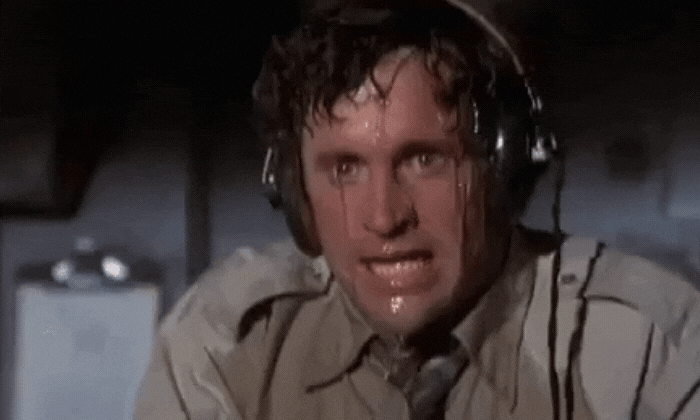 So the infrastructure spending deal announced toward the end of June included none of the "human infrastructure" plans we've heard so much about, like federal investment in childcare and paid leave.
President Biden has said he won't sign on the dotted line until there's a companion bill covering these critical policies but, reader, we're worried, and can you blame us? All 50 Senate Dems would need to get on board with this second bill to get it passed and there are already rumblings about this coupling to the left and right (more like roars from the latter).
We're coming out of a once-in-a-century pandemic that has really put the screws to women in an outsized way. If ever there was a time to join the ranks of every single other wealthy country in their provision of paid leave and childcare support, to enact policies that would help us start to undo the institutional sexism plaguing our country, it is now. Whew, someone pass us a cold drink, please — this combo of worry and opportunity has us quite parched.
Speaking of cold drinks and chilling out, we're taking the next two weeks off but will be back in your inboxes in mid-July. We hope that you're enjoying these first official days of summer ⛱ and that you'll take some time to relax over the July 4 holiday. 👋  
---
News to note 📝
The government is failing women-owned small businesses. Around 30 years ago, the Small Business Administration set a target of awarding 5 percent of federal contracts to small companies owned by women. In the decades following, that goal — remember, only 5 percent! — was reached just twice, in 2015 and 2019, and the gender gap in who wins federal contracts is only widening. [The 19th]
California's law mandating women on boards is being challenged. Again. The law has successfully led to more female board members and inspired other states to consider similar measures, but a California businessman by the name of Creighton Meland Jr. is determined to get rid of it, and a federal appeals court ruled that he has the right to sue the state to invalidate the legislation. [LAT]
The inventor gender gap isn't new news, but its impact on women's health is. New research reveals that biomedical patents by women are 35 percent more likely to focus on women's health: "Members of social groups may be more likely to patent inventions targeted toward their own group's needs and interests," the study reads. Because so few women get to invent — just 13 percent of patent inventors are female — there is less innovation in this critical sector. [Science]
A major #MeToo moment is fermenting in the craft beer industry. After a female brewer asked on Instagram whether other women in the field experienced sexism on the job regularly, thousands of stories of harassment, toxic cultures and even assault allegations came streaming in from workers at some of the world's best-known breweries. [The Lily]
Best (or worst?) o' the rest: Japan's Supreme Court — and its gender equality minister (!) — rejected a challenge to the country's law forcing married couples to share the same last name. The #FreeBritney movement gained steam again after the pop star's testimonial that her conservatorship has been "abusive" and she has been forced to use birth control and take medications. The U.S. Women's National Soccer Team tells the story of their fight for equal pay in the new film "LFG." Are gender-neutral acting awards the future?
---
Numbers to know 🔢
 $57B   Amount the U.S. childcare crisis costs annually in lost earnings, productivity and revenue. Talking point: It's not "just" a problem for women, it's an issue for all employers and the entire economy.
 75%   Percentage of broadcast news reported by men. This frightening factoid came out of a juicy deep dive into the allegedly sexist, ageist, toxic work culture at New York local TV station NY1.
 21%   Percentage of Deutsche Bank's top brass who are women. Just 8 percent are Black and there are zero Asian or Latinx employees among senior and executive leadership in the U.S.
---
And, in closing, a quote to think on
"It made me realize how few opportunities we give women to come out of a movie feeling empowered by the female characters. Men get that every movie they watch."