Shaken, not stirred by the chatter over a female James Bond 🍸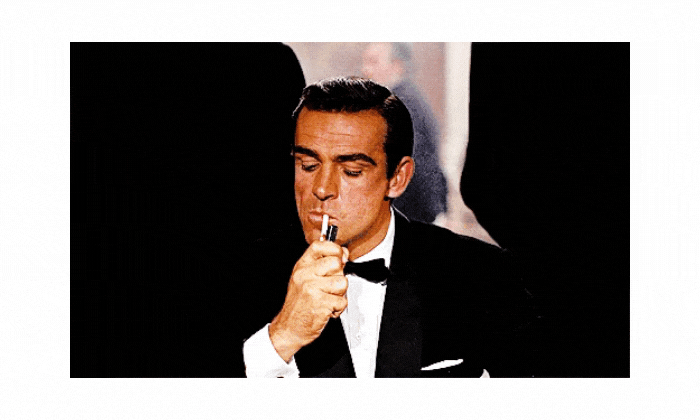 We're kicking off things on the (slightly) lighter side today with some thoughts on whether the next Bond should be a woman. Current 007 Daniel Craig, who's ending his run as the debonair British MI6 spy with next week's premiere of "No time to Die," thinks not.
"There should simply be better parts for women and actors of color. Why should a woman play James Bond when there should be a part just as good as James Bond, but for a woman?" Craig asks.
We kinda concur, but, the real world problem is that such fêted and commercially successful roles for women are rare, right? That's why we can also see the other side, as articulated by Lashana Lynch, who stars in the upcoming film as Bond's colleague, secret agent Nomi. Lynch told The Guardian that Bond "could be a man or woman" or "white, black, Asian, mixed race … At the end of the day, even if a two-year-old was playing Bond, everyone would flock to the cinema to see what this two-year-old's gonna do, no?"
On the other, other hand (it's good we have so many hands), does a woman actor really need to inherit the fraught and freighted legacy of Bond, whose character is, historically, pretty tied up with misogyny?
What do you think? Hit that thumbs up if you're into a female James Bond and down if you're not.
We'll you let know next week how the vote shakes out! Regardless of the gender future of Bond, the franchise needs complex, non-white cis male characters so that we can all properly envision ourselves in that martini-swilling, luxury car-driving, evil-conquering world. And we're very psyched to see what Phoebe Waller-Bridge (of "Fleabag" fame) does with such characters in the script for "No Time to Die."
---
News to note 📝
'The pay is absolute crap,' and 'It breaks my heart to think about having to find a new job' are just a couple of quotes from child care workers these days. Low pay is driving a shortage of such workers across the country as parents, especially mothers, struggle to find the child care they need to go back to work. With a staggering nearly 1.6 million mothers unable to return to work after dropping out during the pandemic, the economic costs are dire. Currently, the industry is facing a shortfall of 126,000 employees as its workers defect to industries that pay more, like retail and banking. And (for once?), it's not just a U.S. problem — countries around the world are struggling with care issues that are compromising their ability to return to pre-pandemic levels of women in the workforce. (WaPo, Bloomberg)
Japan might get its first female leader, but that could be cause for concern. Japanese politician Sanae Takaichi could become the leader of the country's Liberal Democratic Party — if elected, she will likely become Japan's first female prime minister. But her conservative leanings have some feminists worried. Her policy positions include supporting a law that requires married couples to have the same surname, opposing same sex marriage and amending Japan's pacifist constitution. Her ascendancy in a male-dominated government might be history-making, but just because a leader is a woman doesn't mean she supports women's rights. Give us more female leaders, please, but not this one. (NYT)
If Elizabeth Holmes really did deepen her voice, the research supports her. As it turns out, if you're a man, having a deep baritone will get you everywhere. Research shows that male CEOs with well-defined "vocal masculinity" (now there's a new term) are paid more because listeners associate a deeper voice with physical strength. Men who fit this category are paid 6.6 percent more than comparable peers. But don't go studying the vocal stylings of James Earl Jones just yet — vocal resonance is extremely difficult to fake. (Quartz)
Parenting is hard. Being a parent in the restaurant industry is even harder. The late nights, long hours and low pay in the restaurant industry disproportionately affect parents. Restaurant workers from chefs to dishwashers often work evening hours when traditional child care is unavailable. With the pandemic deepening the childcare crisis even for more traditional workers, government initiatives like the $24 billion set aside for child care stabilization might be a first step in needed reforms. The romantic allure of the restaurant industry isn't enough to ease the burden of struggling parents. (Bon Appétit)
"Policies That Restrict Reproductive Health Are Bad for Business," say 52 companies in a letter protesting Texas's extreme abortion restrictions. Following the lead of companies like Uber, Lyft and Salesforce, corporations are decrying the ban as bad for workers, customers and businesses alike. Some of the major signatories include Yelp, Bumble and Glossier. With a new challenge to Roe v. Wade in the supreme court over abortion in Mississippi, the clash between business and the legal system over reproductive rights is just getting started. (Ms., CNBC)
The SEC is investigating video game maker Activision Blizzard's work culture. The SEC subpoenaed the game maker, of "Call of Duty" fame, as part of their investigation into claims of sexual misconduct and discrimination at the company. If you're keeping track, Blizzard was first sued back in July by the California's Department of Fair Employment and Housing for discrimination, harassment, retaliation and what the lawsuit called a "frat boy" culture. The allegations include an "Animal House" of horrors for female employees and include unwanted sexual comments, groping and getting paid less than their male counterparts. You know it's REALLY bad when the SEC gets involved. (WSJ)
Best — and worst — o' the rest: Former Soviet chess champion Nona Gaprindashvili, the first woman Grandmaster, is suing Netflix over a line in "The Queen's Gambit" that the suit characterizes as a "sexist" and "devastating falsehood." Prosecutors have rested their case against famed R&B singer R. Kelly, who is accused of sex trafficking. Female government workers in Afghanistan have been told to stay home by the Taliban. Many are wondering where the uproar that surrounded the disappearance of Gabby Petito in Wyoming was for the 710 missing Indigenous people, mostly girls, in the state over the past decade. A lone (for today) bright spot: Dozens of publications have been appointing women to top roles.
---
And, in closing, a quote to think on
"What gets remembered depends on who is in the room doing the remembering … When I became a ranger, I was taking back my own history."

– Betty Reid Soskin, who turned 100 on Wednesday and is the oldest active ranger in the National Park Service
---