15 things to know about TikTok's CEO Vanessa Pappas, leader of the 15-second video revolution
'We will continue to challenge the unjust executive order,' the exec said as Trump's ban on the app looms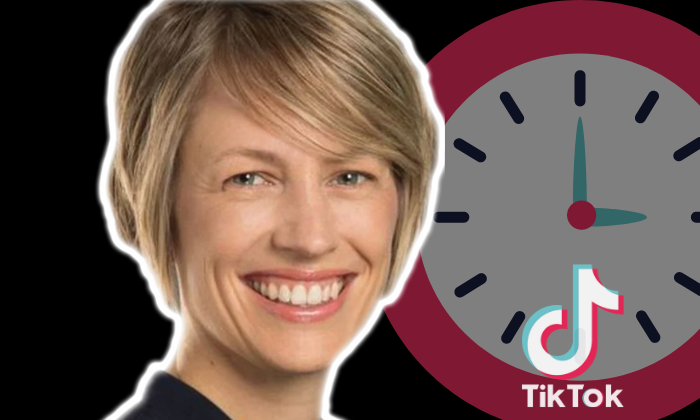 TikTok's new interim CEO Vanessa Pappas is stepping up after her predecessor, former top Disney exec Kevin Mayer, stepped down, apparently unable — or unwilling — to handle the tick tocking clock on navigating a deal to save the company from a U.S. shutdown.
As geopolitical tensions between China and the U.S. continue, the Chinese-owned social media powerhouse is under intense pressure from the Trump administration to finalize a deal that would make TikTok a domestic company. The world is watching Pappas as TikTok and its likely U.S. partners Oracle and Walmart work with the administration to iron out the terms of an agreement as Trump's threat to ban the app looms. The Chinese government, meanwhile, is weighing whether it would approve such a deal.
Oh, and, of course, there are the sharks nipping at the heels of TikTok to contend with in the form of competitive products like Instagram's Reels and YouTube's Shorts. Quite a full plate for a first-time CEO.
So, who is Pappas? We know she spent about eight years at YouTube before she was poached for the video sharing app but we were curious about some of the details not readily available in the executive's LinkedIn profile.
In the TikTok spirit of brevity, here are 15 fast factoids — professional and personal — about Pappas. We'll leave it to you to choose the soundtrack 🎼.
1. She's not afraid of President Trump's threats. When Trump first threatened to ban TikTok in the U.S., Pappas fired back, saying, "We're not planning on going anywhere." On Friday, when the Commerce Department issued the order to block Americans from downloading the app, she issued a statement saying, "We will continue to challenge the unjust executive order, which was enacted without due process."
2. A man in a cardboard box "scuttling" around his home like a crab was the first TikTok Pappas ever watched.
3. Last year, she was featured on Variety's annual list of the most influential women in showbiz. Pappas was #36 on the ranking when she was the U.S. General Manager of Tik Tok.
4. Her Twitter handle originated in April of 2007, just nine months after the microblogging network launched. Early social adopter? ☑️
5. She's known by her peers to be extremely data-driven. Want that proposal to land with her? You better show your work.
6. She flip-flopped roles when TikTok poached her from Google's YouTube. At Youtube, her duty was to build the brand globally; at TikTok, her focus is on catering to the domestic U.S. audience.
7. She's into "we" versus "me." Despite working at companies that offer individuals a platform to capitalize on their personal brands, she doesn't seem into making things all about her. She values collective efforts. The head of content programming at TikTok said her leadership style is "deeply collaborative," according to Marie Claire, adding that she's created a very open corporate culture that empowers the people she works with.
8. She's very bullish on Gen Z. Duh, TikTok. But she's actually coming up with ways to help the younger generation be successful and reap the inspirational and monetary rewards of the app. She created the $1 billion TikTok Creator Fund, which has an age minimum of just 18 and encourages young people to develop careers on the platform.
9. Listening is one of her great professional strengths. Pappas is constantly tapping into her network to listen to her users and often comes to their aid directly. Paying attention to the TikTok audience enables her to quickly evolve the product to suit their needs and keeps the app fresh. In one example, Pappas saw that users were manipulating their uploads to add text and had developers create a tool to streamline that in the app.
10. She wrote a book. "The YouTube Creator Playbook" is a guide for aspiring influencers looking to make money off of their growing followings. She wrote it in 2011, the year the company she worked for, Next New Networks, was acquired by YouTube.
11. She's not immune to the troubles of her counterparts at Facebook and Twitter. Like Mark Zuckerberg and Jack Dorsey at their respective platforms, Pappas is wrestling with handling toxic content on TikTok. The app faced backlash when TikToks mocking people with disabilities trended. And, after initially removing some LGBTQ content that was considered controversial in China, TikTok ultimately reversed course under pressure.
12. She's from Australia. Pappas, who is half Greek, lived down under until she was 20, when she moved to England before eventually moving across the pond to New York.
13. Bowling used to be a thing for Pappas. When the tech exec worked in New York for Next New Networks, which was later acquired by Youtube, she was in a work bowling league that competed against the employees of companies including The Onion, Gawker, Foursquare and soon-to-be employer YouTube. Her team was called Pwn Pals. For those not in the know (we had to Google it), pwn is a word used mostly in video gaming to describe annihilating an opponent.
14. Her daughter is named Penelope, after the queen in Homer's "The Odyssey." Appropriate given her Greek heritage. Both of her children — she has two — are under five years old. "Parenting is tough. Work + parenting is tough. Work + parenting + pandemic is indescribably challenging," she posted on Twitter in July.
15. She seems to be a Yankees fan. While her job with TikTok brought her to Los Angeles County's Culver City, she doesn't seem to have lost her love for East Coast sports teams. "Once a New Yorker, always a New Yorker. Excited for our new TikTok partnership, go
@Yankees!" she tweeted in August.
Originally published Sept. 18 | Updated Sept. 25