Boss Betty Brief: Ginni Rometty, Mary Barra among CEOs advocating for companies to prioritize social good, Nike does the right thing & more
A roundup of the biggest female-focused news across major industries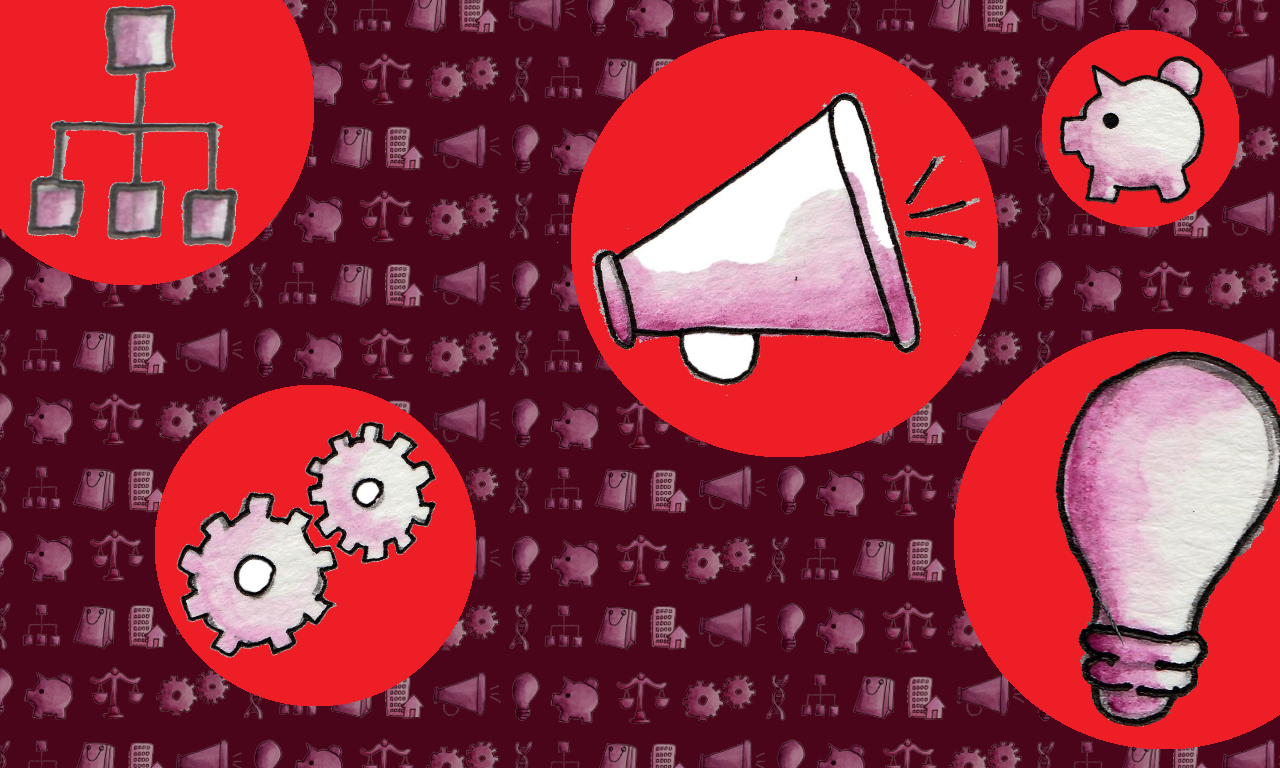 GENERAL ASSEMBLY: Since Mondays are already kinda sucky, we feel less guilty about sharing sucky news to kick things off today since, honestly, you're probably not loving life right now anyway (but if you are, bravo, keep it up! Maybe stop reading!). So, we'll get right to it. Today is World Humanitarian Day, which honors women who work in crisis environments. That sounds great and everything, but given that a recent poll of female aid workers revealed that 41 percent of them felt sexual harassment was the biggest issue women in the field face, maybe the industry should do less in the way of empty praise and get to work fixing its systemic sexism issues. These women who work to help humankind say that employees inside their own organizations are a bigger threat than the emergency situations they face day in and day out. It's like a terrible horror movie — "the calls are coming from inside the house." Humanitarian organizations need to extend the same protections to their employees that they try and ensure for the rest of the world [The Guardian]. For some lighter fare, check out the NYT's profile on Marguerite Zabar Mariscal, the 30-year-old CEO of the Momofuku empire, which no longer consists of just David Chang's restaurants (putting a "just" in front of David Chang feels weird!) but also a media unit and plans for branded foods in supermarkets. She started with Momofuku as a PR and events intern back in 2011 [NYT]. And in other bright-side news, Nike once again amended its policies when it comes to pregnant athletes, this time adding language to the existing contracts of its sponsored athletes stating that it will not end a deal or "apply any performance-related reductions" if they become pregnant [WaPo]. AND — wait, maybe Monday's aren't so bad? — 181 of the nation's top CEOs (who are part of the Business Roundtable) agreed to expand their mission beyond driving shareholder value to include investing in their employees, helping their communities and dealing ethically with vendors, among other more socially conscious goals. Who wasn't on board with the revised mission? Alcoa, Blackstone, GE, Kaiser Permanente, NextEra, Parker Hannifin and State Farm. IBM's Ginni Rometty and GM's Mary Barra were among those that signed on [CNBC].
Here's the BB breakdown of the biggest female-focused news by industry. Have news to share? Email us at tips@bossbetty.com.
ADVERTISING & MEDIA: The editor in chief of Deadspin, Megan Greenwell, quit Friday, saying that the site's new owners — private equity firm Great Hill — refused to guarentee editorial independence and wanted the publication to stick solely to sports coverage. "I have been repeatedly undermined, lied to, and gaslit in my job," Greenwell said, adding that she was heartbroken to leave her post [Daily Beast]. Manhattan prosecutors are seeking a new indictment in the trial of Harvey Weinstein in an effort to bolster the case against him, which is set to go to trial next month. The D.A.'s office wants actor Annabella Sciorra, who alleged that the former movie mogul raped her in 1993, to testify. A judge had previously ruled against her inclusion but the prosecutors may have found a workaround [Variety].
FINANCE: Burford Capital moved its CFO, Elizabeth O'Connell, into the position of chief strategy officer after investors expressed discomfort with the fact that she's married to the company's CEO. O'Connell has worked at Burford, a litigation-finance firm, since its inception in 2009 and has been married to the firm's top chief executive, Christopher Bogart, since 1992. Last week, a short seller Muddy Waters accused Burford of poor governance, citing the marriage between the two execs as one example [WSJ]. The job of CBS Corp.'s CFO, Christina Spade, just got a lot bigger. After under a year in her current role, she now has a merger to manage and is adding Viacom's finances to her portfolio. She said she's excited about her role in shaping the combined entity. "Half the battle in finance is to get a seat at the strategic table,"  Spade said [WSJ].
LAW: Just 26.4 percent of Fortune 500 companies have women in general counsel roles. Much better than the 9 percent back in 2000, but still way low [Above the Law]. The Jones Day suit alleging discrimination against men in its parental leave policies could have implications for several other firms [American Lawyer]. Former IBM cybersecurity lawyer Cari Robinson will be Revlon's new general counsel. Robinson spent 19 years at IBM and in her new role will oversee the cosmetic brand's global legal affairs, including intellectual property, governance, board of director issues, licensing, acquisitions and more [Corporate Counsel]. This fall the Supreme Court will hear three cases concerning whether Title VII includes protections for gay, lesbian, bisexual and transgender workers. In the case of the funeral home employee who was fired after telling her boss she was transitioning, the Department of Justice has made its stance clear, telling the high court Friday that businesses are not in violation of federal civil rights law when they discriminate against transgender employees [Bloomberg Law].
MANUFACTURING & RETAIL: Fortune's annual "Change the World" list, which ranks big companies that are improving the planet and society, featured Rose Marcario's Patagonia (for its commitment to using recycled materials), Corie Barry's Best Buy (for its focus on sustainability) and Beth Ford's Land O'Lakes (for technology aimed at reducing farming's harmful effects on the environment) [Fortune]. Can Jill Soltau rebuild JCPenney? "The only way to reconstruct a business is through a holistic approach across all the key tenets of strategic, purposeful and effective retailing," she said during last week's Q2 conference call. But whether her changes come too late remains a question [RetailWire].
SCIENCE & HEALTHCARE: Centers for Medicare & Medicaid Service [CMS] Administrator Seema Verma continues to avoid providing any details on the Trump administration's healthcare plan, which is allegedly set to be delivered next month. These details are critical as the administration is still attempting to have the Affordable Care Act declared unconstitutional, and many worry the new plan will not cover those with pre-existing conditions [Healthcare Dive]. Handling insurance claims successfully requires a high degree of emotional intelligence, and research shows that that trait is becoming increasingly more valued and sought after. "[T]he notion that emotion is irrational and has no place at work likely 'comes from old cultural biases – probably gender biases – when work was more male,'" according to Dr. Dacher Keltner, a psychology professor at U.C. Berkeley [Risk & Insurance].
TECH & ENGINEERING: ClassPass founder Payal Kadakia, the daughter of Indian immigrants and a former Bain & Company employee, got the "Corner Office" column treatment from the NYT. "I always loved business, but I also didn't feel like I was going to fit into the traditional corporate American business model. I just always had this passionate feminine energy to me, and I kind of knew that I always wanted to continue to change the landscape," said Kadakia, whose company is currently valued at $600 million [NYT]. Female leaders in the U.K. are pushing to hold Big Tech accountable for trolls on their platforms [NPR].
If there's no relevant news of note to share in a given sector, we skip it for the day. Did we miss something? Let us know at tips@bossbetty.com.