Boss Betty Brief: Black Women's Equal Pay Day, ThirdLove's interesting diversity issue, trailer for 'Bombshell' drops & more
A roundup of the biggest female-powered news across major industries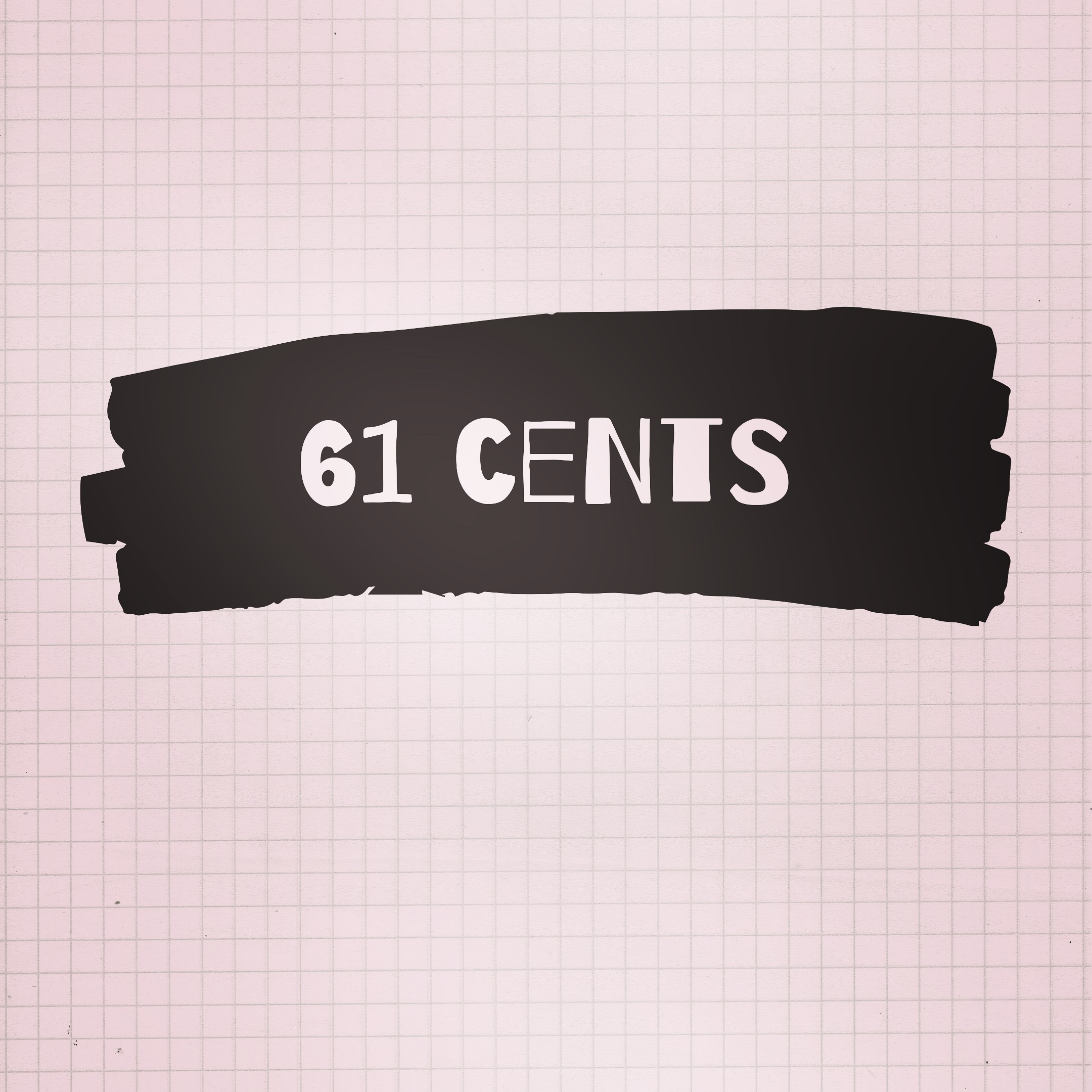 GENERAL ASSEMBLY: Today is Black Women's Equal Pay Day in the U.S., meaning that in order to make what a white man did in 2018, a black woman would have had to work all of that year and then right up until today. Yup, about 20 months to net what an average white dude made in just 12 months. 61-cents for every $1. Over a 40-year career, that pay disparity adds up to nearly $1 million. Next up in Equal Pay Days to "celebrate" are Native Women's Equal Pay Day on Sept. 23 and Laxtinx Women's Equal Pay Day on Nov. 20 [Fast Company]. Companies are rejiggering the language they use in job postings to appeal to a more diverse audience — including women — amid a tight job market. Some firms are including more details, including week-in-the-life descriptions of the position, the potential downsides of the job and how the role may evolve [WSJ]. Oregon is set to become the eighth state enacting laws requiring paid family and medical leave for eligible employees. The state's legislation, signed by Gov. Kate Brown, is the most inclusive state law passed so far, offering eligible low-income employees 100 percent of their pay [National Law Review]. Axios has a piece titled "The #MeToo election isn't happening," which is so true. A record number of women are running, in large part because the Democrats embraced the rise of the #MeToo and #TimesUp movements, but no candidate — aside from Kirsten Gillibrand, who is struggling to make the cut for the next debate — has made women's issues central to their campaigns. Debate moderators have barely touched on paid leave or sexual harassment. Read our piece on where the candidates stand on workplace equality issues [Axios].
Here's the BB breakdown of the biggest female-focused news by industry. Have news to share? Email us at tips@bossbetty.com.
ADVERTISING & MEDIA: Lionsgate dropped the trailer for "Bombshell," the movie about the women who took on Fox News Channel's Roger Ailes. Charlize Theron plays Megyn Kelly and Nicole Kidman plays Gretchen Carlson. Other cast members include John Lithgow as Roger Ailes, Connie Britton as Beth Ailes, Allison Janney as Ailes's legal counsel and Kate McKinnon as an employee of Fox News [The Cut]. As the number of transgender journalists grows, leaders in the industry need to help break down the structural barriers that prevent trans people from entering the media world and advancing in it, a piece from Harvard's NiemanReports says. It also urges cisgender editors to be cautious in their reporting on gender issues and stresses the importance of the insights and perspectives trans people can bring to such coverage [NiemanReports]. Lena Dunham has a new production company, Good Thing Going, which will produce content for TV, film, theater and podcasts. The company has a first-look deal with HBO [Variety]. Condé Nast Entertainment hired Geneva Wasserman as senior VP, motion pictures. Previously, she was co-founder and executive producer at Project Z Entertainment [Deadline]. "CBS This Morning" made Shanta Fripp, an 18-year veteran of CBS News, director of the weekday broadcast; Claudia Milne, who was previously at ProPublica, will serve as managing editor [Variety].
FINANCE: Kristalina Georgieva is one step closer to running the IMF following the executive board's recommendation that the fund remove the age limit for the position. The current rules state that appointees can't be 65 or older, and Georgieva turned 66 last week [Bloomberg]. Former FDIC chair Sheila Bair was appointed to the Fannie Mae board of directors, the organization announced Wednesday [American Banker]. Microloan startup Tala, helmed by CEO Shivani Siroya, raised $110 million in additional funding in a round led by new Silicon Valley venture capital firm RPS Ventures. The 600-person company has doled out more than $1 billion in loans and its backers include PayPal, billionaire Steve Case's VC firm Revolution and Chris Sacca's Lowercase Capital, among others. With the new funding, Siroya's firm is now worth about $800 million [Forbes].
LAW: A former Schulte Roth employee is suing the firm, alleging that other workers made sexist, homophobic comments that the firm's human resources department took no action on. The ex-facilities worker said he saw staff "engage in blatant and overt sexist and sexually harassing behavior" and make "disgusting comments about women" [New York Law Journal]. In more than 110 pages of briefs filed by the DOJ and a funeral home that fired a transgender woman after learning of her transition, the gender pronoun of the woman was not used once. The brief, which opposed her discrimination claim under Title VII of the Civil Rights Act, referred to her by her name, Aimee Stephens, in every single instance. The Supreme Court will hear her case this fall [ABA Journal]. Meet the former Supreme Court clerks who are suing Jones Day for their allegedly discriminatory parental leave policy [American Lawyer]. And on that same case, a judge allowed the firm's request for more time to respond to the suit, despite the plaintiff's request that the law firm respond within three weeks [American Lawyer].
MANUFACTURING & RETAIL: Direct-to-consumer lingerie brand Lively, founded by former Victoria's Secret executive Michelle Cordeiro Grant, is opening its third location at an outdoor lifestyle center in Austin, Texas. It plans to open a fourth location in an undisclosed city before the end of the year. Lively was recently acquired by Wacoal International [Chain Store Age]. Millie Bobby Brown of "Stranger Things" is launching her own beauty line, following in the footsteps of way too many celebrities to count. The 15-year-old's line, Florence by Mills, targets Gen Z and is PETA-certified, cruelty-free, vegan, etc., with prices ranging from $10 to $34. The brand will launch very soon at Ulta and Boots [WWD].
REAL ESTATE: Anna Castellani, who created the 40-vendor DeKalb Market Hall in Brooklyn, is bringing the concept to Manhattan's iconic Citigroup Center. Castellani signed a lease with Boston Properties to bring the 10,000-square-foot food hall, dubbed The Hugh, to life [The Real Deal].
SCIENCE & HEALTHCARE: Female doctors are more likely than women in other professions to keep working after they have children. Why? More control over their hours without sacrificing pay and professional status. Half of medical students are now women, and in pediatrics, geriatrics and child psychiatry, females are the majority [NYT].
TECH & ENGINEERING: The most powerful players in sextech — which is estimated to be a $50 billion market by 2025 — are women, and they're moving fast and breaking things. When Lora Haddock's Osé vibrator was banned at CES this year, despite the show's long history of launching sex products built for men, it revealed yet another unequal playing field for women and an angry backlash followed. Now, women are leading the way in the field [Fast Company]. Workers at on-demand massage app service Zeel said the company fails to protect its vulnerable workforce from sexual misconduct and harassment and does not act when instances of such abuse are reported [Gizmodo]. ThirdLove has an interesting diversity issue for a Silicon Valley internet retailer — it can't seem to hire enough men [Fortune]. Check out YouTube CEO Susan Wojcicki's advice on what to do when men are talking over you at meetings [CNBC].
If there's no relevant news of note to share in a given sector, we skip it for the day. Did we miss something? Let us know at tips@bossbetty.com.