5 things to know about Channing Dungey, Warner Bros. TV's new chairperson
She was the first African-American exec to head a U.S. broadcast network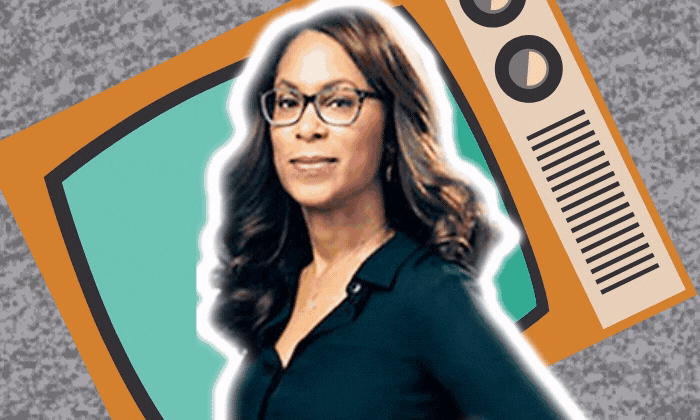 Channing Dungey, who was head of original content for Netflix until her departure earlier this month, was named chair of Warner Bros. Television on Monday (well, "chairman" according to almost all other news reports, but we strongly object to the term). Dungey was previously president of ABC Entertainment; she was the first African-American executive to head a U.S. broadcast network.
Following are a handful of items both professional and personal to know about Dungey, who has broken barriers as a Black female executive in the entertainment industry.
1. Channing Dungey will report to WarnerMedia's CEO and Chair Ann Marie Sarnoff, who is the first woman to hold the top position at the entertainment conglomerate. (Sarnoff took over from Kevin Tsujihara after he stepped down amid an investigation into his extramarital relationship with a young actress.) "Channing is one of the most talented, visionary, creative and respected executives working in television today," Sarnoff said in a statement, noting that Dungey spent part of her early career at the studio as a production executive.
2. Dungey's appointment after her 20-month tenure at Netflix (which has recently lost a series of female execs) signals that WB is prioritizing its streaming units. Her purview includes the WB Pictures Group, HBO and HBO Max, DC, Cartoon Network, Adult Swim, TBS and TNT, among other content providers, as well as the division's consumer products, experiences and gaming units.
3. Remember when ABC's "Roseanne" reboot was canceled a couple of years back because of a racist tweet by Roseanne Barr? Dungey, who ran the network at the time, got many (deserved) props for her response: "Roseanne's Twitter statement is abhorrent, repugnant and inconsistent with our values."
4. Her sister, Merrin Dungey, is an actress who has appeared in "Big Little Lies" and "Brooklyn Nine-Nine," among other shows. She's very proud of her older sis, per her tweet this week.
I guess being the first Black Network President wasn't enough! She's done it AGAIN!
I am BEYOND proud of my sister.
She's my hero. 🤎https://t.co/WkQg5sazWh

— Merrin Dungey (@RealMerrinD) October 19, 2020
5. Dungey was born in Sacramento, California, was a cheerleader in high school in the '80s and got her Bachelor of Arts degree from the UCLA School of Theater, Film and Television in 1991.