Boss Betty Brief: Netflix's new CMO, another exit at Refinery29, new filing in Jones Day bias suit, just 2% of top Citi employees are Black & more
A breakdown of the week's biggest female-focused news by industry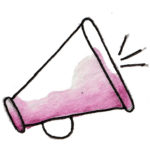 ADVERTISING & MEDIA: Bozoma Saint John, a boldface name in the marketing world (she's worked at Uber and Apple, among other high-profile gigs), has moved on from Endeavor to Netflix as the streaming behemoth's CMO [AdWeek]. Refinery29 saw another major departure stemming from allegations of a toxic workplace culture with the exit of Amy Emmerich, global president and chief content officer (now former), at the media company [CNN]. Fox fired anchor Ed Henry after an investigation into "willful sexual misconduct in the workplace" [NPR]. The defamation suit against Moira Donegan, the creator of the "Shitty Media Men" list, will not be dismissed [Boss Betty]. A Medium post purportedly written by current and former staffers at Essence, the magazine targeting African-American women, calls the magazine's brand promise fraudulent, saying, that "the Black women who make up over 80% of the company's workforce … are systematically suppressed by pay inequity, sexual harassment, corporate bullying, intimidation, colorism and classism." Former Target exec Caroline Wanga has been named Essence's interim leader [NYT]. The Trans Journalists Association launched this week announcing that they exist "to support trans journalists in their careers through community support, providing guidance to newsrooms for more accurate coverage of trans communities, and helping employers make their workplaces more trans friendly" [Nieman]. Publicis Groupe released its U.S. diversity data, revealing that just 5.4 percent of its employees are Black [Adweek].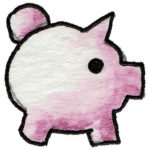 FINANCE: Twenty-three directors have been appointed to the boards of Federal Reserve regional banks so far this year; 74 percent were white and 57 percent were men [Quartz]. Eileen Murray, formerly  co-CEO at Bridgewater, will lead Wall Street's self-regulatory arm, Finra [WSJ]. Industries staffed predominantly by white males — ahem, finance — are being forced to reconsider their hiring processes amid the global reckoning over racial inequality. Just 2.7 percent of management-level employees at Goldman Sachs are Black; at Citi, 2 percent of execs and senior managers are Black [CNBC]. The six-woman advisor team Bowersock Capital Partners, which manages $500 million in client assets, has said buh-bye to Morgan Stanley and is moving on to Sanctuary Wealth's independent adviser platform [InvestmentNews].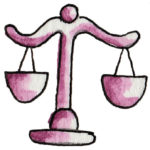 LAW: The married former Jones Day associates suing the firm for discrimination in its parental leave policies are looking to beef up their case with a new federal court filing claiming illegal retaliation. The couple says a press release Jones Day issued contains incorrect and negative information about them that was then amplified on social media [Bloomberg Law]. A record number of law firms — 117 — are looking to get Mansfield Certified, signifying their commitment to making diverse hires and promotions [American Lawyer]. Fox News hired New York law firm Davis & Gilbert to do the external sexual harassment investigation that led to the firing of anchor Ed Henry [Bloomberg Law]. Listen to Grace Speights of Morgan Lewis and Tara Elliott of Latham & Watkins discuss their ongoing fight for equality in the industry [Corporate Counsel].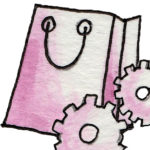 MANUFACTURING & RETAIL: The head of HR for Adidas, Karen Parkin, decided to retire in the wake of employee complaints about a lack of diversity and non-inclusive culture [WSJ]. Away CEO Steph Korey will permanently leave her CEO position at the end of this year. She briefly stepped down from the role after allegations of creating a toxic work environment surfaced in 2019 but returned as co-CEO in January [Verge]. A new directory created by Nana Agyemang, the founder of EveryStylishGirl, acts as a career advancement platform for Black and Brown women working in media, fashion and beauty. Use it, recruiters [Vogue]. Brynn Putnam's fitness startup, Mirror, saw a $500 million exit this week with its sale to Lululemon [Forbes]. Boeing communications chief Niel Golightly resigned after a 1987 article he wrote saying women should not serve in combat resurfaced [Reuters].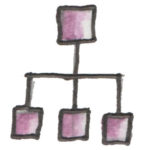 TECH & ENGINEERING: Advanced Micro Devices CEO Lisa Su is the first woman to top the list of highest paid executives among the S&P 500 [Equilar]. One of the (many) reasons for tech's lack of diversity? The absence of BIPOC among the executive headhunters servicing the industry. "We have fallen into the same trap [as our clients]," said the CEO of top tech recruiting firm True, which has just one Black partner among 70 [The Information]. Apple and Google are down with the Equal Rights Amendment, putting their names alongside 91 other companies supporting a lawsuit looking to finally enshrine the amendment in the Constitution [Fortune]. Softbank-backed insurance startup Lemonade made its big public debut Thursday, with its shares up 139 percent at the market's close, finishing at $69.41. Lemonade has only one woman among its 13 top executives and board members [Boss Betty].
If there's no relevant news of note to share in a given sector, we skip it for the day. Did we miss something? Let us know at tips@bossbetty.com.