📈IPO📉Watch🔎 Q1 2020: Just 16% of board directors are women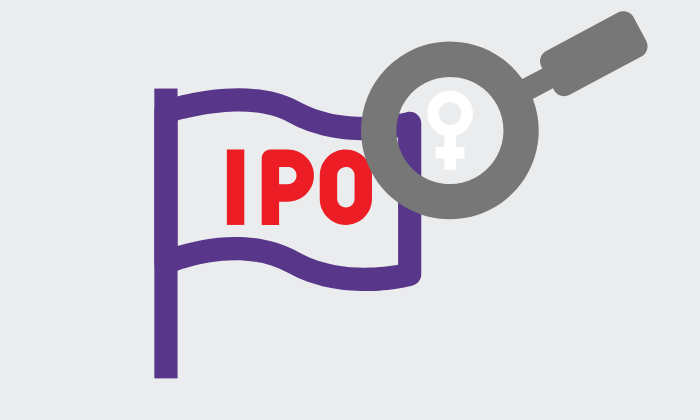 While buzzy IPOs like Airbnb and DoorDash are tabled for the foreseeable, because pandemic, there's still a slow trickle of (non-splashy) public debuts happening in the U.S. market. And, sadly, the slllllow progress being made in female board representation at top companies — about 27 percent of directorships among the S&P 500 are held by women — is not reflected in the companies going public this year.
Just 16 percent of board seats at the companies that IPOed in the first quarter of 2020 were are by women, the same percentage as in Q1 2019. Zero improvement. Only 19 percent of named executives at these companies are women. See below for the full breakdown.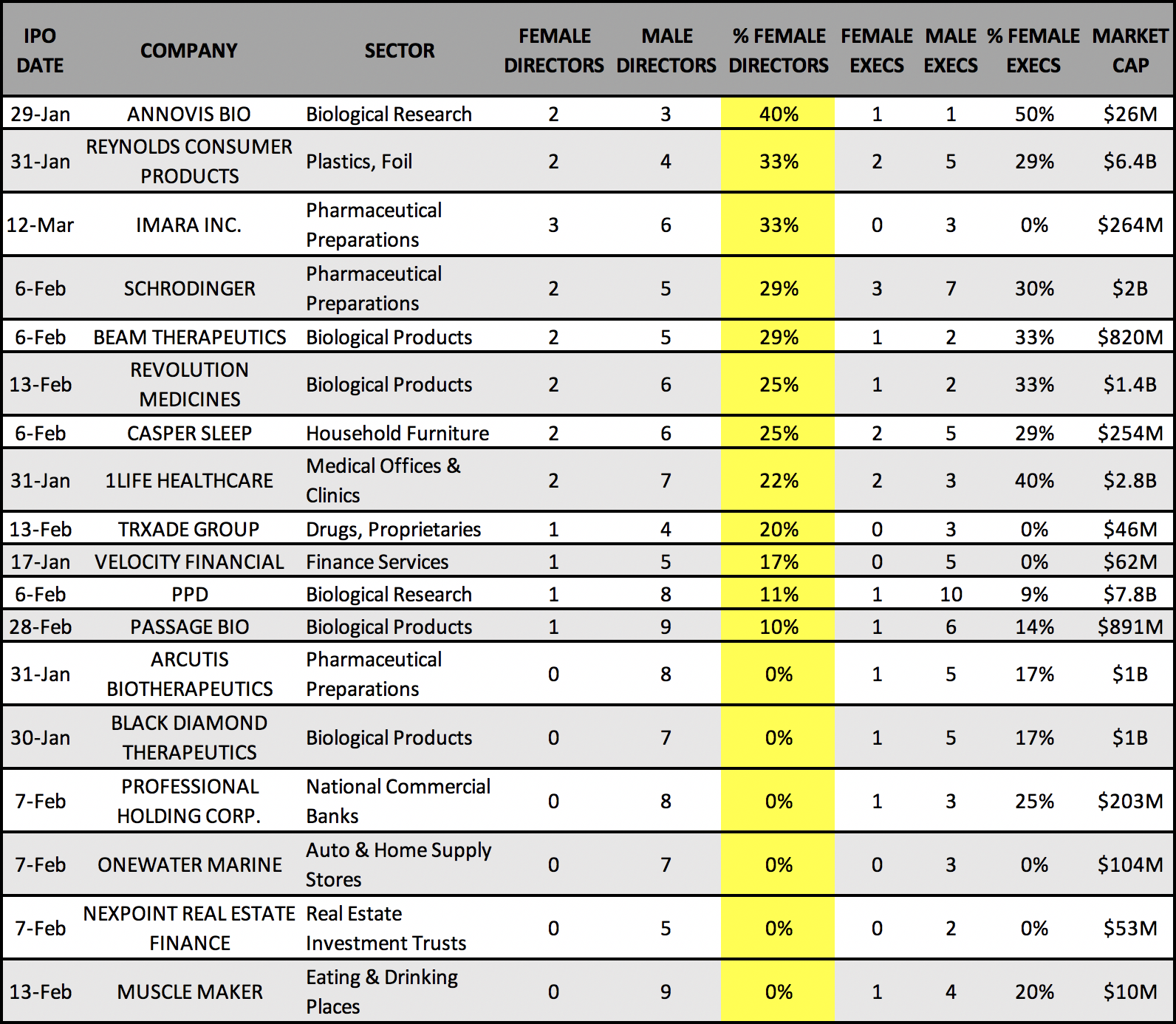 Analysis based on SEC S-1 and S-1A filings of companies that went public on a major U.S. stock exchange January through March 2020. Only U.S.-based companies were included. Special purpose acquisition corporations were excluded.