2020's top IPOs snub women, particularly BIPOC women
 "Every single industry is a closed loop of white guys talking to white guys about other white guys." —Cindy Gallop, former chair of ad agency BBH Global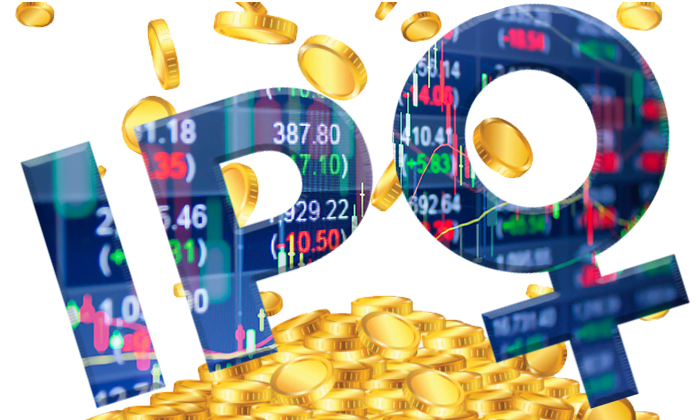 by Heather Grossmann, Tonya Russell & Corinne Ahrens | This article was produced in partnership with

The corporate world is finally — very belatedly — hitting some milestones as it makes its snail-like way down the long and tortured path towards gender equity. Wall Street is getting its first woman CEO, there are a record number of women running Fortune 500 firms and the percentage of female board directors at the country's biggest companies is at an all-time high. 
Seems like solid progress, right? 
Well, sure, such as it is — the percentages are still tiny and the increases incremental — but there are some worrisome trends in play when it comes to the representation of women, and particularly women of color, among the newest class of corporate America's muckety-mucks. 
And these disturbing trends pose more than an abstract threat to the moral rectitude of advancing the equality of the sexes: A lack of gender and racial diversity at the top tier has demonstrable negative impacts on a company's bottom line and ability to innovate.
There was just one female CEO — Avidity Biosciences' Sarah Boyce — among the 25 biggest companies that went public in the first half of this year, according to our analysis. Women held an average of just 17.7 percent of board seats — well under last year's 22 percent — and made up less than 20 percent of top executives. 
The numbers are, as expected, particularly egregious when it comes to BIPOC women, who hold a paltry 2.6 percent of board director roles and also just 2.6 percent of executive roles among the biggest companies to IPO. The analysis was based on the SEC filings of the companies that went public on a major U.S. stock exchange in January through June 2020 and did not include special purpose acquisition corporations. Read the full methodology here. 
"Every single industry is a closed loop of white guys talking to white guys about other white guys," Cindy Gallop, former chair of ad agency BBH Global, said in a recent Zoom interview. "Those white guys are sitting very pretty. They have their enormous salaries. Their gigantic bonuses. Their huge pools of stock options, their lavish expense accounts. Why on earth would they ever want to rock the boat?"
Three of the companies in the analysis had zero female directors and the overwhelming majority of them — 20 companies out of the top 25 — did not have any BIPOC woman directors. There was only one Black woman director appointed, Dr. Freda Lewis-Hall, who joined the board of the direct primary-care provider One Medical.
Just three women of color are currently running Fortune 500 companies and none of them are Black. Former Xerox CEO Ursula Burns remains the only Black woman ever to helm a top U.S. company. Among the companies surveyed, only about 2 percent of the 150 top executives named were Black women, who make up about 14 percent of the U.S. population.  
Numerous studies, including this recent one from McKinsey, show a correlation between diversity among top-tier employees and higher profitability. Compounding the problem is that, amid the pandemic, businesses are focusing less on diversity and inclusion, both of which "are critical for business recovery, resilience, and reimagination," according to McKinsey. 
"For literally decades, various institutions have churned out millions of reports that demonstrate that diversity drives better business," Gallop said. "They don't matter a damn — if facts and figures and rational arguments worked, we'd be looking at a very different picture."  
There is also a great cost to the wider world when gender and racial diversity is not present at companies, according to former Reddit CEO Ellen Pao.
"We see how the lack of women and people of color means products and services are not inclusive," Pao, who now runs the nonprofit diversity consulting organization Project Include, said over email. "We've seen how it has allowed social media platforms to become toxic cesspools filled with harassment, hate and worse." 
Spotlight on the (offending) companies
Among the biggest and buzziest IPOs in the first half of the year was that of Warner Music Group, home to talents ranging from Lizzo and Cher to Cardi B and Janelle Monáe, among countless others. Despite the vast diversity of its artists and audience — the people responsible for their financial successes — the music behemoth went public in June with zero people of color among its 18 top executives and board members. Only one woman is on Warner Music's 11-person board of directors. 
Adding diversity to its board of directors was a "serious priority" a source said at the time of the IPO; however, no such moves have been made since. A Warner Music spokesperson noted that, in the interim, they had hired a Head of Global Equity, Diversity & Inclusion to help with recruitment.
ZoomInfo, another flashy IPO, had just one woman on its nine-person board and zero female executives when it went public. The pharmaceutical companies Arcutis, Zentalis and Black Diamond Therapeutics all IPOed with zero women on their boards. The maker of Reynolds Wrap, which had its shiny IPO in January, has zero women of color among its directors and top executives.  
A quick look at some of the noteworthy companies that have gone public or filed to do so after the first half of the year, the period covered by the analysis, does not bode particularly well.
Online insurance retailer Lemonade, for example, hit the NYSE in July with an executive line-up featuring zero women and an eight-person board with just one female director; the hotly anticipated public debut of Palantir will feature an all-male executive cast and just one woman director. 
In many cases, there is only one women director or executive at a company, which is also problematic. Research from organizations and academics has repeatedly shown that there needs to be a critical mass of gender diverse directors and executives for companies to really reap the benefits.
Jill Griffin, the bestselling author of "Earn Your Seat on a Corporate Board" and the vice chair of a public company, said that keeping an eye on the demographics of who is being appointed to boards is critical to the success of organizations. "Boardroom diversity — especially women of color — is as essential to best-in-class governance as salt and pepper is to dinner," she said via email.
Is there hope for better representation?
But there is cause for hope. As companies mature, the pressure from shareholders and, increasingly, other stakeholders, often forces at least some diversity among their top ranks. There has also been a marked uptick in IPOs very recently that is expected to last until November, so perhaps this new crop will better represent women generally and women of color in particular.
A bright spot in changing the numbers game is California's law requiring public companies headquartered in the state to have women on their boards. The state recently passed legislation mandating that corporate boards have a director from an underrepresented community, whether they identify as BIPOC or gay, lesbian, bisexual or transgender. It is unclear whether Gov. Gavin Newsom will sign the bill into law. Earlier this year, Goldman Sachs committed to not bringing any company public that did not have at least one diverse board member. 
In some ways, the pandemic's disproportionately negative economic impact on women and the country's ongoing racial reckoning seem to offer companies the opportunity to really make an impact with their hiring decisions. 
 "At a time when we are facing massive social, health, and economic upheaval, we need to make better decisions across the board, and we need to make sure we don't leave anyone behind," Pao said. "While hiring women and people of color, including women of color, doesn't ensure that will happen, it makes it more likely, especially when diversity in hiring is partnered with inclusion policies and practices."

Methodology: This analysis is based on the filings of U.S. companies that went public on a major U.S. stock exchange in the first half of 2020 (January – June 2020). Only the top 25 companies by valuation as of July 31 were included. Special purpose acquisition corporations were excluded. Gender was determined by the pronouns used in the filings. Three people independently researched the number of female executives and directors at each company listed to establish who presented as non-white versus white based on available text and photos. This methodology was reviewed with experts in diversity and inclusion. We realize this is an imperfect science: As the Reuters Institute for the Study of Journalism noted in a recent report, "race and racial discrimination work in complex ways not always tied to skin colour … But white/non-white capture some important aspects of this… We therefore deploy a simple and reductionist, but hopefully still illuminating and relevant, binary." Each company named was contact by phone and email for confirmation of what our research showed; only about one-fifth of companies responded. Note that "key employees" — as distinguished from "executives" — were not included in the totals. The director and executive counts do not reflect any personnel changes made after the IPO. Please email info@bossbetty.com with any questions or comments.
Katherine Barner contributed additional reporting and research to this piece.