Warner Music Group posts about fighting racial inequality, IPOs with zero BIPOC among 18 top execs & board members
The company's all-white, 11-person board has only 1 woman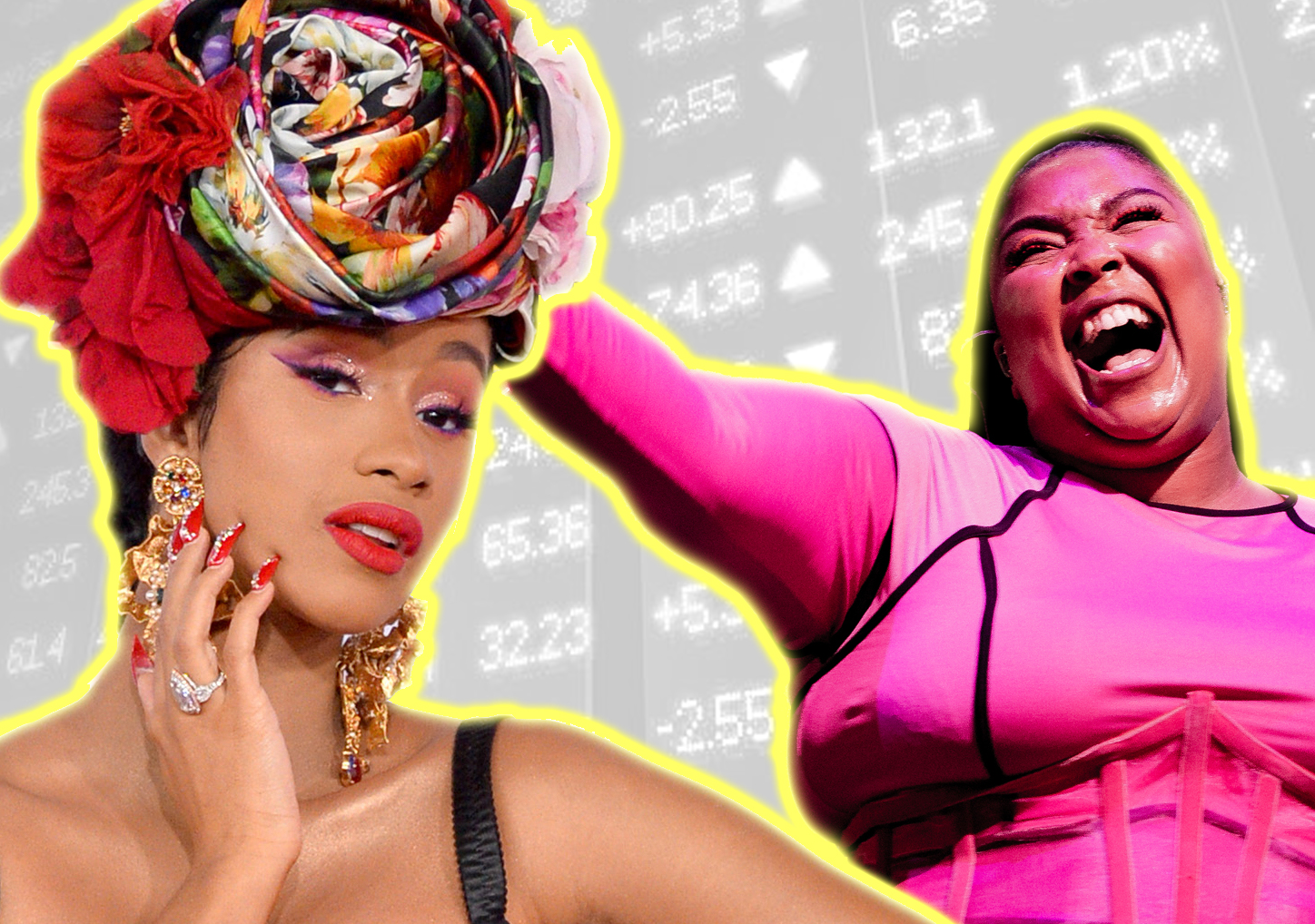 Warner Music Group IPOed on Wednesday with zero people of color among the 18 top executives and board members listed in its most recent IPO filing. Only one woman is on its 11-person board of directors.
The previous day, the company posted several messages in support of #BlackoutTuesday and #TheShowMustBePaused, "an initiative created by two Black women in music in observance of the long-standing racism and inequality that exist from the boardroom to the boulevard." The movement came to life as protests against police brutality and racial inequality following the killings of George Floyd, Breonna Taylor and Ahmaud Arbery spread nationwide. In its social media posts, WMG pledged to "collectively reflect on what we as a company can do to put action towards change."
WMG also delayed the pricing of its IPO to show solidarity with the initiative and, hypocrisy apparently knowing no bounds, announced a $100 million fund to support organizations promoting diversity and inclusion (hypocrisy notwithstanding, those investments will surely be very useful). A spokesperson for WMG declined to comment, citing an SEC-mandated quiet period. A source said that adding diversity to its board of directors was a "serious priority"; no details were offered.
"If your executive board and senior leadership lacks visible diversity, then your public stances sound contradictory," said diversity and inclusion expert Janice Gassam. "There has been a lot of performative allyship so the public is looking for companies to not only talk the talk but also walk the walk."
Despite the utter lack of diversity in its upper echelon, the music behemoth — which includes the prestige labels Atlantic Records, Warner Records and Elektra Records, among others — didn't hesitate to talk up the revenue generated by the prodigious Black female talent it represents. WMG cited Lizzo and Cardi B — both of whom are outspoken about inequality, particularly now — multiple times in its SEC paperwork.
The fact that the company is capitalizing on the success of its Black artists (to the tune of more than $7 billion for Len Blavatnik alone) while failing to afford people of color any representation among its top-tier underscores the importance of the messaging of Jamila Thomas and Brianna Agyemang, the Atlantic Records marketing execs who created #TheShowMustBePaused initiative: "The music industry is a multibillion dollar industry. An industry that has profited predominantly from Black art … It is the obligation of these entities to protect and empower the Black communities that have made them disproportionately wealthy in ways that are measurable and transparent," the two wrote. (Presumably, neither Thomas nor Agyemang, who have not responded to requests for comment, knew of the lack of diversity in the top-most rank at Atlantic's parent company.)
Now that WMG is a public company valued at more than $15 billion — the biggest IPO of the year so far — it has joined the S&P 500. Specifically, it has joined the ranks of the 37 percent of S&P 500 companies that did not have a single Black board member in 2019.
With just 9 percent of its board seats held by women, WMG is also well on the wrong side of things when it comes to gender equality; about 27 percent of all board seats at S&P 500 companies are held by women — not a good number, but certainly better than one out of 11. The company also has less female representation on its board than the already paltry 16 percent average among the organizations that IPOed in the first quarter of this year. Boss Betty previously reported on WMG's lack of executive diversity in February.
Also notable is that Goldman Sachs, the investment bank that pledged in January not to take any company public without at least one "diverse" board director, was one of the three lead underwriters of WMG's IPO. Goldman's pledge does not go into effect until July and women are, rightfully, included in the groups considered "diverse," so WMG passes muster, thanks to board director Noreena Hertz. (A source said the bank's definition of "diverse" is broad and includes underrepresented groups when it comes to gender identity, sexual orientation, race and ethnicity.)
Given Goldman CEO David Solomon's recent comments on the murder of George Floyd and racial inequality, and the fact that his LinkedIn post on the issue was titled, "My Message On Inclusion," perhaps the bank will put more of its substantial weight behind pushing for board diversity now. Currently, the next step in Goldman's board diversity push comes in July 2021, when it will require two diverse board members at the companies they are taking public.