✊Boss Betty ✊ Week in Review: 257 years to close the economic gender gap, Uber settles sexual harassment claims & more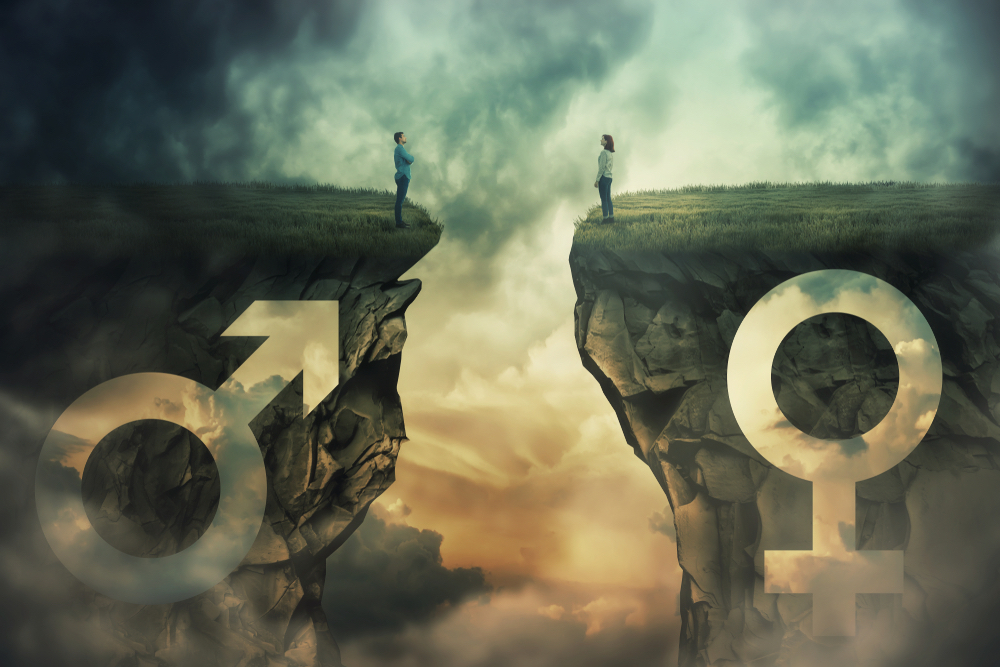 On the first day of Christmas my new boss gave to me
A paid parental leave policy
On the second day of Christmas my new boss gave to me
Two lactation rooms
And a paid parental leave policy 
On the third day of Christmas my new boss gave to me
Three fired creeps, two lactation rooms
And a paid parental leave policy 
So go the first few stanzas of Boss Betty's "The 12 Days of Christmas: Workplace equality edition." Check it out and make merry this holiday season with some feminist carolling!
Speaking of drumming up some feminist holiday inspo, we're very pleased to offer you some how-to knowledge from a higher — supreme, even! — power. In this excerpt from the new book "The
RBG Way," which explores the lessons to be learned from Ruth Bader Ginsburg's spectacularly successful life, we start with a young Ginsburg and move on to the 1970s, when a helping hand from a female colleague plays an important role in her evolution into the now-Notorious RBG.
Here's a handful of female-powered business news stories we're tracking:
One of the many (many many many) reasons for Boss Betty's founding was because of stats like the World Economic Forum's (WEF) prediction that it would take 202 years to close the economic gender gap. Alarmingly and unbelievably (but believe it), a year later, the situation has deteriorated and the WEF has upped that estimate to 257 years: "The greatest challenge preventing the economic gender gap from closing is women's under-representation in emerging roles. In cloud computing, just 12% of professionals are women. Similarly, in engineering and Data and AI, the numbers are 15% and 26% respectively."
As the end-of-year deadline looms for the California law mandating that public companies headquartered in the state have at least one woman on their boards, scores of companies are scrambling to comply. In the mad rush to avoid the $100,000 penalty, the old (white dude) playbook for finding qualified board members is being thrown out and "that shift has reimagined what each board member should bring to the table." It's about damn time — breaking the mold is how heroes and progress are made! By the end of 2021, California companies must have two women serving if their boards are made up of five directors and three if they have seven or more and they face much steeper financial penalties for non-compliance.
Following the news that about 2 million civilian federal workers will get 12 weeks of paid parental leave, IBM CEO Ginni Rometty penned a letter to legislators on behalf of the Business Roundtable (whose members are the CEOs of 200 most prominent U.S. companies) urging "Congress to enact federal legislation to make available paid family and medical leave benefits to as many working Americans as possible." Just Capital then (astutely) issued a report looking at the parental leave policies of the Business Roundtable's member companies (66 percent provide paid leave) versus other large private-sector firms (37 percent of which provide paid leave). Broadly, just 18 percent of private-sector employees are offered paid family leave.
 Uber is settling a federal investigation into its workplace culture that concluded that the company "permitted a culture of sexual harassment and retaliation." As part of the terms,
the ride-hail business will set up a $4.4 million fund to pay current and former employees who were sexually harassed and will be monitored for three years to make sure it's enacting prescribed changes to its practices. A few months back we took a look at how much Uber's allegedly toxic culture had really changed under its new post-Travis Kalanick management.