Ari Emanuel's Endeavor adds first woman, Kristina Salen, to board
The former Etsy CFO puts the company in compliance with a California law requiring female board representation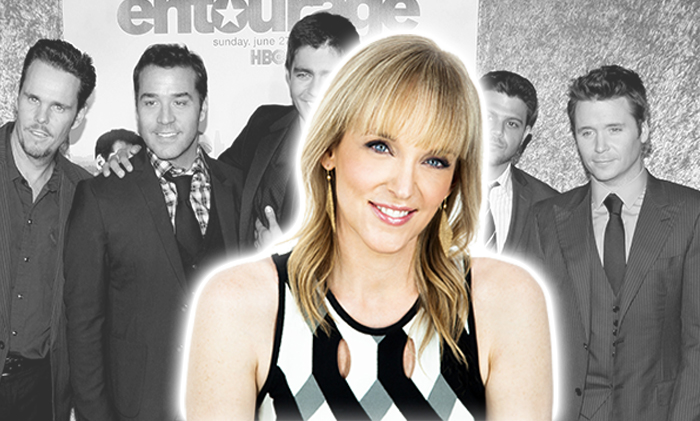 Update Sept. 26: Endeavor postponed its I.P.O. indefinitely on Thursday, Sept. 26, after initially cutting the price range of the offering.
Endeavor Group Holdings, led by notorious talent agent Ari Emanuel, said it plans to raise as much as $712 million in its upcoming IPO, according to an SEC filing on Monday. The other big news? The parent company of Hollywood's biggest talent agency, William Morris Endeavor (WME), added former Etsy CFO Kristina Salen to its board.
Salen is the only woman on Endeavor's board of directors. Previous SEC filings revealed an all-male board made up of five directors, which — very sadly — still appears to be a trend even as we head into the final quarter of 2019.
A California law passed last year requires that any public companies headquartered in the state have at least one woman on their boards by the end of this year. By the end of 2021, companies must have two women serving if their boards are made up of five directors and three if they have seven or more directors.
As disturbing allegations of sexual harassment, assault and inequity in the entertainment world continue to bubble up — Jodi Kantor and Megan Twohey's book about reporting on Harvey Weinstein's alleged abuses debuted last week — eyes are increasingly on what happens behind the camera and who makes it into the back rooms where power players decide who and who not to knight Hollywood royalty.
Back in October 2017, when the #MeToo movement gained traction following the revelations about Weinstein, Emanuel called the disgraced producer's actions "disgusting" and said, "it seems as if the board knew and something should have been done about it a lot earlier," according to CNBC.
Last year, WME had its own public incident involving sexual assault allegations when executive Adam Venit was forced to resign as part of a settlement with actor Terry Crews. Vulture reported that at the time of the alleged incident in 2016, Crews told Emanuel, "I was assaulted. We're not talking harassment." The super agent's response, according to the publication, was to ask if it was sufficient reparation that Venit "would lose a lot of money in thirty days," to which Crews answered "no." Venit was initially placed on leave and resigned following legal action from Crews.
Increasing diversity — in terms of gender, race, sexuality, age and background — in a company's board of directors, which exists to establish protocols for corporate management (to protect shareholder interests), is one way companies across industries can help to mitigate the structural inequities that can lead to abuse.
Aside from the mostly male board, there's only one woman among the seven top-named executives on Endeavor's IPO filing: Kerry Chandler, who is the company's chief human resources officer. Endeavor's CMO is high-profile powerhouse Bozoma Saint John, who left her position as chief brand officer at Uber last year to join the company, but she is not named in the IPO paperwork.
Salen is currently a director nominee and the position will be made official upon the company's IPO. She is CFO at online luxury retailer Moda Operandi and previously served as CFO and COO at music distributor UnitedMasters. She was Etsy's CFO from 2013 to 2017 and, prior to that, worked at Fidelity Investments, according to the filing.