Not a well-made board: Madewell files for IPO with an all-male, all-white board
The company's CEO, Libby Wadle, was not named as one of its directors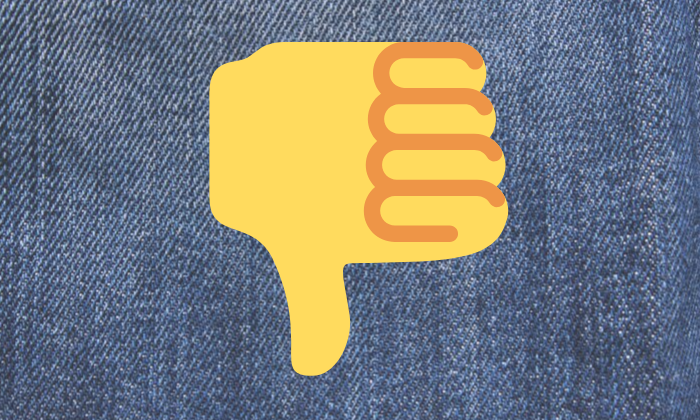 Originally published 9:50 a.m. | Updated 6:30 p.m.
Madewell, the successful jeans brand born of J Crew, filed for an IPO Friday afternoon as it prepares to split from its parent company. But while the brand's CEO Libby Wadle is a woman, there's not a single female named on its board, and by all appearances all of the current directors are white.
There are five male directors named in the filing, all of whom currently serve on J Crew's board, which has seven directors, also all male and apparently all white. J Crew is owned by the private equity firms TPG and Leonard Green & Partners, and four of Madewell's board members belong to one of those two companies. The company is in a mandatory quiet period and unable to provide comment.
One teeny tiny bright spot: Out of the five top-named executives on the filing, three are women. In addition to Wadle — who was part of the Madewell launch team and was named the brand's first CEO earlier this year — there is Lynda Markoe, who is chief administrative officer, and Lisa Greenwald, chief merchandising officer.
Madewell is particularly popular with younger female shoppers and women's apparel accounted for around 60 percent of the company's net sales last month, according to the IPO paperwork, making the all-male board particularly galling (though really, can you get more galling than no female representation?).
The brand's filing does note that they "intend to appoint two independent directors to our board of directors prior to the closing of this offering," so we'll be on the lookout for those names.
While a complete absence of female directors is becoming rarer at companies — at least those with some public visibility —  it continues to happen. WeWork revealed its all-male board of directors when its IPO filing was made public in August,  but after blowback finally named Francis Frei, a well-known "culture fixer," to its board earlier this month.
In the U.S., 20 percent of board seats at public companies are now held by women, according to a report from Equilar, a governance-data firm. That's up from 15 percent in 2016 when the company began tracking the number of women on the boards of Russell 3000 companies. The increase is thanks in part to a California law requiring that any public companies headquartered in the state have at least one woman on their boards by the end of this year. Endeavor, the parent company of Hollywood's biggest talent agency — William Morris Endeavor (WME) — finally added a woman to its board Monday and is now in compliance with the law, as Boss Betty was the first to report.
But clearly, as ever, there is much work to be done.
If "stepping into the right pair of jeans is empowering," as Wadle says in her introductory letter in Madewell's IPO filing, imagine what having a woman serve on the board would do.