Boss Betty Brief: BlackRock voted against directors who didn't meet diversity goals at 52 firms, Helena Foulkes' Hudson's Bay sells Lord & Taylor & more
A roundup of the biggest female-powered news across major industries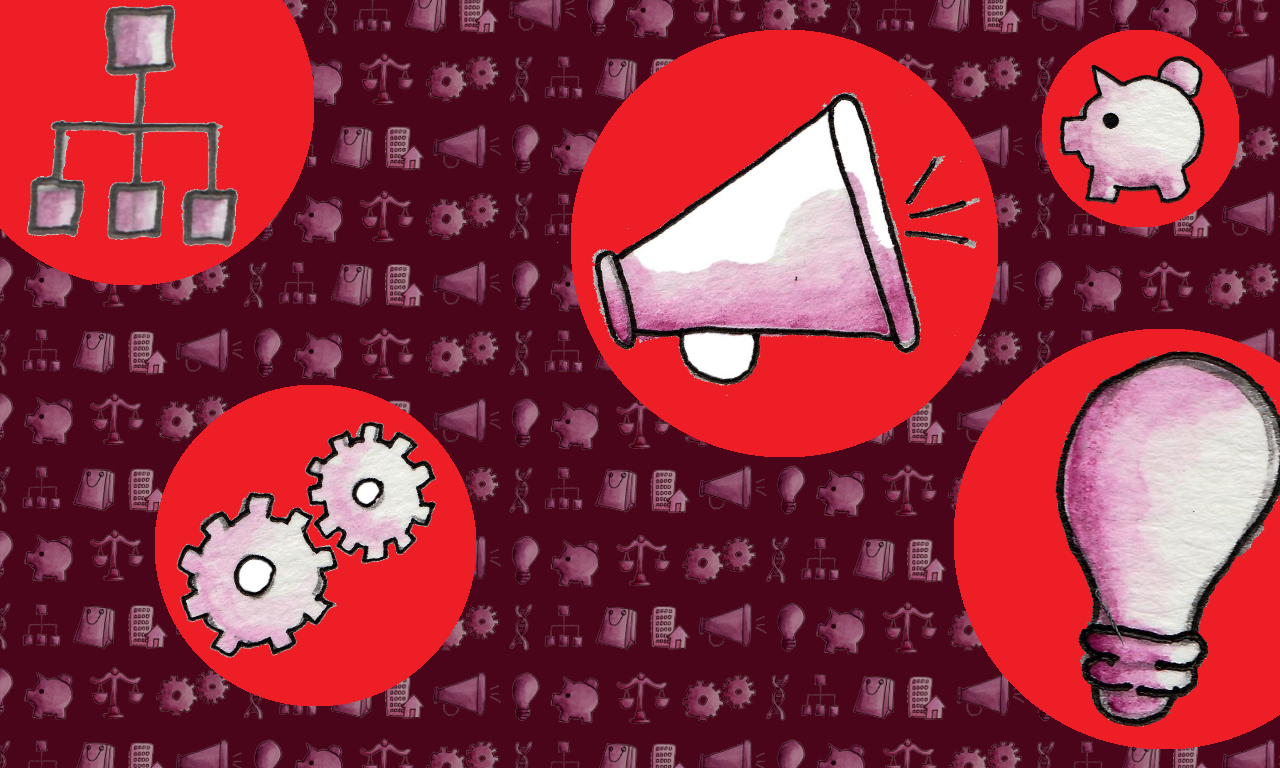 Published 8 a.m. ET | Updated 11 a.m.
Here's the BB breakdown of the biggest female-focused news by industry. Have news to share? Email us at tips@bossbetty.com.
ADVERTISING & MEDIA: The world's three highest paid female actors are Scarlett Johansson, Sofia Vergara and Reese Witherspoon. Collectively, the top 10 highest earners brought in around $315 million between June 2018 and June 2019, up 69 percent over the previous year. While that's a gigantic increase worth applauding, it's nearly half the $600 million the top 10 male actors reeled in [Forbes]. Vice-owned agency Virtue named Krystle Watler managing director of its North America operations. Watler was previously SVP and head of business development at the agency. Over at BBH New York, Marta Ibarrondo was hired as group creative director and Brooke Kaylor as head of integrated production. Warner Records named Claudia Butzky senior vice president of brand partnerships; she was previously at RCA Records [AdAge]. Noooo [shakes fist at sky]! Leslie Jones is leaving SNL after five seasons. At least we can take some comfort in the fact that Kate McKinnon is returning for part of the next season [Variety]. Univision promoted veteran news executive María Martínez-Guzmán to SVP and executive news director [AdWeek]. Paz de la Huerta, who last year accused Harvey Weinstein of sexual battery, filed a complaint Tuesday saying that Disney, as then-owner of Miramax, was also responsible for the assault [THR]. Former Ogilvy and Fallon exec Mandana Mellano is opening a boutique recruiting firm focusing on tech and entertainment. Yes, it will be located in Los Angeles [AdWeek].
FINANCE: BlackRock voted against directors at 52 companies with boards that did not match the company's diversity and inclusion standards with regard to gender, ethnicity, age and other criteria. The global investment firm, which has $6.8 trillion in assets under management, is incredibly influential when it comes to the makeup of the boards of the companies in which it invests [CFO].
LAW: On Monday, RBG made her first public appearance following treatment for pancreatic cancer [ABA]. In a new interview, Kim Kardashian West talks about the trials and tribulations of not being taken seriously in her burgeoning law career [Above the Law].
MANUFACTURING & RETAIL: Helena Foulkes' Hudson's Bay sold august retailer Lord & Taylor to clothing rental company Le Tote for about $75 million in cash upon closing and a secured promissory note for $25 million to be paid after two years. The deal, announced Wednesday, also includes an equity stake in Le Tote and two board seats. "We're excited to have reached an agreement with Le Tote that creates a new model for Lord + Taylor, bringing together fashion rental subscriptions with traditional retail," Foulkes said. "Following an extensive review of strategic alternatives, Le Tote's leadership and innovative approach is the best path forward for Lord + Taylor, its loyal customers and dedicated associates" [CNBC].
REAL ESTATE: WeWork, which has an all-male, mostly white board, has seen almost a dozen managerial departures in its human resources department over the past year at a time of major growth. Some left because of frustrations with top brass, while other exits could land in court; former WeWork HR exec Lisa Bridges filed a sexual harassment and gender discrimination lawsuit against the office-sharing firm in June [The Information]. Darcy Stacom, chair and head of New York City Capital Markets at CBRE, reminisces about her job in Cushman & Wakefield's mailroom in the summer of 1976. "I was expecting to spend the summer at the country club with all my friends," she noted. "Instead, I ended up commuting [by train]" [TRD].
SCIENCE & HEALTHCARE: Zut alors! Apparently France is still mopping up Marie Curie's radioactive mess. Nearly a century after the nuclear physicist's death, "Chernobyl on the Seine" — as her lab outside Paris was dubbed — is still a major health hazard requiring anyone who enters to wear protective clothing. And it's expected to stay that way for a very long time [Businessweek].
TECH & ENGINEERING: Beeban Kidron, a British baroness and film director/producer as well as a children's rights activist, is fighting to keep tech giants from targeting kids online. "The idea that it's O.K. to nudge kids into endless behaviors, just because you are pushing their evolutionary buttons — it's not a fair fight," Kidron told the New York Times. "It's little Timmy in his bedroom versus Mark Zuckerberg in his Valley." She has a plan to reform how companies like Facebook and YouTube deal with children based off of the real-world regulations protecting kids. She was successful in pushing through legislation mandating such reform in her native Britain — though there's ongoing industry pushback — and it will be interesting to see how her fight unfolds on this side of the Atlantic [NYT]. Dropbox added Autodesk CMO Lisa Campbell and Intercom COO Karen Peacock to their board of directors [Yahoo! Finance]. Twitter's ad network apparently has an issue with the word "vagina" — but running state-sponsored propaganda and white supremacist content is A-ok [AdWeek]. Susan Wojcicki wrote a letter to YouTube creators once again underscoring her "commitment to openness" on the platform, even if that means leaving up problematic content [CNBC].
If there's no relevant news of note to share in a given sector, we skip it for the day. Did we miss something? Let us know at tips@bossbetty.com.