Boss Betty Brief: Jenn Hyman's Rent the Runway runs into issues, Food52 sells for $83M & more
A roundup of the biggest female-powered news across major industries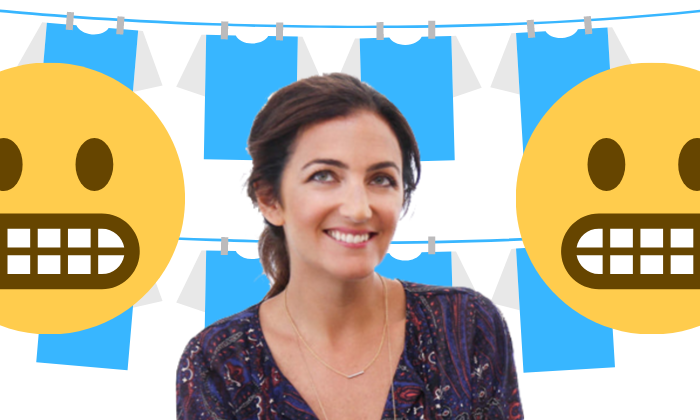 Here's the BB breakdown of the biggest female-focused news by industry. Have news to share? Email us at tips@bossbetty.com.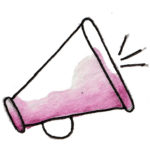 ADVERTISING & MEDIA: Advertising Week featured plenty of talk about gender equality in the industry but many felt it didn't end on the right note when Pitbull took the stage the final night in a performance featuring gyrating women in skimpy one-pieces and a lot of "booty-slapping" [Ad Age]. Food52, the recipe site co-founded by former New York Times food columnist Amanda Hesser, sold to the Chernin Group for $83 million [Recode]. ICM's chief human resources officer Cindy Ballard is one of two top execs who resigned last week — the other was COO Justin Dearborn. Ballard and Dearborn previously worked together at Tribune Publishing. The two are reportedly leaving the Hollywood talent agency on amicable terms and will stay through the end of the year. Neither a reason for their departures nor what their future plans are was offered [Variety]. In this Q&A, Frito-Lay North America's SVP of marketing Rachel Ferdinando discusses tackling the Gen Z market: "[W]e scour the social landscape to learn and understand [the market]. We know they don't love overt advertising, so for our most recent campaign we removed the Doritos logo from our advertising" [AdWeek]. Sara Miller, formerly a comms exec at Bayer, joined car rental company Enterprise as VP of corporate communications [PR Week]. Following Sheryl Marjoram's elevation to CEO of McCann London, the agency named Jessica Tamsedge as its new managing director. Previously, Tamsedge was at Grey as joint head of account leadership.

ENERGY: Fuels scientist Sarina Arnold is responsible for making sure that the fuel hitting the 13,000 U.S. Shell-branded gas stations is as clean as possible. Arnold's team also works on developing new clean energy products and premium fuels for Shell. In this interview, she discusses how she went from taking apart and rebuilding her mother's iron when she was a girl to becoming an engineer at one of the world's biggest oil companies [WSJ]. Cleco Cajun, a division of Louisiana's power company, named Kristin Guillory as its new president [Daily Energy Insider].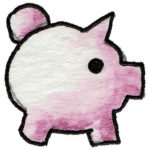 FINANCE: There was some speculation that Wells Fargo might make history and hire a woman as its new CEO — nope. While there had been chatter that Bank of America's Cathy Bessant might be the first woman to helm a major U.S. bank and she was reportedly in talks with Well Fargo, the bank named BNY Mellon's Charles Scharf to the position on Friday. So that glass ceiling remains very intact [Investment News]. Last week we linked to American Banker's "Most Powerful Women" list — here's a look at the 20 newbies on this year's ranking, which includes SunTrust's Ellen Fitzsimmon and JPMorgan's Lori Beer [American Banker]. Goodwill Industries International appointed Marla Jackson to the CFO position. Previously she held executive level jobs — including CEO and CFO — for local Goodwill organizations [CFO].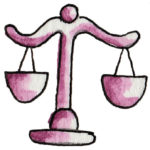 LAW: Jones Day filed a motion to dismiss the parental leave lawsuit filed by married ex-associates at the firm, calling it "meritless" [Boss Betty]. CIA general counsel Courtney Elwood was the first person contacted by the whistleblower who filed a complaint against President Donald Trump, prompting the impeachment inquiry. But after Elwood discussed the anonymous agent's allegations with the DOJ and White House officials, the agent feared the accusations were not going to be taken seriously and went to the inspector general for the intelligence community, Michael Atkinson. Elwood was a partner at Kellogg, Hansen, Todd, Figel & Frederick in Washington, D.C. prior to her appointment as CIA GC [Corporate Counsel]. Nascar named Tracey Lesetar-Smith as its new GC, replacing Karen Leetzow, who was with the auto racing company for more than two decades [Corporate Counsel].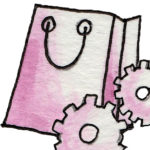 MANUFACTURING & RETAIL: Rent the Runway, led by CEO and co-founder Jennifer Hyman, stopped accepting new subscribers following serious fulfillment issues that resulted in canceled orders and delays. "You rely on us for meaningful events in your life and to get dressed everyday," Hyman wrote in an email to customers. "We realize we have let some of you down, and we need to fix it" [Vox]. Best Buy CEO Corie Barry has some advice for other women in leadership, including "make yourself uncomfortable, and … take sometimes, the jobs no one else wants" [CNBC]. Here is the très triste story of how Sonia Rykiel — a French apparel brand founded by a woman 50 years ago and "practically synonymous with female liberation and empowerment through clothes" — ended up in liquidation [NYT].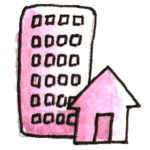 REAL ESTATE: WeWork news continues to break (and break) as the company officially pulls the plug on its IPO plans and struggles to find its footing amidst too many issues to chronicle (we'll just say having no women on the governance team making some of its key decisions probs didn't help) — here, Bloomberg takes a step back and looks at the "rise and fall of Adam and Rebekah Neumann" [Bloomberg].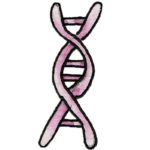 SCIENCE & HEALTHCARE: Check out the Grist 50 — more than half women! — which highlights people taking innovative approaches to fixing the issues endangering our planet [Grist]. Gail Boudreaux's Anthem is acquiring WellCare's Medicaid managed care plans in both Nebraska and Missouri [Healthcare Dive].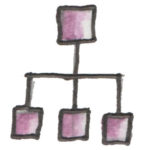 TECH & ENGINEERING: Here's a think piece on what the author terms the "She-conomy 2.0," in which the author opines — probably, hopefully, correctly, we think — that "there's a profound generational shift afloat, and that this first wave of female-led unicorns is just the tip of the NASDAQ iceberg" [TechCrunch]. Microsoft's Maruschka Loubser, who is director of global brand marketing partnerships, is leading the company's push into the fashion industry with its AI and mixed reality tools [Vogue Business].
If there's no relevant news of note to share in a given sector, we skip it for the day. Did we miss something? Let us know at tips@bossbetty.com.