Boss Betty Brief: Plaintiffs in Google pay discrimination suit look for class action status, Eileen Murray is suing Bridgewater & more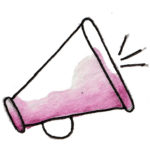 ADVERTISING & MEDIA: Troy Young, the president of Hearst Magazines — home to titles including Cosmo and Redbook — stepped down following allegations from employees that he had made sexist comments at work and created a toxic environment. CFO Debi Chirichella will act as interim CEO [NYT]. Two women are suing Fox News and a handful of its current and former hosts for alleged sexual harassment, and, in the case of fired anchor Ed Henry, the claims include rape [Politico]. ABC News' Barbara Fedida, SVP for talent and business, was fired following allegations of racist statements and more than a dozen HR complaints. She had previously been put on administrative leave [ABC]. Following last week's news that some ex-employees of D.C.'s NFL team are being investigated for alleged sexual harassment, the Washington Post looked into the culture of toxic masculinity women in sports media are consistently exposed to [WaPo]. The New York Times named Meredith Kopit Levien as its new CEO. Levien, who currently serves as COO, will take over from Mark Thompson in September [NYT].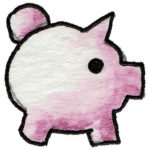 FINANCE: Bridgewater Associates former co-CEO Eileen Murray is now suing the company, alleging that the hedge fund giant is withholding an estimated $20 million to $100 million in deferred compensation because she shared the news of her gender-discrimination dispute with them with a third party [WSJ]. Judy Shelton, who once advocated for a return to the gold standard, is likely to be confirmed by the Senate for a position on the Federal Reserve Board of Governors [Vox].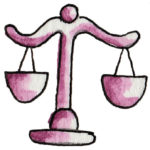 LAW: Just three leaders at Jones Day make all the compensation decisions at the 2,500-attorney firm, according to a new filing in the pending $200 million gender discrimination lawsuit against the firm. In several instances, Jones Day managing partner Stephen Brogan overruled the recommendations of the heads of local firms [American Lawyer]. The lawyer whom authorities believe shot and killed the son of U.S. District Judge Esther Salas and wounded her husband in New Jersey described himself as "anti-feminist" and a defender of "men's rights." Roy Den Hollander, who reportedly died of self-inflicted injuries, once argued a case before Salas and has now been linked to a California murder [CNN]. Here are the stories of the nine other women in Justice Ruth Bader Ginsberg's Harvard Law class of '59 [Slate].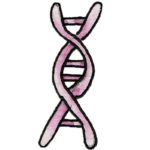 SCIENCE & HEALTHCARE: RIP Flossie Wong-Staal, a pioneering molecular biologist who played a key role in discovering that HIV was the cause of AIDS and unraveling the secrets of the virus and how to treat it [NYT]. Sarah Gilbert is leading the University of Oxford's development of a Covid vaccine, and she's months ahead of her competition [Bloomberg].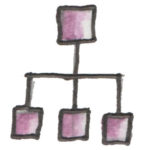 TECH & ENGINEERING: A handful of female ex-Google employees are asking the courts to allow them to pursue a class action pay discrimination suit against the company [Bloomberg]. Carta, a Silicon Valley company that builds equity management software, is being sued by its former VP of marketing, Emily Kramer, for gender discrimination. Also, the company's board is all male [TechCrunch]. A class of shareholders is suing Qualcomm, saying that it has misrepresented its progress on diversity and inclusion efforts; the company has an all-white board and no Black executives, according to the court filing [Bloomberg Law].
If there's no relevant news of note to share in a given sector, we skip it for the day. Did we miss something? Let us know at tips@bossbetty.com.