Boss Betty Brief: The 'broken rung' in the career ladder, Salesforce CEO Marc Benioff on the gender gap (and capitalism) & more
A roundup of the biggest female-powered news across major industries
GENERAL ASSEMBLY: This year's Women in the Workplace study, based on five years of data from nearly 600 companies, highlights what the report's producers (McKinsey & Co. and LeanIn.org) call the "broken rung" — the step up the corporate ladder into management, where the gender gap often begins. For every 100 men who are made manager, only 72 women advance. The study says companies need to focus on gender diversity earlier in the pipeline to change the leadership gap. Several stunning facts can also be found in the study, including that only 1 in 25 C-suite executives is a woman of color. And there are some myth-busters in there, too, including the fact that women do not leave companies at higher rates than men and that women do ask for promotions and negotiate salaries at the same rates as men — as has been true since the study was first published in 2015 — they just don't get them
.  We're looking forward to delving into the report in full tonight and will let you know what else we dig up.
Here's the BB breakdown of the biggest female-focused news by industry. Have news to share? Email us at tips@bossbetty.com.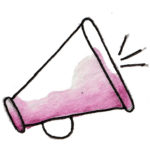 ADVERTISING & MEDIA: This is cool and inspiring: Women run six of the biggest agencies in L.A.: Erin Riley, president of TBWA\Chiat\Day L.A.; Thas Naseemuddeen, CEO of Omelet; Teri Miller, president of 72andSunny; Kim Getty, president of Deutsch L.A.; Jean Freeman, principal and CEO at Zambezi; and Yumi Prentice, president of David&Goliath [AdWeek]. Megyn Kelly will make a reappearance on Fox News Wednesday for an interview with Tucker Carlson. "[It] is a one-time occurrence," a Fox News spokesperson said [Forbes]. Amazon Studios head Jennifer Salke — who took over after Roy Price was forced out for alleged sexual harassment — has turned the tech behemoth's streaming platform into a monster producer of quality content. "I was really fortunate to be in a time and place where, unfortunately, Amazon was faced with some challenges, so there was such an openness and really embracing support of a female leader," Salke told Elle in an interview about how she built the studio into a creative powerhouse [Elle]. Shari Redstone is reportedly considering going head-to-head with Fox News with the launch of a new conservative TV outlet [THR]. An attendee at the Creative LIAisons event — during which disgraced ex-Droga5 CCO Ted Royer gave a PowerPoint addressing sexual misconduct allegations against him — wrote an op-ed saying that the industry had made little progress on the issues raised by the #MeToo movement and that, "Once again, a woman's right to be offended was completely overruled by a man's right to be heard [AdAge]. Here's the first full-length trailer for "Bombshell," about the Fox news reporters whose claims of sexual harassment brought down Roger Ailes [Variety]. Omnicom PR agency Porter Novelli eliminated its global president role, leading to the departure of Jennifer Swint [Holmes Report]. This year's Booker Prize went to TWO recipients for the first time this year, both women: Margaret Atwood, for "The Testaments" and Bernardine Evaristo, for "Girl, Woman, Other." Evaristo is the first black woman to win the prize and during her acceptance speech said to that point, "I hope that honor doesn't last too long" [CNN].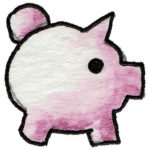 FINANCE: An analysis of five decades of data shows that women now hold more jobs as financial managers, accountants and auditors than men, but men still have the majority of senior roles, perpetuating the gender pay gap [WSJ]. Also on the stats front, the 2019 McKinsey/LeanIn "Women in the Workplace" study showed that while women hold 44 percent of entry-level jobs in asset management and institutional investment, female representation winnows to just 19 percent at the C-suite level; in banking and consumer finance, the percentage drops from a perfectly even split at the outset to 27 percent at the top level [Women in the Workplace]. Abigail Johnson's Fidelity is reviewing the $500 million Ken Fisher's firm manages for them following his "highly inappropriate comments" (Fidelity's description) at an industry conference last week [Reuters]. California Rep. Katie Porter is shaking up the House's Financial Services Committee. "Porter's trademark is her sharp, critical questioning of Trump-appointed regulators and big-bank CEOs, often accompanied with visual aids and other media" [American Banker].
Broadly speaking: The dubious rise of Deutsche Bank — "a poster child for misconduct in the finance industry" — in China apparently involved lots of pricey crystal figurines and a 1945 Château Lafite Rothschild, among other bri-, ahem, gifts [NYT]. Things looked generally good as the third-quarter earnings season kicked off today, with UnitedHealth, Johnson & Johnson and JPMorgan Chase all exceeding the street's expectations. On the flip side, Goldman Sachs and Wells Fargo missed estimates, though they were the only two among the 11 S&P 500 companies reporting earnings Tuesday to do so. Uber and WeWork likely had a little something to do with why Goldman bit it this past quarter [CNBC].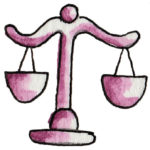 LAW: As is also true in many financial services jobs, as noted above, an analysis of five decades of data shows that women now hold slightly more positions in the legal profession, but men still have the majority of senior roles, perpetuating the gender pay gap [WSJ]. Proskauer Rose diversity and inclusion officer Peter Wilson Jr. told a recent panel that when he first started his new job, he wasn't expecting to have such heavy interaction with associates. "In order to make sure I was moving the needle in some meaningful way, I had to get involved in all aspects of associate life. Hours, reports. Who are they working with? What level of progression are they having in their careers?" [Corporate Counsel].
Broadly speaking: The Federalist Society at the University of Connecticut is throwing a Pride Day on Oct. 23, which is bound (perhaps intentionally) to cause some friction. The last line of Above the Law's piece on this is pretty priceless: "They want David Souter in the streets and Sam Alito in the sheets, after all"

[ATL].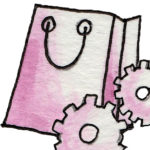 MANUFACTURING & RETAIL: Milk Bar CEO Christina Tosi is closing a Series B funding round this week, enabling the mega-popular, quirky bakery chain to launch itself into the aisles of a grocery store near you

. In other Milk Bar news, Focus Brands COO Kat Cole is joining its board [Fortune]. Following contract discussions between GM head Mary Barra and reps from the United Auto Workers union, an end to the 30-day strike is in sight. The automaker's losses to date total about $2 billion, a pretty big incentive to negotiate [Reuters]. Mary Dillon's Ulta Beauty has entered the VR space with an online virtual store allowing customers to follow a curated shopping path or navigate to different store sections on their own [Chain Store Age]. The 2019 McKinsey/LeanIn "Women in the Workplace" study shows that women in retail hold 60 percent of entry level jobs and just 28 percent of C-suite jobs  [Women in the Workplace].
Broadly speaking: Walmart laid down a direct challenge to Amazon with its new grocery delivery straight to consumers' fridges. Straight to the fridge? That's nuts and we have questions but also yes please [Chain Store Age].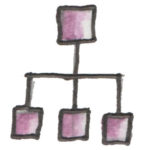 TECH & ENGINEERING: Salesforce CEO Marc Benioff wrote an op-ed saying the capitalism we practice has led to "horrifying inequality" and urging corporate executives to assume responsibility for what people do with their products and help build a "new capitalism" that looks beyond just shareholder return and also prioritizes stakeholder return. As part of this, Benioff says that while government has failed to close the gender pay gap, that doesn't absolve companies from their responsibility to do so — the billionaire says Salesforce has spent $10.3 million to ensure equal pay. While it won't go down in history with the likes of "Call me Ishmael," Benioff's first line, "Capitalism, I acknowledge, has been good to me," is a pretty memorable one — understated, self-aware and accurate [NYT]. Relatedly, this piece traces VC Dafina Toncheva's journey from then-communist Bulgaria to very-not-communist Silicon Valley. On the subject of capitalism today, Toncheva — who was just promoted to general partner at the early-stage investor U.S. Venture Partners — says, "I love capitalism. It might not be perfect, but it's the best out there" [Fortune]. Black women make up less than 1 percent of U.S. pilots. Sisters of the Skies aims to change that [Bloomberg]. Sen. Elizabeth Warren has vowed to just say no to big donations from Big Tech to her presidential campaign [Fast Company]. This year's McKinsey/LeanIn "Women in the Workplace" study (yes, the one we've referenced 3,000 times already in this post) showed that in tech hardware women represent 30 percent of entry level hires and 20 percent of those in the C-suite; in tech software women hold 42 percent of starter positions and just 19 percent of top-level roles
[Women in the Workplace]. Also Facebook's Sheryl Sandberg wrote a piece about the study [WSJ].
Broadly speaking: Here are all of the new products Google announced Tuesday [Gizmodo].
If there's no relevant news of note to share in a given sector, we skip it for the day. Did we miss something? Let us know at tips@bossbetty.com.