Boss Betty Brief: Weinstein settlement rejected, toxicity at feminist orgs, Bumble's reorg & more
A breakdown by industry of the week's biggest female-focused news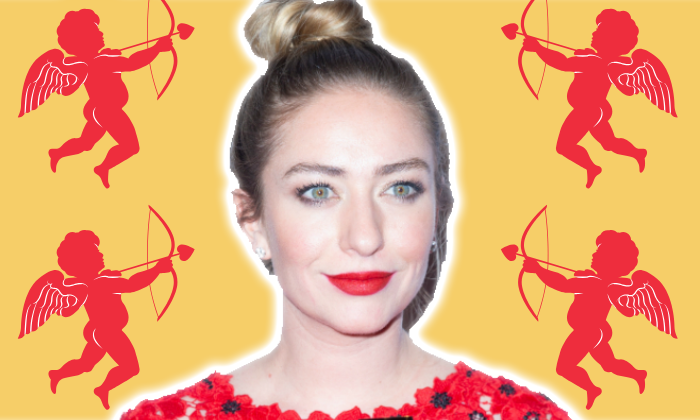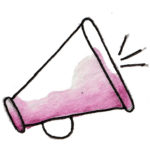 ADVERTISING & MEDIA: A federal judge rejected the proposed settlement in the 2018 class action civil suit lodged against Harvey Weinstein on behalf of dozens of women who accused him of sexual harassment and assault. Judge Alvin Hellerstein of the Southern District of New York was not convinced of the fairness of the settlement and described the millions designated to cover the legal fees of the defendant and his former company  as"obnoxious," according to the New York Times. The judge also questioned whether the plaintiffs all belonged in the same legal class given the degree to which the severity of the allegations varied. Several accusers had previously objected to the terms of the proposal, which do not require Weinstein to admit wrongdoing or pay out any of his own money (insurance will cover the majority of the costs). In the New York criminal trial that concluded earlier this year, Weinstein was found guilty of rape and a separate criminal sex act [NYT]. Audible parted ways with its brand new chief content officer, Brad Schwartz (formerly president of Pop TV), just a month into his new gig after employees voiced concerns about an old sexual harassment suit against Pop in which Schwartz was named, though he was not the defendant [Bloomberg]. Adweek's Women Trailblazers issue is out, featuring Kara Swisher, Whitney Wolfe Herd and Padma Lakshmi, among several other prominent honorees [Adweek]. Ex-employees at the "Ellen Degeneres Show" alleged that the producers created a toxic work environment [BuzzFeed]. Lisa Lucas was named publisher of Pantheon and Schocken Books [LAT]; this news follows the announcement of Dana Canedy as Simon & Schuster's publisher — both women will be the first Black people in their respective roles. In publishing, "deaths, retirements and executive reshuffling have made way for new leaders, more diverse and often more commercial than their predecessors" [NYT]. ICYMI (v. unlikely), writer and editor Bari Weiss resigned from the New York Times, citing an "illiberal environment" [NYT].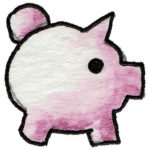 FINANCE: Former Bridgewater Associates co-CEO Eileen Murray left the fund in April but her exit package is still not settled because the firm's offer is less than what men in comparable and lower positions were paid, a Murray advisor said. "The story is loaded with inaccuracies," was the company's response [Bloomberg]. The FDIC needs to improve its policies regarding sexual harassment in the workplace, according to the agency's Inspector General [American Banker]. A "tart" and "that dolly bird" were two delightful terms used by Barclays executives to describe Amanda Staveley, a financier involved in a legal battle with the bank [BBC].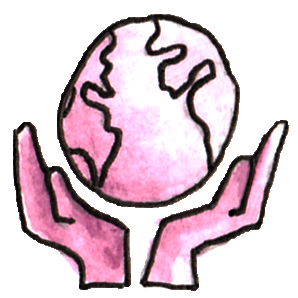 GOV'T & NONPROFIT: Three prominent feminist organizations have been called out by former employees for allegedly fostering workplace cultures rife with toxic white feminism. The National Organization of Women (NOW), the Feminist Majority Foundation (FMF) and the American Association of University Women (AAUW) have all failed to make room for women of color, both in their leadership ranks and in the agendas they pursue, the employees said [The Lily].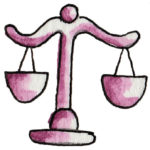 LAW: Supreme Court Justice Ruth Bader Ginsburg announced that she is being treated for a recurrence of cancer. "I will continue bi-weekly chemotherapy to keep my cancer at bay, and am able to maintain an active daily routine … I have often said I would remain a member of the court as long as I can do the job full steam," the legal warrior and feminist icon said in a statement. "I remain fully able to do that" [SCOTUS]. A partner at California firm Ivie McNeill Wyatt, which specializes in employment and civil rights law, is being sued along with the company for alleged sexual harassment [Bloomberg Law]. A couple of updates on (one of) the pending gender discrimination lawsuits against Jones Day: The court is allowing the female attorneys suing the firm to amend their motion seeking class action status and to notify other female Jones Day associates about the case [Bloomberg Law], and a date has been set to discuss Jones Day's recent request that the remaining equal pay claims in the suit be dismissed [American Lawyer]. The DC NFL team has hired Beth Wilkinson of Wilkinson Walsh + Eskovitz to investigate allegations of rampant sexual harassment by team employees [American Lawyer].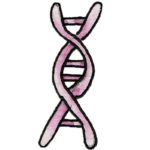 SCIENCE & HEALTHCARE: Climate scientist and oceanographer Dr. Maureen Raymo is the first woman to lead the prestigious Lamont-Doherty Earth Observatory, one of the world's top earth science research centers (a paper published in the '70s by Lamont popularized the term "global warming"). Raymo's plans include diversifying the field: 85 percent of geoscience Ph.D.s went to whites in 2016 and 69 percent of faculty at Columbia's earth and environmental science department are male. "There was bullying," Raymo said of her experience with sexism in the field. "I've been treated like a secretary by older scientists on more occasions than I would care to remember" [NYT]. Work-life balance was cited as the top concern for women doctors in a survey of issues they care most about; compensation ranked second [Medscape].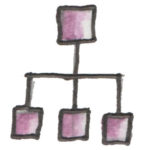 TECH & ENGINEERING: Whitney Wolfe Herd's Bumble is undergoing a reorg that includes a new president and new board of directors. Former Pixar Studios CFO Ann Mather will be chairwoman [Fast Company]. Adobe and SurveyMonkey were among a list of 35 "best companies for women to advance" [Parity.org]. A new platform launched by the nonprofit StartOut quantifies the entrepreneurial potential of the LGBTQ+ community [PitchBook]. WeWork is facing a handful of suits alleging gender and race discrimination [HR Dive].
If there's no relevant news of note to share in a given sector, we skip it for the day. Did we miss something? Let us know at tips@bossbetty.com.