The Harvey Weinstein Trial Timeline: The once-powerful producer, now convicted rapist, gets 23 years in prison thanks to his brave victims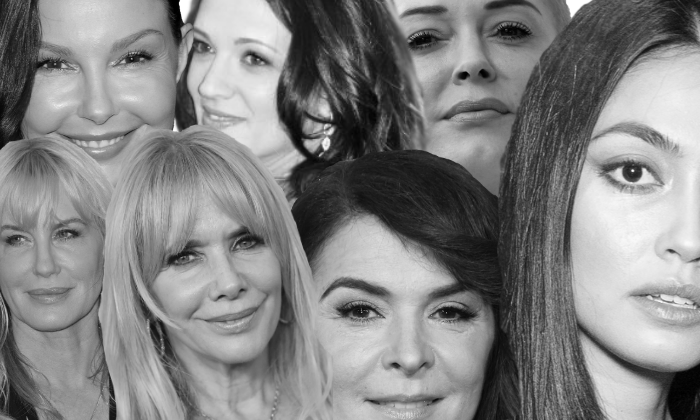 The short of it: [Jump to timeline] Harvey Weinstein's rape trial began in New York City in January 2020, more than two years after accusations of repeated sexual assault and harassment against the producer helped ignite the global #MeToo movement. The trial is expected to last more than two months. Weinstein is charged with raping former actor Jessica Mann and the sexual assault of another woman, his former production assistant Mimi Haley. Those charges each carry a maximum sentence of 25 years in prison. Weinstein also faces life in prison for alleged predatory sexual assault, a charge that would require the jury to find him guilty of either or both of the first-degree felony counts (the alleged rape of Mann and sexual assault of Haley) as well as a prior rape or sex crime. In this case, the prior crime would be actor Annabella Sciorra's allegation that Weinstein raped her in the early 1990s. The same day his New York City trial began, Los Angeles County filed four charges of sexual assault against the producer. Weinstein is also engaged in a civil suit by 80-plus accusers alleging sexual misconduct; that suit appears headed toward a $25 million settlement to be paid not by the producer but by insurance companies representing his former studio. The settlement would not require Weinstein to admit any wrongdoing.  
Editor's note: This post will be updated as the trial unfolds, with the news posted in reverse chronological order. 
Weds., March 11: Justice James Burke handed down a 23-year sentence to Weinstein, delivering a decisive indictment of the ex-mogul's record of sexual abuse. Prior to the sentencing, Weinstein addressed the court for the first time, saying, in reference to the #MeToo movement, that, "We may have different truths but I have remorse…for all of you and for all the men and women going through this crisis right now in this country." The once-celebrated producer went on to say that the way the #MeToo movement has unfolded has made him "worried about this country in a sense, too." The six women who testified against him sat together in the front row of the courtroom, some of them in tears, as the sentence was announced.
Mon., March 9: Ahead of Wednesday's sentencing, Weinstein lawyers filed a letter Monday asking for the lightest sentence possible for the convicted rapist — five years in prison — based on his already "historic fall from grace," his previous charitable contributions and ailing health. Weinstein faces a maximum of 29 years in prison. In a filing last week, prosecutors pushed for a sentence reflective of a pattern of sexual abuse they say has persisted for decades.
Mon., Feb. 24: Weinstein was found guilty of rape in the third degree, with a sentence of anything from probation to four years in prison, and of a criminal sexual act, with a sentence of five to 25 years in prison. He was found not guilty of the top charges, rape in the first degree and the two charges of predatory sexual assault, which could have imprisoned him for life. Because of the way the charges were structured, the jury could only find him guilty of two of the five charges. The producer's sentencing is scheduled for March 11 and he will be jailed until then. Weinstein still faces four charges of rape and sexual assault in Los Angeles.
Fri., Feb. 21: As day four of deliberations ended, the jury appeared split on the most serious charges, the two counts of predatory sexual assault. The jury asked Judge Burke if they could be deadlocked on the top charges and unanimous on the three others (the charges of rape and a criminal sexual act). "We the jury request to understand if we can be hung on 1 and/or 3 but unanimous on the others," the note said. The judge instructed them to continue deliberations and then minutes later adjourned the court until Monday.
Thurs., Feb. 20: The jury's focus appeared to stay on Sciorra on Thursday, with a request at the end of the day for readbacks of her cross examination.
Weds., Feb. 19: Jury deliberations continued with no verdict on Wednesday. The jury requested all communications mentioning Sciorra and separately asked for anything related to Weinstein's hiring of Black Cube, the Israeli private investigation firm that prosecutors say the producer hired to spy on his accusers as well as on the journalists writing about him. The jury's continued concentration on Sciorra indicates that they are deliberating over the predatory sexual assault charge, the most serious of the charges. Copies of Haley's testimony and communications with Weinstein were also requested.
Tues., Feb. 18: Over the long weekend, a (very short) opinion piece written by Weinstein lawyer Rotunno telling the jury to "do what they know is right" drew the ire of the prosecution and led the judge to order the defense to cease communications with the media. "I would caution you about the tentacles of your public relations juggernaut," Judge Burke said. The jury of seven men and five women began deliberations about 11:30 a.m. Tuesday. At various points the jury sent out notes with various inquiries, including definitions of some of the charges against Weinstein and why Sciorra's testimony about her alleged rape by Weinstein, which is past the statute of limitations, cannot be used to convict the producer.
Fri., Feb. 14: "The defendant was the master of the universe and the witnesses were merely ants that he could step on without consequence," said Manhattan Assistant District Attorney Illuzzi in her closing argument on Friday, during which she wove together the stories of the six women who testified that Weinstein had sexually assaulted and/or raped them. "They didn't come for fame. They came to be heard. They sacrificed their dignity, their privacy and their peace," the lead prosecutor said. Illuzzi addressed the defense's argument that the continued relationships between the accusers and Weinstein proved his innocence by citing expert testimony on the reasons why victims stay in touch with their attackers and by underscoring the literal and figurative power differential between the women and Weinstein.
Thurs., Feb. 13: Defense attorney Rotunno's nearly five-hour closing argument centered on the theme that the prosecution had created an "alternate universe" that "strips adult women of common sense, autonomy and responsibility." Rotunno revisited her previous arguments that Weinstein's accusers willingly entered into sexual relationships with him in order to further their careers and again said that the proof was in their continued friendly communications — and in some cases consensual sex — with him after the alleged incidents. "You don't have to like Mr. Weinstein. This is not a popularity contest. But you have to remember that we are not here to criminalize morality," she told the jury.
Tues., Feb. 11: The defense rested Tuesday, with no testimony from Weinstein. The final witness called was Mann's friend Tommy Lozano, who testified that Mann appeared "normal" the morning after Weinstein allegedly raped her in a DoubleTree hotel. Closing arguments begin Thursday.
Mon., Feb. 10: The defense called three witnesses, each of whom had a tie to a Weinstein accuser: Jessica Mann's former roommate Talita Maia, who was in close proximity during some of the alleged assaults against Mann; former Miss Mexico Claudia Salinas, who Lauren Young said stood outside a hotel room bathroom while Weinstein attacked her; and a residence manager at the building where Annabella Sciorra alleged Weinstein raped her in the early '90s. For her part, Maia testified that Mann called Weinstein her "spiritual soulmate" and that Mann "always spoke highly of him." The Brazilian actress also said that Mann never told her about the alleged attacks and appeared normal after the interactions in question. Salinas disputed Young's testimony, saying that she was never in a hotel room alone with Weinstein and Young. She said a meeting she had with them in the hotel bar the day of the alleged attack was "pretty uneventful." However, on cross-examination the prosecution read previous statements by Salinas in which she said that maybe she had gone to a hotel room with them and described Weinstein as "not very ethical" and as a bully. Finally, a manager at Sciorra's apartment building testified for the defense that the building had doormen at both entrances and it would have been difficult for someone to get in without notice and go straight to an apartment, as Sciorra said Weinstein did.
Fri., Feb. 7: The second witness called by the defense was psychologist Elizabeth Loftus, who testified about the unreliability of memory, particularly after a significant amount of time has passed; however, she said that usually trauma victims remember the core details of events. Throughout the trial, Team Weinstein has highlighted the lack of certainty on the part of some witnesses about the dates and exact details of alleged sexual assaults and used that to call their credibility into question. The court day ended at noon, but not before defense attorney Aidala requested that Judge Burke be more mindful of his demeanor towards their witnesses, saying the judge "could have been at the very least a little nicer and kinder."
Thurs., Feb. 6: After 12 days of testimony, the prosecution rested on Thursday. After the lunch break the defense mounted its case, which is expected to last three to four days. First on the stand was producer and former ICM agent Paul Feldsher, who has known Weinstein for three decades and is also friendly with Sciorra, who accused Weinstein of raping her in the early '90s. Feldsher said that during a talk with Sciorra at the time, she told him she had done a "crazy thing with Harvey" and did not allude to anything nonconsensual. During cross-examination, the prosecution highlighted how close Feldsher had become with Weinstein over the past two years. Prosecutor Illuzzi pointed to several disparaging text messages about Sciorra that he sent to Weinstein and an email that read, "I am loyal to you, Harvey. I will always have your back if you call on me."
Weds., Feb. 5: The sixth and final accuser to testify against Weinstein, Lauren Young, took the stand on Wednesday and told the court that in 2013 the producer trapped her in a bathroom while he masturbated and groped her. The model had come to the Beverly Hills hotel for a meeting with Weinstein about a script. Young said she never discussed the incident publicly, though she did call a police tip line to report it, and refused follow up offers from the Weinstein Company about future work. Her allegation is not being prosecuted in New York but is part of the Los Angeles indictment.
Tues., Feb. 4: The defense continued its cross-examination of Mann on Tuesday, once again using emails between Mann and Weinstein to try and show that all of their encounters were consensual. The image of their relationship being pushed by Team Weinstein did not square with testimony earlier in the day from Italian actress Emanuela Postacchini, who alleged that at one point Weinstein tried to have a threesome with her and Mann, leading Mann to curl up crying in a fetal position on a hotel bathroom floor.
Mon., Feb. 3: Mann continued her testimony on Monday, during which the defense grilled her on the specific timeline of her two allegations of rape against Weinstein and the alleged additional instances of sexual assault. At one point during cross-examination Mann requested a break, saying she was getting "a little foggy." She returned to the stand but after five hours of aggressive questioning, during which she was often tearful and hyperventilating, Mann said she was having a panic attack and the judge released the jury early.
Fri., Jan. 31: Jessica Mann, one of the two women whose allegations are the basis of the New York charges against Weinstein, told the jury that Weinstein raped her twice in 2013. She spoke in detail about the encounters, saying that in one instance Weinstein injected himself with erectile disfunction medication before forcing her to undress, at which point she "gave up." Mann also testified that in a prior encounter the producer had forced oral sex on her. Weinstein's team argued, as they have with the other witnesses, that the then-aspiring actress had a consensual relationship with Weinstein and pointed to friendly emails between the two as proof. Mann was the fifth Weinstein accuser to testify in the case — a total of six are expected to testify.
Thurs., Jan. 30: The prosecution called witnesses to corroborate Dunning and Wulff's testimonies the previous day. Dunning's ex-boyfriend recalled that she returned from a Weinstein meeting "shocked, upset, angry and overall appalled." The defense asked the ex-boyfriend whether Dunning had told him about a previous allegation she testified about: "She never told you that she was sexually assaulted by Mr. Weinstein a few weeks before that meeting?" defense attorney Cheronis asked. The witness replied that she had not. Another of the day's witnesses, Boies Schiller attorney Dev Sen, took the stand briefly to testify that Weinstein had entered into a contract with the private intelligence agency Black Cube, which is mostly made up of former Mossad agents. The jury did not get to hear much else from Sen because of strict instructions to that effect from the judge, however, prosecutors — and plenty of verified reporting — say Weinstein hired Black Cube to spy on his accusers and journalists and to stop the publication of any negative stories about him.
Weds., Jan. 29: Dawn Dunning and Tarale Wulff, two at-the-time aspiring actors who met Weinstein while working at Manhattan restaurants in the early 2000s, testified Wednesday that the producer lured them to meet-ups on the pretense of business meetings and then sexually assaulted them. Dunning said Weinstein told her, "this is how the industry works" as he tried to convince her that it would advance her career if she joined a threesome with him and an assistant. Weinstein is not being charged in connection with either of these two witnesses' allegations; the prosecution is attempting to establish a pattern of behavior with their testimonies.
Tues., Jan. 28: Haley's roommate at the time of the alleged Weinstein assaults backed up her rape claims Tuesday, telling the court that Haley recounted the first episode to her right after it happened. She said Haley was "very distraught and was shaking and didn't really want to pursue it or talk about it." The defense asked the roommate why she didn't instruct Haley to stop interacting with Weinstein, to which she replied, "I didn't think that was my place, and I thought an older man could certainly contain himself."
Mon., Jan. 27: Former Weinstein production assistant Mimi Haley, one of the two women whose sexual assault allegations resulted in the New York charges against the producer, testified Monday that Weinstein raped her twice over two years. "I couldn't even get away from him at all," Haley said of the first incident in 2006. "Ultimately, after a while, I decided to check out and endure it. That was the safest thing to do at that point." The Weinstein team continued its strategy of using subsequent communications between Weinstein and his alleged victims to suggest the interactions were consensual.
Fri., Jan. 24: Rosie Perez bolstered Sciorra's Thursday testimony that Weinstein attacked her in the early '90s, telling the court that following the alleged incident, the "Sopranos" actor told her "I think I was raped." Perez said that Sciorra did not disclose the perpetrator at the time but that it emerged a few months later that it was Weinstein. Earlier in the court day, a forensic psychologist called by the prosecution testified about the reasons a woman might stay in touch with someone who had assaulted her, including "worry on the part of the victim that a perpetrator can invade other aspects of their life and ruin their life"; Weinstein's team has pointed to friendly exchanges between the producer and his accusers as supposed proof that any sexual interactions were consensual.
Thurs., Jan. 23: Actor Annabella Sciorra took the stand Thursday, testifying that Weinstein raped her at her home 25 years ago and detailing two instances of his alleged inappropriate and menacing behavior in the years that followed. During cross examination, Weinstein attorneys tried to discredit Sciorra's testimony by highlighting her inability to remember the exact dates and details of the encounters. Three more Weinstein accusers whose allegations are not being prosecuted in this case are expected to testify as the trial continues.
Weds., Jan. 22: "The evidence will be clear that the man seated right there was not just a titan in Hollywood, but a rapist," prosecutor Hast said in her opening statement, graphically describing several alleged instances of Weinstein sexually assaulting women. Hast started with actor Annabella Sciorra's allegation that Weinstein forced his way into her Manhattan apartment and raped her after the two had a business meeting at a bar downtown in the early '90s; that claim is too old to be prosecuted in this case but Sciorra will testify to support the prosecution's attempts to establish a pattern of abusive behavior. Defense attorney Cheronis argued that all of the interactions were consensual and told jurors that they were "going to be shown two realities" during the trial. The Weinstein attorney showed jurors excerpts from emails sent by some of the women mentioned by the prosecution, saying they revealed that the interactions were friendly and consensual.
Tues., Jan. 21: With opening statements set for the following day, proceedings Tuesday revolved around what would and would not be allowed to be presented by Weinstein lawyer Damon Cheronis and assistant district attorney Meghan Hast for the prosecution. Judge Burke decided in favor of the defense's request to quote from emails sent by Weinstein's accusers and will allow the prosecution to show photos of the alleged victims.
Day 10, Fri., Jan. 17: Somewhat miraculously, jury selection is now complete. Here's the gender and racial breakdown of the jury: Six white men (half the jury), one black man, two black women, a Latino woman and two white women. On Thursday, at which point no white females had been selected to serve, prosecutor Illuzzi said Weinstein's team was "systematically eliminating white women" from consideration, which is significant as the majority of Weinstein's accusers are white women. The prosecutor raised the issue again on Friday to no avail. Opening remarks begin next week.
Day 9, Thurs., Jan. 16: Despite the hubbub over whether impartial jurors could be found, the question of sequestering potential jurors, and another push by the defense to move the trial out of New York City, Thursday ended with three women and four men confirmed to serve on the jury. Model Gigi Hadid was not among them, per expectations. That leaves five more to be selected, in addition to alternates. The judge told jurors to remember that "this trial is not a referendum on the MeToo movement … It is not a referendum on sexual harassment. It is not a referendum on women's rights … You must decide this case on the evidence."
Day 7, Tues., Jan. 14: Prosecutors, with the help of a lawyer representing the media, argued vigorously against the defense's motion to sequester potential jurors during the screening process, saying there was no legal basis for the request. "Mr. Weinstein cannot seriously claim that publicity threatens his right to a fair trial," read a letter from the attorney repping the media, Katherine Bolger, according to USA Today. "In fact, his counsel Donna Rotunno said in a CNN interview on June 3 that she thought publicity about the case would be helpful to Mr. Weinstein." The matter is not yet settled and jury screening continued Tuesday with a new batch of 110 prospective jurors.
Day 6, Mon., Jan. 13: Fine, we'll join the cadre of publications blaring the news that supermodel-influencer Gigi Hadid was among those called to court Monday as potential jurors. She told the judge that, yes, yes, she could be fair and impartial and was among the group of 35 who will return to court Thursday for further jury screening. That brings the current total of prospective jurors still advancing through the process to 143. The judge also had a strong message Monday for those who had been called to duty: "The court was alerted to a few prospective jurors from last week who have gone on Facebook and or Twitter and discussed their prospective jury duty," Burke said. "Let me tell you, they may be held in contempt of court and face serious consequences up to and including 30 days in jail and a significant fine. So don't do that."
Day 5, Fri., Jan. 10: Week 1 of the Weinstein trial wrapped up with a motion filed by Team Weinstein to privately and individually question each potential juror. The filing said the defense had learned from the jury questionnaires to date that, "(1) some jurors have not been candid in their responses; (2) at least one juror has expressed an ulterior financial motive for serving on Mr. Weinstein's trial and that he would find him guilty; (3) a number of jurors have been victims of or had exposure to sexual assault or domestic violence; and (4) nearly all jurors have heard about this case." Weinstein attorney Arthur Aidala argued to Judge Burke that, "most people do not speak in front of international media" and that questioning had to be done privately "in order for citizens to be as honest and forthright as possible." The judge pretty clearly indicated that he would deny the motion, saying, "That's against the law! I'll read this, but I'm generally familiar with this form of the law … I'm disagreeing with you on virtually every level." He said he'd rule on the motion after reading it later in the day or over the weekend. In other Weinstein trial news, actors Charlize Theron and Salma Hayek were revealed as potential witnesses, and a "feminist flash mob" — in the words of Pulitzer Prize-winning journalist Jodi Kantor — gathered outside the courthouse chanting, "It's not my fault — not where I was, not how I dress."
Day 4, Thurs., Jan. 9: As was expected, the defense's motion that Judge Burke recuse himself from the case was denied. While another batch of 120 jurors were ready for screening Thursday, the selection process was adjourned until the following day because one of the prosecutor's had a "medical situation." Apparently Illuzzi had an issue with her eye requiring a doctor's attention.
Day 3, Weds., Jan. 8: Team Weinstein demanded that Judge Burke recuse himself from the trial in a letter to the court claiming the judge's previous remarks regarding Weinstein's cell phone usage were "prejudicial and inflammatory." The letter went on to say that the "comments reflect the Court's animus towards the Defendant and have created a situation in which the Court's 'impartiality might reasonably be questioned.'" Weinstein lawyer Arthur Aidala admitted that he doesn't expect the motion to prevail. The day began with a spat over the courtroom presence of famed victims' rights attorney Gloria Allred who represents one of the two women at the center of this criminal case and is a potential witness for the prosecution. "Ms. Allred should not be allowed to sit in court, watch that testimony and share that testimony with her clients," defense lawyer Damon Cheronis argued. Team Weinstein was ultimately unsuccessful in their bid to get Allred banned from the courtroom. Note that Allred is mother to attorney Lisa Bloom, who is also known for representing women in harassment and assault cases but gained infamy when it emerged that she briefly worked for Weinstein and offered to smear his alleged victims using her experience representing clients claiming sexual misconduct. At the end of the day, fifty more potential jurors were dismissed as jury selection continued.
Day 2, Tues., Jan. 7: "Is this really the way you want to end up in jail for the rest of your life, by texting and violating a court order?" So asked an angry Judge Burke of Weinstein, who was using not one but two cell phones as jury selection got underway on the second day of his trial

. Burke ordered the defendant not to answer and the proceedings moved on. Weinstein's lawyers requested that the trial be delayed because of the new charges against the producer announced in Los Angeles on Monday, arguing that, because the allegations were "the talk of the town at this moment," the New York City jury pool would be compromised. The request was denied. Lead prosecutor Illuzzi asked that the judge remand Weinstein because of the new charges, a request that was also denied. Prospective jurors were given a long document to fill out, according to NBC, that included the following question: "The defendant, Harvey Weinstein is a film producer. This case has been widely publicized over the last year, including extensive in-depth coverage of prior proceedings in this matter over the course of the last year. Can you assure all parties that you will determine this case based only on the evidence you will hear in Court?" The questionnaire also asked whether the prospective juror or anyone close to them had "ever been the victim of physical or sexual abuse, either as a child or adult?" Jury selection is expected to take at least two weeks.
Day 1, Mon., Jan. 6: Protestors bearing signs reading "coercion is not consent" and similar phrases supporting sexual assault victims congregated outside Manhattan's State Supreme Court as Weinstein headed in for the first day of his trial. The majority of the day was spent on procedural motions. Things did not begin in the producer's favor as the presiding judge, Justice James Burke, ruled against his legal team's request to call as a witness an NYPD detective who withheld evidence that would have been favorable to Weinstein; the disgraced detective's testimony could have partially discredited the NYPD's investigation into the accusations against him. A move by the defense to sequester the jury once it's chosen was also denied by the judge. But the news wasn't all good for the prosecution: Burke ruled against their request to ban Weinstein and his team from talking about the case publicly, which Manhattan Assistant District Attorney Joan  Illuzzi-Orbon had argued was necessary after the defense's lead attorney made "degrading and humiliating" comments about a witness. Further to the prosecutor's point, Weinstein's crew has reportedly been sending opposition research out to reporters in the form of a 57-page PowerPoint. The judge did, however, issue a stern warning that those involved "leave the witnesses alone … Don't talk about them in any capacity. Just excise the witnesses from your communications." After court proceedings concluded for the day in New York, multiple new charges of rape and sexual assault against Weinstein were announced in Los Angeles County. The producer is accused of raping one woman and sexually assaulting another in separate incidents in hotel rooms in February 2013.