Women in Energy: Anne Idsal made EPA's acting head of air quality, Elizabeth Warren on clean energy & more
A weekly roundup of the biggest female-focused news in the energy sector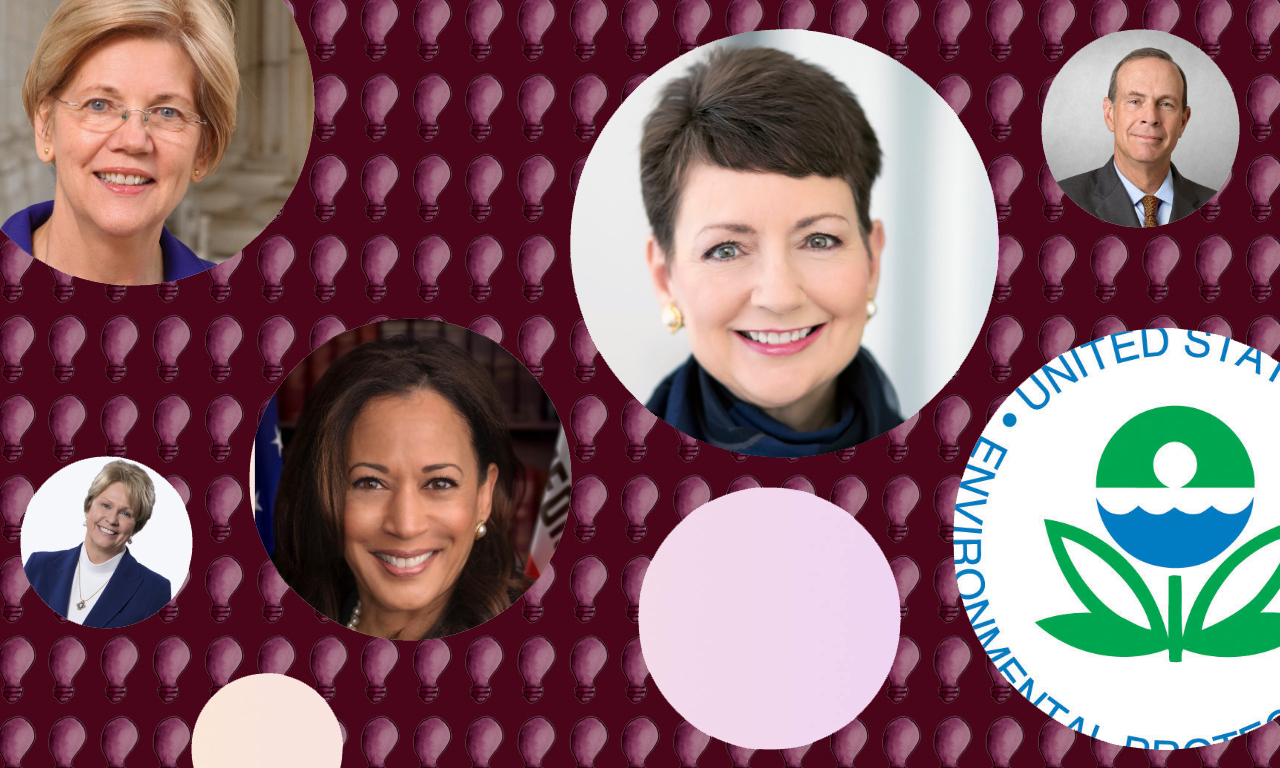 Do you have news to share about women in the energy sector? Email us at tips@bossbetty.com. 
What's all the Hollub-aloo? Get your tickets here, it's round 8 (or something like that) of Occidental Petroleum's Vicki Hollub vs. Carl Icahn! The billionaire activist investor, who's really not psyched about Occidental's pending purchase of Anadarko Petroleum, is now calling for a special shareholders meeting with the aim of jettisoning a handful of current board members. Icahn thinks Occidental is paying way too much for its rival and is intent on making sure shareholders have a say in any similar deals in the future, CNBC reported. In May, Hollub responded to similar comments by saying, "our greater fiduciary responsibility from a governance standpoint for our shareholders was to make this deal happen," according to Barron's.
Never a dull moment these days at the Environmental Protection Agency: Following the departure of the EPA's head of air quality amid an ethics probe, Anne Idsal will take over as acting chief of the department. Idsal was previously principal deputy to Bill Wehrum, who is stepping down as House democrats investigate his energy industry ties. Prior to that role, Idsal was a regional administrator for the EPA based out of Dallas, Texas. In a December 2017 interview with the Texas Observer soon after she took the oath of office, Idsal said, "I think it's possible that humans have some type of impact on climate change…I just don't know the extent of that." BB reached out to see if she had an updated position on this hot (!) issue but did not receive a response.
In other bureaucratic departure news, over at the Interior Department's Bureau of Safety and Environmental Enforcement, Stacey Noem will replace the head of the Offshore Regulatory Program, Douglas Morris, E&E News reported. Noem has been at the bureau for the past four years and prior to that was a criminal investigator with the EPA for more than 16 years. The reasons for Morris' departure are unclear, and E&E reported that he seems to have been absent from the role for the past five months, during which time Sue Dwarnick was acting chief.
Good stuff? Duke Energy's Lynn Good described the company's new board appointee, Nick Fanandakis (formerly a DowDuPoint exec), as a "highly experienced senior leader who has helped guide his company in a complex, constantly changing industry." Good expects the same of him in this new role. Current gender make-up of the Duke Energy board? With this latest addition, four women and 13 males. Well worth noting that in the press release regarding the appointment of Fanandakis, Good is described as the company's "chairman." Nope.
Debate download: The climate change issue took up less than 17 minutes of total Democratic Presidential debate time over Wednesday and Thursday, E&E News reported. Sen. Elizabeth Warren spoke about her plan to put $2 trillion towards clean energy programs and said the economy is "doing great for giant oil companies that want to drill everywhere." Sen. Tulsi Gabbard made many mentions of the "green economy." Sen. Kamala Harris took issue with the phrase "climate change" and said it should be called a "climate crisis." Relatedly, an independent study released this week by energy research firm Wood Mackenzie said getting the U.S. power sector off fossil fuel would cost $4.7 trillion. Also related: Sen. Tina Smith was among the group of legislators that introduced the Renewable Electricity Standard (RES) Act of 2019 this week. The legislation would force utility companies to up their usage of wind and solar power, with the aim of transitioning to 50 percent renewable electricity over the next 15 years.
More Mikes and Jeffs than women in last year's CEO class: Chevron's new chief Mike Wirth was mentioned in this depressing/illuminating Fortune article breaking down a report on 2018 CEO appointments at the nation's top 250 companies. The score: Two Michaels were appointed (including Wirth), two Jefferys, one woman. Rigged. Game.
Help a Betty out: Does anyone know what former PG&E CEO Geisha Williams is up to these days? We're wondering as PG&E's big investors file their reorg plans this week, which include renaming the utility Golden State Power Light & Gas Co.
Have a story idea or a tidbit to share for our women in energy coverage? Email us at tips@bossbetty.com.