Boss Betty Brief: Emmys for the Emmys speeches, Big Law firm Quinn Emanuel launches '#MeToo' practice group & more
A roundup of the biggest female-powered news across major industries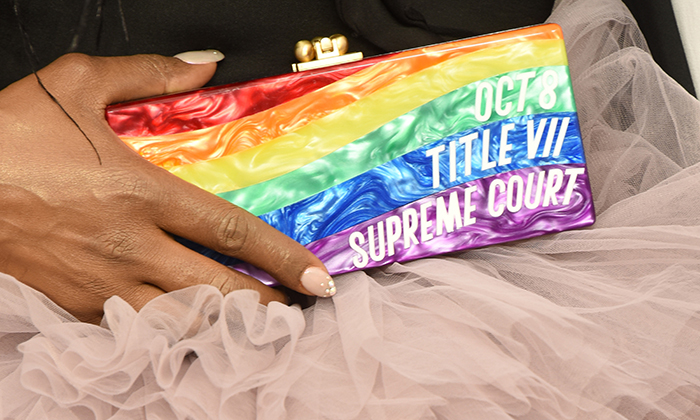 GENERAL ASSEMBLY: Cuz it can't be said enough, Michelle Williams gave an awesome Emmys speech on Sunday
: "[T]he next time a woman — and especially a woman of color, because she stands to make 52 cents on the dollar compared to her white, male counterpart — tells you what she needs in order to do her job, listen to her. Believe her. Because one day she might stand in front of you and say thank you for allowing her to succeed because of her workplace environment and not in spite of it." As you may recall, the actor was paid less than $1,000 in per diem fees for reshooting scenes for "All the Money in the World" with Mark Wahlberg while he made $1.5 million, in addition to the per diem pittance. Wahlberg later donated the money to #TimesUp [NYT]. Meanwhile, Patricia Arquette — whose trans sister died in 2016 — used her time on the Emmys stage to advocate for the rights of trans people, saying that we need to "change the world so that trans people are not persecuted … And give them jobs—they're human beings." More than three-quarters of trans workers have claimed some form of workplace discrimination, data shows [Fast Company]. Fortune's "Most Powerful Women" list is out today, marking its 22nd year of publication. Most of the names — including Lockheed Martin's Marillyn Hewson at #1 — are familiar from years past; however, there are 10 newbies on the list. As usual, there are depressingly few women of color included, which raises the question — as did Forbes' horrifying 99-percent male list of business innovators — of whether we should continue using the same criteria year after year for these lists. And make no mistake, these lists truly do matter — they elevate the status of those on them and paint a picture for the world of what powerful people should look like [Fortune].
Here's the BB breakdown of the biggest female-focused news by industry. Have news to share? Email us at tips@bossbetty.com.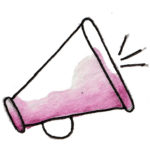 ADVERTISING & MEDIA: Women are at the forefront of the much ballyhooed streaming wars, with Netflix's Bela Bajaria, Channing Dungey, Cindy Holland, Lisa Nishimura and Melissa Cobb pushing the envelope on original content as Apple and Disney get into the game [Fortune]. Adweek published an inaugural "Fastest Growing Agencies" list — since it's brand new, maybe it won't be bogged down by the same old dated methodology that preferences firms founded and run by humans of the (mostly white) male variety? Well, hmn, the first five seem to be led by men —

that trend doesn't continue throughout the whole list, which we will have to look at in full later [Adweek]. Check out this animated retelling of the moment that changed the career trajectory of Carol Williams, the first woman and first African-American creative director and VP at Leo Burnett [Ad Age]. Whistleblower Erin Johnson, whose high-profile discrimination lawsuit against J. Walter Thompson and its then-CEO Gustavo Martinez resulted in the ouster of Martinez, discusses sexual harassment and figuring out who your real friends are [Ad Age]. This is one of those headlines that speaks for itself: "17,000 data points from 50 top brands proves that diversity in ads is good for their bottom lines." Pretty sure we can comfortably extrapolate from that that diversity across the board — in hiring, IN LISTS, in everything! — is good for the bottom line [Fast Company]. Fender of fancy guitar fame named Christina Stejskal its new VP of communications and PR [PR Week]. Phoebe Waller-Bridge, creator of the beloved Amazon series "Fleabag," rocked the Emmys with awards for best comedy series, lead actress in a comedy series and writing for a comedy series #hotpriest [THR].
ENERGY: The board of Occidental Petroleum, run by president and CEO Vicki Hollub, established a new committee dubbed the "Sustainability and Shareholder Engagement Committee." The group will maintain oversight of all sustainability matters, "including the review of climate-related risks and opportunities; oversight of stockholder engagement and disclosures regarding ESG and sustainability matters; and oversight of our human rights policy and social responsibility programs, among other matters" [SEC].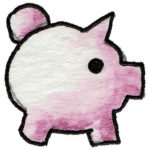 FINANCE: RBS named Alison Rose as its next CEO, making her the first woman to head one of the U.K.'s big four banks. Earlier this year, the country's Treasury asked Rose to put together a review of female entrepreneurship with the goal of improving how banks serve women. Hopefully, she'll be implementing some of her recommendations in her new role [Guardian]. American Banker's list of "Most Powerful Women in Banking" is out, with Bank of America's Cathy Bessant, who is its COO and CTO, taking the No. 1 spot. In second place is Ellen Alemany, chair and CEO of CIT Group, followed by Nandita Bakhshi, president and CEO of Bank of the West [American Banker]. KeyCorp.'s CEO and chairperson Beth Mooney is retiring in May from her post leading the regional lender [WSJ]. At the nation's top b-schools, there are very few females among the finance faculty, but new research shows this is starting to shift. A paper drawing data from the top 100 U.S. business schools found that between 2009 and 2017 less than 16 percent of finance faculty were women. However, in the later period of the study, the disparity lessened: "In the last years of our sample, the evidence that women are at lower-ranked schools; are less likely to have tenure; or receive lower wages disappears entirely," the authors said [II]. Fran Hauser sure had it right in her book "The Myth of the Nice Girl" — being respectful and collaborative is the way to go, and the approach is increasingly gaining traction. "Today, inclusion and collaboration are the declared values of a lot of large organizations because those qualities demonstrate effective leadership," Janice Waterman, founder/CEO of leadership development firm Waterman Hurst, told the WSJ. Case in point: One of the many reasons Julie Sweet was chosen to be Accenture's new CEO was that she worked extremely well with her peers, who were also her competitors for the top job, and made a point of praising them [WSJ].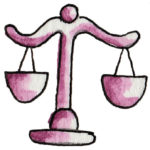 LAW: ACLU staff attorney Chase Strangio was the lucky date of LGBTQ advocate and "Orange is the New Black" actor Laverne Cox at the

Emmys on Sunday. Cox's custom rainbow-colored clutch had "Oct. 8, Title VII Supreme Court" written on it in reference to three upcoming Supreme Court cases examining whether Title VII of the Civil Rights Act — which prohibits workplace discrimination on the basis of sex, race, color, national origin and religion — applies to LGBT individuals. Cox and Strangio took the opportunity to discuss the importance of the cases on the red carpet. "Everyone should be aware that the administration is asking the Supreme Court to make it legal to fire workers just because they're LGBTQ," Strangio said [ABA Journal]. Jen Kirby, who's the chief intelligence and knowledge sharing officer at Diversity Lab — the company behind Mansfield certifications — discusses how the program works to encourage Big Law to give more women and minority candidates leadership opportunities [ATL]. Quinn Emanuel Urquhart & Sullivan launched a "#MeToo" practice group to represent victims of employment discrimination and sexual harassment. Partners Manisha Sheth and Diane Cafferata will head up the group [Bloomberg Law]. Harvard's new general counsel, Diane Lopez, is digging deeper into donations made to the university from Jeffrey Epstein. Lopez has the help of outside counsel from Foley Hoag. "We will continue to work to gather facts, review relevant materials, and speak to people across the University with pertinent information," Lopez said in a memo [Corporate Counsel]. Covington & Burling's Gina Vetere was named general counsel of the Entertainment Software Association, the video game trade group that produces the popular Electronic Entertainment Expo, better known as the E3 Expo [Corporate Counsel].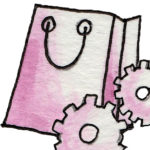 MANUFACTURING & RETAIL: Avon VP Laura Barbrook, who was corporate controller and principal accounting officer, resigned from her position with the OG direct-to-consumer beauty company at the end of last week. The company expects her to stay through the first quarter of 2020. A couple of weeks ago, Barbrook sold just over 15,000 of her Avon shares for a total of around $64,000 [SEC]. The United Auto Workers' union has entered the second week of its strike against GM, led by CEO Mary Barra. Negotiations resumed Monday morning and both sides said progress had been made, but there are several key issues that remain unresolved [CNN]. Ulta Beauty, led by CEO Mary Dillon, is introducing a VR shopping experience called Spark [Chain Store Age]. Fortune profiled Starbucks COO Roz Brewer in a piece titled, "How Starbucks Got Its Buzz Back" [Fortune].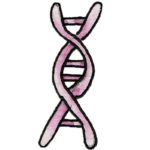 SCIENCE & HEALTHCARE: GlaxoSmithKline CEO Emma Walmsley was nominated to Microsoft's board of directors; her seat could be made official at the company's Dec. 4 annual shareholders meeting. The appointment would be beneficial for both companies as the pharmaceutical maker continues its digital transformation and as the tech giant gets into the healthcare space [FiercePharma]. Akcea Therapeutics announced the sudden departures of its CEO Paula Soteropoulos and its president Sarah Boyce, along with the company's COO Jeffrey Goldberg, on Monday [BioPharma Dive]. "You have stolen my dreams, my childhood, with your empty words," 16-year-old climate activist Greta Thunberg raged at world leaders at the UN Climate Action Summit on Monday. "We are in the beginning of a mass extinction, and all you can talk about are your fairy tales of money and eternal economic growth" [Vox].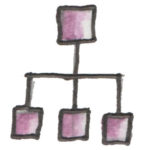 TECH & ENGINEERING: PagerDuty, led by CEO Jennifer Tejada (who the Financial Times just profiled), named its SVP of finance, Karen Walker, as its new principal accounting officer, according to an SEC filing. Walker has held various finance positions at Pandora, Uber and Virgin America, according to her LinkedIn profile [SEC]. YouTube CEO Susan Wojcicki tweeted an apology to the platform's creator community on Friday after the company again made changes to its verification system, this time with new requirements for eligibility. "I'm sorry for the frustration & hurt that we caused with our new approach to verification…While trying to make improvements, we missed the mark" [WSJ]. Oracle, helmed by CEO Safra Catz, is teaming up with Giphy. Oracle's Moat will measure traffic and viewability of branded content on the Giphy platform [AdWeek].
If there's no relevant news of note to share in a given sector, we skip it for the day. Did we miss something? Let us know at tips@bossbetty.com.