8 things to know about Accenture's Julie Sweet
The firm's first female CEO decided she wanted to be a lawyer in the 8th grade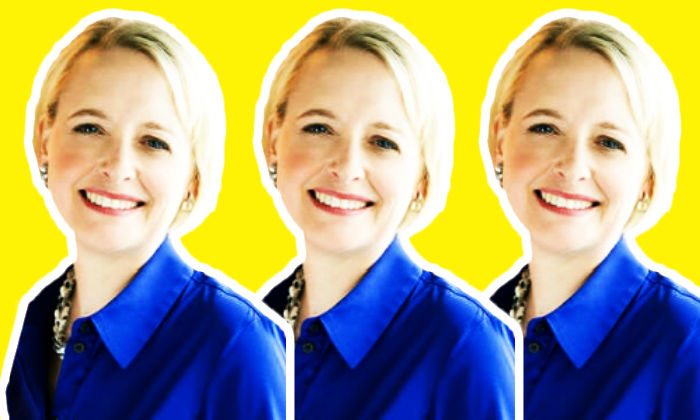 Published Aug. 1 | Updated Aug. 2 @ 8 a.m.
Julie Sweet is already one of the most powerful women in corporate America. If you aren't yet familiar with her name, it's time to get up to speed because she's about to ascend to the very top of the C-suite at one of the world's most prestigious firms.
On Sept. 1, the lawyer-turned-tech consulting executive — and workplace equity warrior — will start her tenure as CEO of Accenture, the global consulting firm, after leading Accenture North America for several years.
Sweet, 51, joined Accenture in 2010 as general counsel following 17 years practicing law at the firm Cravath, Swaine & Moore. When she takes the top spot next month, she will join the small group of 26 other women leading an S&P 500 company. Sweet will succeed interim CEO David Rowland, who has been in the role since January, when former CEO Pierre Nanterme stepped down for health reasons. Nanterme died not long after his resignation.
Following are a handful of things to know about Sweet's experience and the priorities she's likely to focus on in her new role.
1. She decided she wanted to be a lawyer in eighth grade.
Sweet grew up in Orange County, California. Her father painted cars for a living and her mother was a beautician, she told the New York Times in an interview published in January. She decided she wanted to be a lawyer in eighth grade, and about the same time, her mother began pursuing a college degree with the hopes of building a strong future for the family. Her mother graduated when Sweet was a freshman in college. Sweet went on to earn a bachelor's degree from Claremont McKenna College and a J.D. from Columbia Law School.
2. Her first job out of law school was at a famously old-school firm with just two female partners. She didn't hesitate to join — and help transform — the boys' club.
When Sweet started at Cravath, Swaine & Moore in 1992, there were just two female partners at the firm. By the time she worked her way up the ranks and was named partner in 1999, she was the ninth woman partner, and the third in the corporate department. The same year, she helped start the first women's program at the firm, setting the stage for a major shift in the way women were promoted. "Now Cravath has 25 percent women partners, which is just extraordinary," she told the Times.
3. Wherever she goes, she's a trailblazer when it comes to gender equity in the workplace.
Sweet will be Accenture's first female CEO. Generally, the consultancy has been fairly ahead of the corporate curve on issues that affect women and their families, which — according to its own research — is just plain good for business. The company started an "ongoing monitoring" process several years ago to help ensure equal pay for men and women, Sweet said in an appearance last year on Bloomberg TicToc. "We've long passed the question about equal pay," the exec said, "That's an area where there really isn't something you need to go on a journey; you need to make a decision as a company that you're going to do it."
The leadership shuffle that led to her promotion opened up the CFO position, which is also now filled by a woman, KC McClure. That fact makes Accenture one of very few companies with women in both the chief financial officer and chief executive officer roles.
4. She is pushing to meet Accenture's goal for 50/50 gender parity throughout the organization — and being transparent about how far it has to go.
Accenture counts about 480,000 employees worldwide. Sweet has pledged to get to a 50/50 male/female workforce across the organization by 2025. She also wants women to hold 25 percent of roles at the managing director level.
The company is working incrementally toward those goals, and showing their work; Accenture was the first of the big professional consulting firms to publish diversity statistics in 2017, according to CNN. The firm's U.S. employee base totals about 52,000 people, 37 percent women and 63 percent men, according to its 2017 year-end data. The U.S. executive leadership team is 32 percent women, 68 percent men.
"I don't think it's rocket science," Sweet told the NYT, referring to how companies can effectively level the playing field for women in the workplace. "You first have to decide if diversity is a business priority. If it is, then you need to treat it like a business priority. You set goals, have accountable leaders, you measure progress, and you have an action plan. If you do those four things, you will make progress."
And indeed, it seems there has been a fair amount of progress since 1992, when it was reported that only 10 percent of the firm's partners were women. In its early decades, the company — previously known as Andersen Consulting (it rebranded as Accenture in 2001) — was well-known for its recruitment of mostly look-alike young white men.
5. She believes increasing overall diversity in the workforce is just as important as gender equality.
In her current role, Sweet has helped increase the number of U.S. employees who are black, Hispanic, veterans and military spouses, as well as those who self-identified as persons with disabilities. The number of employees in each of those demographic categories ticked up between 2015 and 2017, though the percentage of Asian employees decreased slightly.
6. She married an investment banker with an intriguing career trajectory.
Sweet (née Spellman) met her husband, Chad Creighton Sweet, in Singapore at the wedding of a mutual friend. They were initially convinced their relationship would never work since, at the time, she was living in Hong Kong working at Cravath, Swaine & Moore and he was working in Houston at Goldman Sachs. But the two dated long distance and married in 2004. Prior to his career in investment banking, Chad Sweet worked for the CIA. Later, he served as chief of staff in the Department of Homeland Security and led a Texas nonprofit. He was chairman of Ted Cruz's 2016 presidential campaign and currently, he leads the Chertoff Group, a consulting firm and investment bank he co-founded that is focused on the security sector.
7. Sweet is listed as one of the "50 Most Powerful Moms of 2019" by Working Mother magazine.
Sweet and her husband have two daughters: Chloe, 12, and Abby, 11, Working Mother reported.
8. She promotes women's advancement in the workplace on and off the clock.
Sweet serves on the board of directors of Catalyst, a prestigious global nonprofit that works to "accelerate progress for women at work" by building inclusive cultures and training employees at hundreds of organizations to reduce unconscious bias.