Boss Betty Book Club: Fran Hauser's top reading picks
The titles that inspire the media-exec-turned-startup-investor-turned-author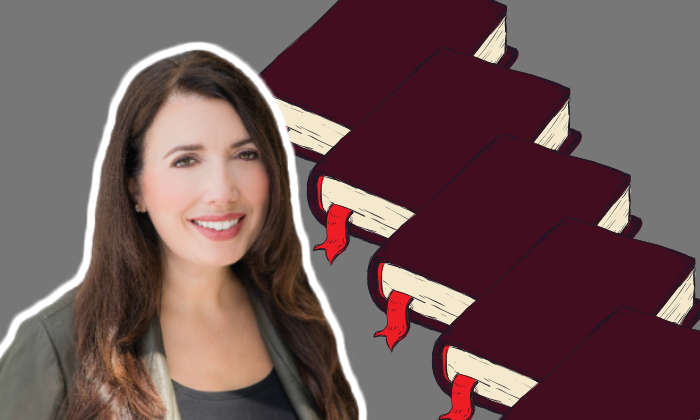 This edition of the Boss Betty Book Club stars FRAN HAUSER, a long-time media executive, startup investor and best-selling author of "The Myth of the Nice Girl." Best known for her role building PEOPLE.com — one of the biggest media brands online — Hauser made the leap to early stage investing in 2014, funding and advising companies such as HelloGiggles, Mogul and The Wing. (Notice the female-founder theme? It's no accident.)
"The 7 Habits of Highly Effective People," by Stephen R. Covey
When I was 27, I was promoted into my first real managerial role. I had so much to learn about leading and running a team, so I turned to books for advice. This was the first book I read and it had such a profound impact not only on my professional life but also on the way I showed up in the world in general. Stephen is so good at taking big concepts and breaking them down into actionable advice and tips.
"Backroads Boss Lady," by Jessi Roberts
Jessi breaks the mold of what a conventional entrepreneur looks like and shatters every ceiling. This is more than a business book; it's about family, parenting, friendship, community and living your best life with integrity.
"What We Keep," by Bill Shapiro and Naomi Wax
This work is a collection of interviews with people about the single object in their life that has the most emotional significance. This book makes me feel nostalgic and happy and I love the bite-sized reads. (Disclosure: I am one of the 150 interview subjects.)
"We Were Mothers," by Katie Sise
The latest book in the domestic suspense genre — I devoured it in one sitting. Each twist of the story had me hooked: lovers of "Big Little Lies" will definitely love this book!
The Boss Betty Book Club features reading recommendations from top women across industries. We ask for the titles that inspire these powerhouses either professionally or personally — or both! — as well as the just-for-fun reads we all need to (at least occasionally!) indulge in.