Girls can't be scientists, they said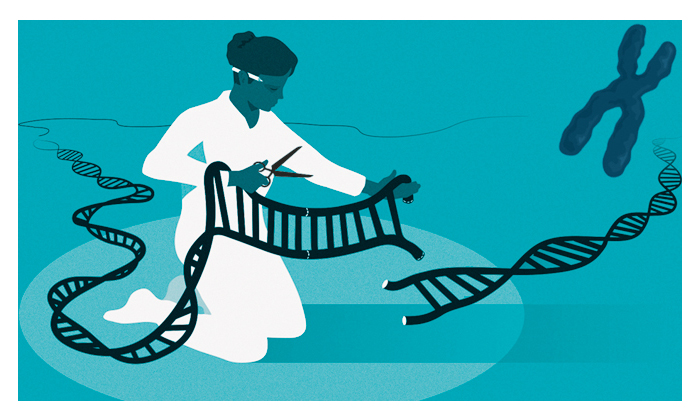 When Jennifer Doudna was in high school, her guidance counselor told her that women did not become scientists.  
This week, Jennifer Doudna and fellow scientist Emmanuelle Charpentier won the Nobel Prize in Chemistry for their invention of a tool that can edit DNA. They are the first pair of women to get the award. Take that, guidance counselor 💪! (Somewhat conversely, and definitely bizarrely, your newsletter writer was told by her high school guidance counselor that she should be a funeral director, a profession that at the time was overwhelmingly male, though that is changing.)
Boss Betty is on the road this week so we're keeping this newsletter short and sweet (well, perhaps not exactly sweet…). Here's a roundup of some of the big items we've spotted whilst traversing the web for news related to women + work:
VC funding for female founders dropped to its lowest quarterly total in three years. Not really what you want to hear amid the first female recession. "When it comes to unraveling systemic racial and gender bias in the investment community, this data affirms that we are only at the beginning of a very long and difficult fight," said Melissa Withers, who co-founded RevUp Capital in 2015 [PitchBook].
"Mr. Vice President, I'm speaking." At Wednesday's vice presidential debate, Sen. Kamala Harris was every professional woman who has been routinely interrupted by men during meetings [Time].
Companies are hiring a record number of women CFOs. Executive search firm Crist Kolder Associates counted 90 women in CFO roles at S&P 500 and Fortune 500 companies as of Aug. 1 [Bloomberg].
Women are systematically excluded from global coronavirus coverage, according to experts. Numerous studies show that female scientists and doctors are cited far less frequently than their male counterparts [WaPo]. 
Princeton is naming one of its residential colleges after "boardroom powerhouse" Mellody Hobson, who is co-CEO of Ariel Investments and sits on the boards of JPMorgan Chase and Starbucks. Hobson College will be the first college at Princeton named for a Black woman and will replace what was formerly known as Wilson College, a name that was dropped in June because of Woodrow Wilson's racist views and policies [Axios].
International Day of the Girl is this Sunday. This year's theme is "My voice, our equal future."
Don't get our weekly newsletter? Sign up here!