Boss Betty Brief: Groundhog Day at Jones Day as another pregnancy discrimination suit surfaces, WeWork has zero women on its board & more
A roundup of the biggest female-focused news across major industries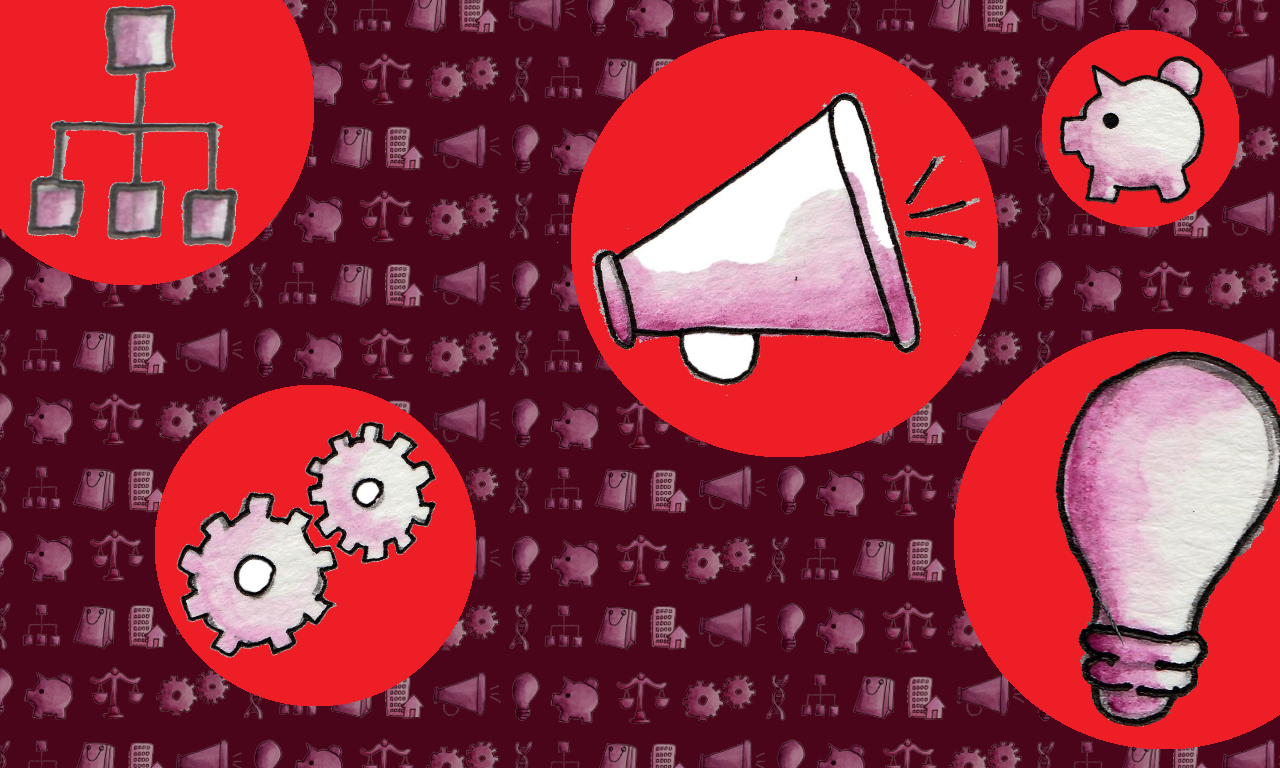 Here's the BB breakdown of the biggest female-focused news by industry. Have news to share? Email us at tips@bossbetty.com.
ADVERTISING & MEDIA: Sarah Barnett, who oversees BBC America, AMC, IFC and Sundance, is adding AMC Studios to the stable of media properties she manages. David Madden, the current head of programming for the networks and the studio, is leaving later this summer. Barnett is responsible for shepherding hits including "Killing Eve" and "Orphan Black" [Variety]. New York Public Radio, WNYC's parent organization, has a new boss, Goli Sheikholeslami. Previously, she led Chicago Public Media and held executive positions at The Washington Post and Condé Nast. Current boss Laura Walker is stepping down after nearly a quarter of a century at the public media outlet [NYT]. Vogue's Anna Wintour was crowned with yet another title for Condé Nast: global content advisor [Fashionista].
ENERGY: The CEO of carbon recycler LanzaTech, Jennifer Holmgren, joined the board of Sustainable Bioproducts, which specializes in alternative protein foods (think Beyond Meat) [BioSpace]. Green Greta Thunberg set sail Wednesday for the U.S. for the U.N.'s climate talks, shunning the much speedier, more comfortable aviation option because of its enormous carbon footprint. We'd impress ourselves if we had one-tenth of just one ounce of that commitment, but we salute her and aspire to her earth-saving ways [NYT]. New Mexico's commissioner of public lands, Stephanie Garcia Richard, weighed in on a plan to build twin nuclear-waste storage facilities in the middle of the Permian Basin. She wrote a letter to the Nuclear Regulatory Commission opposing the plan, which she said would put the waste sites "smack in the middle" of the key U.S. oil field [WSJ].
LAW: It must seem like Groundhog Day at Jones Day, which was just hit with another pregnancy discrimination lawsuit — the BigLaw firm is already facing a class-action suit from six female lawyers alleging gender and pregnancy discrimination. This latest suit was brought by a couple formerly employed by the firm who claimed Jones Day discriminated in its parental-leave policies, denying the husband the full leave he was entitled to and subjecting him to taunts about a male taking parental leave. The suit alleged that when the associate complained about the firm's policies, he was fired [NYT]. A Troutman Sanders secretary filed a sexual harassment suit against the company, alleging that the firm allowed her boss to persistently harass her. The legal secretary claimed the boss forcibly kissed her twice and offered to be her "Sugar Daddy," among other allegations [Bloomberg Law]. Law firm leaders have long paid lip service to diversity and inclusivity goals, but now it seems firms that don't authentically commit to related initiatives are at risk of losing clients. This piece posits that finding the right legal PR company can help you craft a workable strategy to meet equity goals [National Law Review]. More news on the fight unfolding in SCOTUS briefs over whether arbitration agreements can be invalidated [ABA Journal]. A new survey showed that CUNY-Queens College has the highest percentage of female faculty members among law schools, at about 65 percent [Above the Law].
MANUFACTURING & RETAIL: Amanda Lacaze runs a small company with a very large mission: ending the West's dependence on China for metals necessary to manufacturing everything from cellphones to jet fighters. Lacaze's Lynas Corp. is the largest producer of rare earths outside of China, and she's hoping to increase production using a new processing plant in Texas— before the trade war leads to a clampdown on China's export of these rare-earth elements, leaving manufacturers with nowhere to go [WSJ]. Yet another pop star will soon be slinging beauty products: Singer Selena Gomez is launching a line of skincare, haircare and essential oil products [THR]. RIP Alla Verber, a retail exec who was considered (at times) the most powerful woman in Russian fashion. She brought Western brands into the country and helped modernize its high-end department stores [NYT].
REAL ESTATE: The We Company — née WeWork — finally made its IPO filing public Wednesday and guess what it posted a big fat zero in? Yes, sure, profits (it lost a whopping $690M in the first half of the year but brought in an eye-popping $1.5 billion), but what else? Number of women on the board. The company, valued at $47 billion, does not have one single woman serving on its corporate board. Read all about that, and its generally bro-y not very inclusive-y culture [Boss Betty].
TECH & ENGINEERING: Following the most recent mass shootings, a prestigious group of tech founders and CEOs — including Project Include's Ellen Pao, Code2040 CEO Karla Monterroso and Glitch CEO Anil Dash — banded together to call out the industry for its role in amplifying the voices of white supremacists [Fast Company]. A group of YouTube creators is suing the platform, claiming that it discriminates against their LGBTQ-themed content. The group alleged YouTube uses "unlawful content regulation, distribution, and monetization practices that stigmatize, restrict, block, demonetize, and financially harm the LGBT Plaintiffs and the greater LGBT Community," making it impossible for them to cash in on their creations [The Verge]. Several women have accused Lyft drivers of sexual assault, impinging on their "woke" image vis a vis Uber [Fortune]. Video game company Activision Blizzard — known for big-time hits including "Call of Duty," "Candy Crush" and "World of Warcraft" — appointed Claudine Naughton chief people office [LABJ]. Richard Branson's Virgin StartUp, a nonprofit business incubator, has pledged 50/50 gender equality among the recipients of its startup loans by the end of 2020 [CNBC]. Alyssa Ravasio's Hipcamp — characterized as Airbnb for camping — got another boost, with Jay-Z and Will Smith getting in on its $25 million Series B round, led by Andreessen Horowitz [Business Insider].
If there's no relevant news of note to share in a given sector, we skip it for the day. Did we miss something? Let us know at tips@bossbetty.com.