Feminist crusaders pay tribute to RBG, the GOAT gender equity warrior
A roundup of Tweets from gender activists paying their respects to Supreme Court Justice Ruth Bader Ginsburg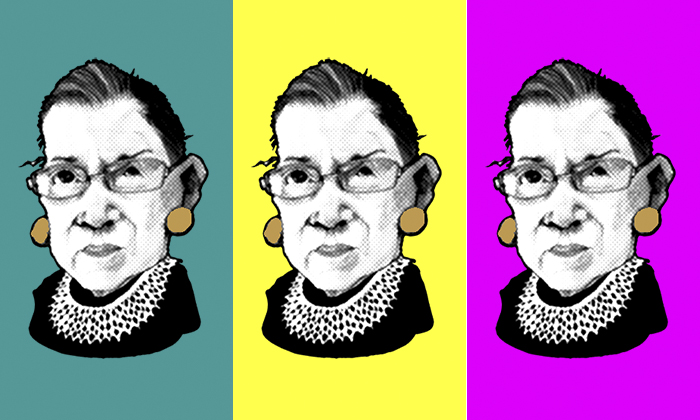 The women who have devoted much of their lives to fighting for equality for all humans are, in particular, mourning the loss of Supreme Court Justice Ruth Bader Ginsburg. Below, they pay their respects via Twitter to the woman who successfully fought to make discrimination on the basis of sex illegal, who made it her life's work, literally until her dying day, to protect U.S. citizens from hate.
We each can honor Ruth Bader Ginsburg by asking ourselves, "What would Ruth do?" Using this as a guide in our own lives will keep her with us.

We can also honor what she said so recently: "My most fervent wish is that I will not be replaced until a new president is installed." pic.twitter.com/LYG8dzTLlC

— Gloria Steinem (@GloriaSteinem) September 19, 2020
"Women belong in all places where decisions are being made. It shouldn't be that women are the exception." Ruth Bader Ginsburg For 27 years Justice Ginsburg was our voice for equality of women on the @Scotus She was the judicial heroine of our time. My heart is broken .

— Cecile Richards (@CecileRichards) September 19, 2020
When a giant passes away there are so many reasons to grieve. RBG held on for so long, and I know it wasn't just for her family – she held on for the world. Rest in Power.

It's on all of us to save this place. This country and this world. Let's fight y'all. And let's win.

— fund the us postal service – defund the police (@OsopePatrisse) September 19, 2020
The great Zora Neale Hurston said, "There are years that ask questions and years that answer."

This year is profound in that it is asking AND answering.

As we remember the wonder that was #RuthBaderGinsburg, let us bend more toward justice with the moral arc of the universe. pic.twitter.com/EZLmbcjNp9

— Be A King (@BerniceKing) September 19, 2020
We lost an incredible fighter today. So heartbroken. Rise in power, RBG. You fought so hard for us. We gon fight for you too. #2020 pic.twitter.com/NwHgtBKs1F

— Hillary Clinton (@HillaryClinton) September 19, 2020
While many of us see her as one of the last true warriors, to her family she was a mother and a grandmother. Let's not forget in our angst the mourning of the people who loved her.

— Alicia Garza (@aliciagarza) September 19, 2020
Justice Ginsburg paved the way for so many women, including me. There will never be another like her. Thank you RBG.

— Kimberlé Crenshaw (@sandylocks) September 18, 2020
One of the greatest Americans in history has passed away. Rest In Peace, Justice Ruth Bader Ginsburg! pic.twitter.com/3BAvpUEVkW

— E. Jean Carroll (@ejeancarroll) September 18, 2020
Rest in power to a feminist icon and American hero! Thank you Ruth Bader Ginsburg for your service, for working well BEYOND retirement until the very end because our country needed you. Thank you. Thank you. Thank you. https://t.co/cQgTwuafVJ

— Janet Mock (@janetmock) September 18, 2020
— Malala (@Malala) September 19, 2020
This piece will be periodically updated as more Tweets are published.