Boss Betty✊: Buy-bye, Gov – Nasdaq's win for women – News o' the week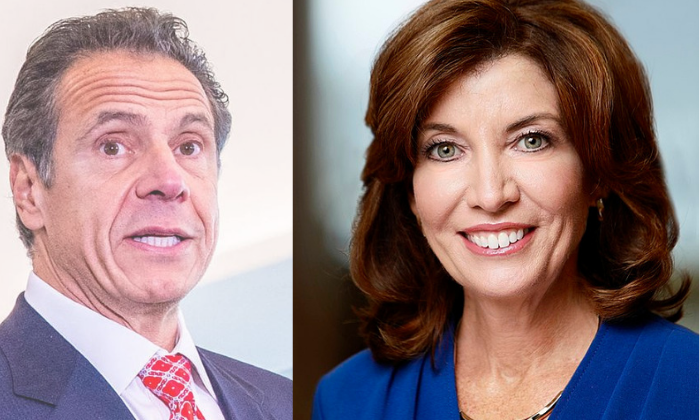 "No one will ever describe my administration as a toxic work environment"
So says New York Governor-to-Be Kathy Hochul, and so we hope. Because pretty much everything we want to say about Gov. Andrew Cuomo's resignation after an investigation found that he sexually harassed 11 women has been said, we figured we'd just give you a guide to the useful news that's already out there:
New York politics has a harassment problem. Can a woman governor fix it? In two weeks, New York will get its first woman governor, current Lt. Gov. Kathy Hochul. New York will also become the first state in U.S. history with women in both the governor and lieutenant governor roles. But on their own, these milestones certainly will not be enough to conquer the sexism pervasive in the state's politics. "If you look at the past 15 years and look at leaders who had to resign for financial or sexual misconduct, or who are currently in prison … you can tell we have a much larger issue than in other states," one expert on New York politics told the Washington Post.
Time's Up Chair Roberta Kaplan, who aided Cuomo, resigned, as did the governor's top aide, Melissa DeRosa. Kaplan, a prominent progressive lawyer, resigned from the organization founded to fight sexual abuse and promote gender equality following public revelations about her involvement in an effort to discredit one of Cuomo's accusers. Kaplan also represented DeRosa, who has been characterized as Cuomo's "enforcer" and "enabler," in the attorney general inquiry into the harassment allegations. DeRosa announced her resignation Sunday.
These key quotes from Cuomo's resignation speech show that he still needs to take responsibility for his actions. "In my mind, I have never crossed the line with anyone, but I didn't realize the extent to which the line has been redrawn," said Cuomo, which is a very weird, very hard-to-believe thing for someone who purported to be a big proponent of the #MeToo movement more than three years ago to say. "I'm a fighter and my instinct is to fight through this controversy because I truly believe it is politically motivated" = more sidestepping of responsibility.
Why some New York state lawmakers are still calling for Cuomo's impeachment. A State Assembly judiciary committee is convening next week to figure out next steps — if there are any — in the impeachment investigation into Cuomo. If the probe proceeds and the outgoing governor is eventually impeached, he would be prevented from running for statewide office again. "Resigning doesn't mean that he just gets to avoid accountability for what he did," Democratic Assembly Member Yuh-Line Niou told The 19th. "I think that, especially as a public servant, you have to be held responsible."
Explainer: New York Governor Andrew Cuomo's legal woes are far from over. Regardless of whether he is impeached, Cuomo is likely to face a bevy of civil suits and criminal investigations in the coming months. So far, prosecutors in five counties have requested evidence from the report that led to his resignation. One of Cuomo's accusers has already filed a complaint with police. "Given the variety of criminal probes, the divergent issues, and various jurisdictions, it's impossible to say with certainty" whether he will be charged, a lawyer who focuses on political investigations told Reuters.
Late night comedy weighs in on the resignation. Because we all need some levity: "It's gonna be tough for Cuomo. With a track record like this, his only future is either president or Supreme Court justice," Jimmy Fallon joked. Also from Fallon: "I'm sorry, is this really a two-week-notice type of situation?" We concur — a lot can happen in two weeks and the almost-ex gov giving himself 14 days to exit smacks of trouble ahead for detractors, which is never a good thing for democracy.
---
The era of all-male boards is finally coming to an endish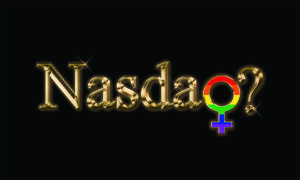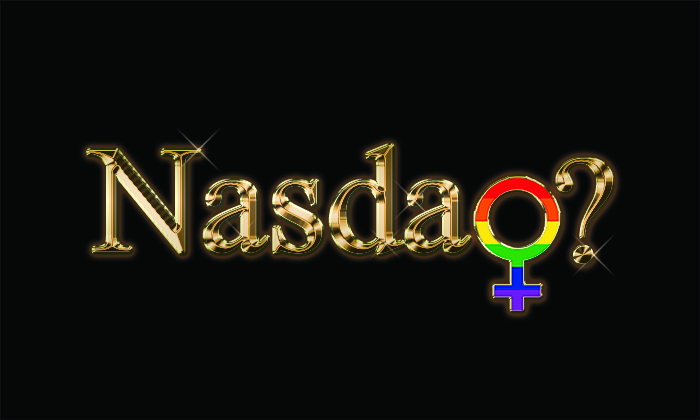 The Securities and Exchange Commission (SEC) finally got it together to approve Nasdaq's proposal that would require companies listed on its exchange to have at least one woman and one underrepresented minority and/or LGBTQ person on their boards. Well, "require" might be a bit of a stretch, actually. It's more like companies that don't meet those conditions have to explain why, which doesn't seem like much of a penalty.
We asked workplace gender expert Meesha Rosa, who is VP of Corporate Board Services at the global nonprofit Catalyst, whether Nasdaq's new rules were in fact too flexible. "It sets the stage for conversations and it also sets the stage for having baseline metrics, which investors and shareholders are asking for," Rosa said, adding that the Nasdaq rules also lay out a practical and logistical framework for other entities looking to enact similar measures. She also pointed out that Nasdaq's requirement that companies disclose their diversity numbers publicly will likely lead to fewer all-white, all-male, all-straight boards.
One of our favorite moments during the chat was her response to the typical push back from companies on diversity requirements, including an insistence on proving related ROI. "There's never been a business case for an all-male board. Why do we have to continually demonstrate that there's value to having diverse perspectives in the room?" Accurate. 💪,
---
Other news to note 📝
A step forward for federal paid leave (but, oh, so many steps to go!). Way back a hundred million years ago in June, we wrote about how we were sweating the proposed infrastructure legislation. Well, guess what: We're sweating again 😰. The Senate just approved a $3.5 trillion budget blueprint that could result in federal paid family leave and free pre-K education, in addition to a slew of other enhancements to our paltry social safety net. Next up, House approval, and then both chambers will begin fleshing out the details (yes, where the devil is 👿). Meanwhile, VP Kamala Harris is bringing top CEOs together to discuss affordable child care, one of the major components of the proposal. [NYT]
A sexual assault allegation at Chinese tech giant Alibaba spurs conversations about "forced drinking." An employee at Alibaba, an ecommerce behemoth often compared to Amazon, accused her supervisor of pressuring her to drink excessively at a client event and then assaulting her in a hotel room. In her 11-page account of the alleged incident, which quickly went viral in China, the unnamed employee also accused other Alibaba managers of mishandling the matter when she reported it in late July. Her description of being pressured to drink until inebriated at a work function resonated with employees across the country, and Alibaba CEO Daniel Zhang said the company was "staunchly opposed" to the "ugly forced drinking culture" referenced in her account. [WSJ]
The  group of women suing Goldman Sachs for gender bias are asking for the judge's ruling ahead of trial. The plaintiffs say the proof that the investment bank discriminated against women in its pay and promotions decisions was so "overwhelming" that the judge should rule in their favor now. "The data provided by Goldman show unequivocally that women do worse in performance reviews, are paid less and are promoted less often than men with the same relevant characteristics," the filing reads. Interestingly, Goldman also asked for summary judgement, saying that its own statistical analysis showed there was no gender bias involved. [Bloomberg]
---
And, in closing, a quote to think on
"We've made progress. The conversation has changed. And #MeToo did that."

– Lawyer Anita Hill, whose testimony against then-Supreme Court nominee Clarence Thomas brought workplace sexual harassment into public view, reacting to Cuomo's resignation