Boss Betty Brief: McD's AKA McDon't, female judge's 'succubustic' opinion, walkout at Pinterest & more
A roundup by industry of the week's biggest female-focused news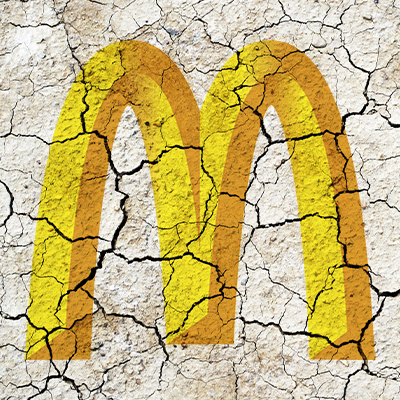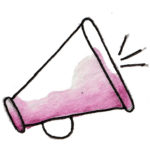 ADVERTISING & MEDIA: "When Becky Yells at You" is a must-read excerpt from Shayla Lawson's new book that focuses on her experience as a Black woman working alongside white women at an ad agency [NYM]. The advertising industry must "be the change that it claims it wants to see in fleeting moments of civil unrest," says Tiana Goston of Hyundai agency Innocean. "It is a fact that Black women are more likely than other groups to go unnoticed or unheard systemically across the board," she said [Ad Age]. ViacomCBS's Shari Redstone is now officially 100-percent running the family empire following the death of Sumner Redstone earlier this week [Bloomberg].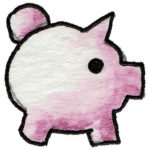 FINANCE:

Image at right presented without comment (purposefully not naming the publication or author because hey, we don't know the whole story, but🤔🤔🤔). ANYWAY. Lenox Park, an investment technology firm, developed what they hope will become the "FICO Score" for grading asset managers on their diversity efforts [Institutional Investors]. Former Fed chair Janet Yellen is an advisor to the Biden-Harris campaign [Bloomberg].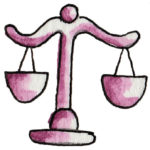 LAW: A California lawyer who called a woman judge's opinion "succubustic," as in possessing the traits of a mythical female demon that steals men's souls through sex, is citing his First Amendment rights in fighting disciplinary charges that say his language "manifested gender bias" [ABA Journal]. DLA Piper partner looks to become first-ever "Second Gentleman." In an appearance Friday, presumptive Democratic VP pick Kamala Harris said of her husband, Doug Emhoff, "I married a man who is so supportive and encouraging of women, period" [Law360]. The married former Jones Day associates suing the company over its parental leave policy claim that Jones Day is "in full retreat" as the Big Law firm pivots from its original line of defense, which claimed that its leave policy allowing new mothers eight more weeks off than fathers was gender-neutral, to saying that it complies with workplace bias laws [Bloomberg]. General Counsel is increasingly being relied upon to deliver on inequality and diversity initiatives, according to Iron Mountain GC Deborah Marson [Corporate Counsel]. Also re: diversity in the industry, "One issue legal recruiters see with in-house job descriptions is listing too many requirements. The way white men look at those requirements often differs from how women and people of color look at the requirements. White men may see something that they can learn or see a particular requirement as something that is nice to have for the job" [Corporate Counsel].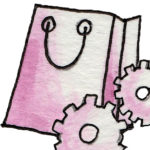 MANUFACTURING & RETAIL: McD's is really living up to its pejorative moniker McDon't these days — the company is now suing its fired CEO, Steve Easterbrook, to recover his $40 million severance package after allegedly discovering evidence that he lied about several sexual relationships with subordinates. Over the past five years, scores of women have accused the burger chain of allowing rampant sexual harassment in the workplace [WSJ & the Nation]. Jennifer Hyman's Rent the Runway is shutting all of its retail stores [Chain Store Age]. A former SoulCycle executive filed a pregnancy discrimination suit against the stationary biking behemoth alleging that she was demoted after disclosing her pregnancy and then laid off once she gave birth. Last November, the company's CEO Melanie Whelan stepped down amid a rough revenue ride stemming in part from customer backlash over a Trump fundraiser hosted by SoulCycle majority owner Stephen Ross [Forbes].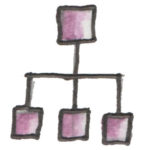 TECH & ENGINEERING: Ousted Pinterest COO Francoise Brougher filed a gender discrimination suit against the image sharing company, saying that female execs there "are marginalized, excluded, and silenced" [Boss Betty]. Pinterest employees are staging a walkout Friday in support of Brougher and Ifeoma Ozoma and Aerica Shimizu Banks, the latter two who quit in May because of alleged racial and gender inequity at the company [Verge]. Digital payment processor Stripe poached GM's first-ever female CFO, Dhivya Suryadevara [Boss Betty]. Remember the Oracle pay bias suit? A Labor Department lawyer filed a complaint with a a federal investigative agency alleging that Secretary of Labor Eugene Scalia improperly interfered in the case and that she fears retaliation after saying the settlement sum offered was too low. Oracle, which is led by Safra Catz, reportedly has strong ties to the current administration and could face payment of hundreds of millions of dollars to female, African-American and Asian-American employees depending on the outcome of the litigation [NYT]. Theranos founder Elizabeth Holmes' fraud trial was delayed again, this time until March 2021, because of the coronavirus [Mercury News]. Silicon Valley sees Democratic VP pick (well, almost — the convention is next week) Sen. Kamala Harris as one of its own [WSJ]. The already depressingly low, low number of women leading big tech companies will be further diminished with the departure of BlackLine's Theresa Tucker from her CEO role. Tucker, who founded the accounting software company and took it public, will move into the role of executive chair [Forbes]. Cisco CFO Kelly Kramer announced her plans to retire after five years in the role. She will remain  in the position until a replacement is found and will participate in the recruiting process [CFO]. Airbnb's top executive in charge of safety and fraud prevention, Margaret Richardson, announced she is leaving the company the day after an investigation into the steep challenges house parties present to the company, which is expected to IPO later this month [The Information].
If there's no relevant news of note to share in a given sector, we skip it for the day. Did we miss something? Let us know at tips@bossbetty.com.