Ousted Pinterest COO files gender bias suit: Female execs 'are marginalized, excluded, and silenced'
Francoise Brougher alleges gender discrimination and retaliation in the lawsuit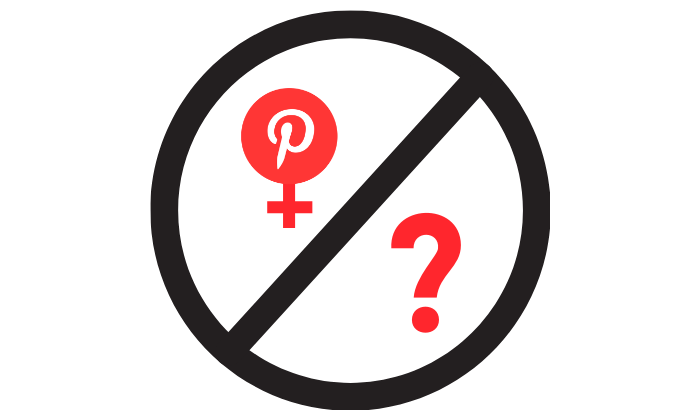 "Although 70 percent of Pinterest's users are women, the company is steered by men with little input from female executives. Pinterest's female executives, even at the highest levels, are marginalized, excluded, and silenced. I know because until my firing in April, I was Pinterest's chief operating officer," reads a Medium post by the company's former COO, Francoise Brougher.
Brougher, who previously held top-level executive positions at Square and Google, filed a gender discrimination lawsuit against her former employer on Tuesday, alleging that the image sharing company "brazenly fired its top female executive for pointing out gender bias within Pinterest's male-dominated leadership team."
In a post headlined, "The Pinterest Paradox: Cupcakes and Toxicity," Brougher describes a "hostile work environment" rife with discrimination and "misogyny." She says that she learned the structure of her compensation package was less favorable than that of her male peers when the company filed its IPO paperwork in March 2019, a year after she started work at Pinterest. "There is a reason that women do not negotiate as hard as men for higher pay. It is not because we are not good negotiators. As I would learn at Pinterest, it is because we get punished when we do," she writes.
The company is reviewing the legal complaint, a Pinterest spokesperson said in an email, adding that "there is an ongoing independent review regarding our culture, policies, and practices" and that the company is "committed to advancing our culture to ensure that Pinterest is a place where all of our employees feel included and supported."
The independent review referred to is the result of criticism from two female Black former Pinterest employees, Ifeoma Ozoma and Aerica Shimizu Banks, who publicly accused the company of fostering a racist and sexist workplace culture in June. "Stop using Black women creators as diversity clout while ensuring that equity is never actually within reach at the company," Ozoma tweeted on Thursday, which is Black Women's Equal Pay Day.
Sexism in Silicon Valley, where pay and power inequities are brought into sharp relief thanks to the overabundance — for some — of both, has been increasingly chronicled in recent years. The brotastic culture that flourished at unicorns like Uber and WeWork — and the subsequent pitfalls of allowing such behavior, including the attendant lawsuits — are well documented, but these cautionary tales seem to not have effected the changes one would hope.
The comments on Brougher's Medium post exhibit the frustration about the issues felt by both women and men in the tech industry. "This is so incredibly spot on based on what I experienced working at Pinterest," wrote one commenter; "as a female engineer I know exactly what you're talking about, and unfortunately I was pushed out of a company in a similar way a few years ago," said another; a third person said they hoped "this creates an internal review and reckoning just like Susan Fowler's blog post did for Uber."
Cindy Gallop, entrepreneur and former top advertising executive, thanked Brougher for the piece, saying, "every woman in every industry knows exactly what you're talking about … Well bloody done on helping to change all of this shit." VC Ashley Carroll, agreed, writing, "the world needs to hear these far-too-common accounts … This may have been one of the most impactful ways you could be an advocate for women."
Brougher concludes her piece with suggestions for how Silicon Valley and the wider corporate world can do better when it comes to gender equality, including putting an end to "grandiose statements without taking meaningful action," focusing on employee retention and holding the board of directors at companies accountable.
This piece was updated on Aug. 13 to include the previous accusations of a discriminatory workplace culture at Pinterest.