Pinterest's $22.5M settlement in gender bias suit isn't sitting well with everyone
"About as plain a case of disparate treatment and discrimination as you can come up with"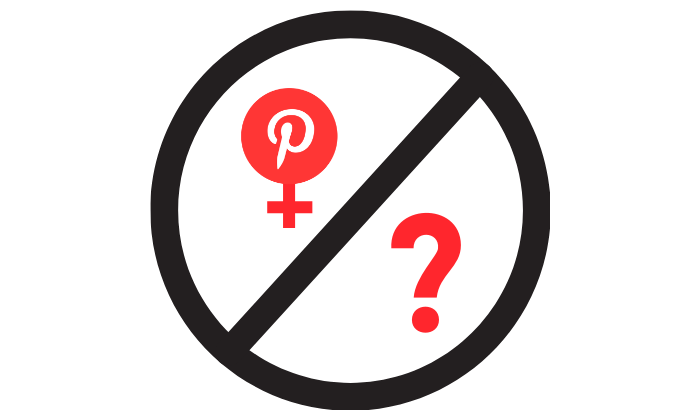 "Cupcakes and toxicity" was how former Pinterest chief operating officer Francoise Brougher summed up the virtual pinboard company's paradoxical culture when she filed a gender discrimination and retaliation suit against them in August.
Two months earlier, in June, former Pinterest employees Ifeoma Ozoma and Aerica Shimizu Banks, both of whom are Black women, publicly accused the company of fostering a racist and sexist workplace culture. Their claims generated a backlash against Pinterest — which, until then, had been considered one of the "nicest" members of the Silicon Valley tech cabal — and led executives to commission an outside investigation into its culture, the results of which were released Wednesday. Ozoma and Shimizu Banks's work publicizing Pinterest's workplace issues also helped inspire Brougher to come forward with her allegations of mistreatment, she told Fast Company.
On Monday, just four months after Brougher, who is white, filed her suit against Pinterest, the two parties announced they had reached a $22.5 million settlement, among the largest publicly known payouts ever made in such a case. Brougher will get $20 million, while $2.5 million will be jointly donated to "charitable organizations that support women and minorities in tech."
Meanwhile, six months after Ozoma and Shimizu Banks threw down the first red flags alerting the world to the rampant issues at Pinterest — leading to the investigation into its culture, a shareholder lawsuit, the appointment of two Black women to its board and Brougher's suit and successful settlement — they have nothing more to show for it than less than a year's worth of severance.
Speaking through direct messages on Twitter, Ozoma said she was feeling "pretty tapped out" by the events of this week, saying that "it's big news but also my life." The emotional, and sometimes financial, toll that being a whistleblower entails is well documented, and, in fact, the former ex-Pinterest employee (who also worked at Google and Facebook) has a forthcoming report about the protections that should be available to tech whistleblowers.
Ozoma referred Boss Betty to the comments she made in an interview with TechCrunch earlier in the week, in which she characterized the vastly different outcomes as "about as plain a case of disparate treatment and discrimination as you can come up with." Shimizu Banks told the publication that Pinterest's actions follow the "time-honored tradition in America where Black women come forward, blazing a trail, revealing injustice and white women coming in and reaping all the benefits of that." Both noted that they did not have the kind of financial resources Brougher did to mount a lawsuit against the company.
When asked about the discrepancy, Brougher said over email that she did not know the specifics of their settlement. "I have always supported Ifeoma and Aerica in their efforts to bring awareness to these issues and continue to support them," she said. "I believe all women who have experienced discrimination in the workplace deserve remedy."
A spokesperson for Pinterest would not comment on the specifics of the legal negotiations but noted that, in all such cases, elements including trial risks, distraction of litigation as well as the overall compensation packages of the parties involved are taken into consideration when determining settlement sums.
On Twitter, initial reactions to the news of Brougher's huge settlement were positive, but people quickly began weighing in on the injustice they felt was on display. "@FrancoiseBr if you're not giving at least, AT LEAST, a million each to @IfeomaOzoma
and @erikashimizu, you prove yourself to be as bad as the people you brought a suit against," tweeted Erica Baker, who is director of engineering at GitHub and a diversity and inclusion advocate.
"I. Am. Livid. Two Black women, @IfeomaOzoma and @erikashimizu, risk everything. They go public giving the COO the ability to then tell her story. Pinterest settles with COO for $22.5 million. And they got LESS THAN A YEAR'S SEVERANCE?," wrote Timnit Gebru, a now-former Google Artificial Intelligence researcher who says she was fired in early December because of an email she sent to co-workers about gender and racial discrimination at the search behemoth. Gebru said she sent the email after Google told her to retract an academic paper she had co-authored about the bias inherent in current AI technology, an area the company has staked much of its future on. On Thursday, several of her ex-colleagues sent a letter to CEO Sundar Pichai demanding that she be re-hired and promoted.
Only 3 percent of women in tech are Black, according to a report this year by the National Center for Women & Information Technology. In a tweet on Wednesday, Ozoma wrote, "There is no progress unless we apply a truly intersectional approach to these issues. Accountability for some does not equal trickle down equity for all."