Women in Advertising & Media: Pam Wasserstein sells NY Mag parent to Vox, WarnerMedia publishes workforce diversity data & more
All the female-powered news in advertising & media this week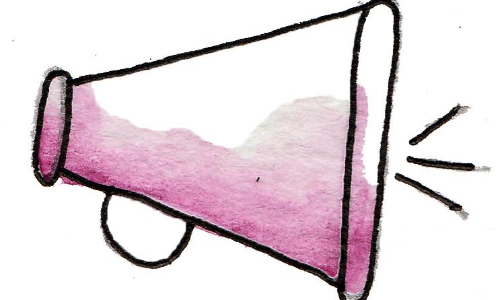 SHE'S GOT MOVES…in entertainment: Late-night programming at NBC Entertainment has a new EVP: Katie Hockmeyer, who has been with "The Tonight Show Starring Jimmy Fallon" since its inception five years ago [Variety]. Mayim Bialik will executive produce and star in a new Fox series, "Carla" [Variety]." Phoebe Waller-Bridge, creator of the beloved Amazon series "Fleabag," rocked the Emmys with awards for best comedy series, lead actress in a comedy series and writing for a comedy series #hotpriest [THR].
…news & culture: New York Media, led by Pam Wasserstein, sold to Vox Media this week. "No one had to do this," said Wasserstein, the CEO of New York Media, which owns New York Magazine. "It's a brilliant, in our view, opportunity, so that's why we leaned into it. It's not out of need. It's out of ambition" [NYT]. Stacey Wolf was named senior vice president for business affairs of CNN Worldwide [The Wrap]. Also at CNN, Bianna Golodryga was named senior global affairs analyst and will do some occasional anchoring [Variety]. Discovery's Denise Contis will be CNBC's new head of primetime programming [Deadline]. Food & Wine hired Khushbu Shah, a former senior food editor at Thrillist, as its new restaurant editor. Shah intends to use her new role to diversify the magazine's coverage: "I want it to be a real reflection of what the country actually looks like," she told the New York Times. "Food is undeniably intersectional. It's impossible — it's irresponsible — to deny it" [NYT]. BuzzFeed's Tasty hired Hannah Williams as executive producer; she replaces Ashley McCollum, the former general manager and vice president of the brand [AdWeek]. Bustle recruited more talent from Hearst, including Elle's Katherine Stoeffel as features director and Cosmopolitan's Christina Amoroso as executive editor [WWD].
…in the agency world: High-profile creative Vicki Maguire is leaving Grey London to be chief creative officer at Havas London [AdWeek].
…in-house: Fender of fancy guitar fame named Christina Stejskal its new VP of communications and PR [PR Week]. Paramount Pictures tapped ex-Apple exec Danielle De Palma as EVP of domestic marketing amid a department shake-up at the studio [THR]. BET Networks appointed Kimberly Paige as its new EVP, CMO as it rolls out its new streaming service [AdWeek]. Sony Pictures' Worldwide Partnerships group tapped Tine Hansen to be director of APAC Marketing Partnerships, overseeing partnerships in the Asia-Pacific region [Deadline]. Ex-Lyft exec Chelsea Harrison joined Hims & Hers, which achieved a $1 billion valuation earlier this year, to lead its communications team under CMO Melissa Waters [PRWeek].
STREAMING WARS: Women are at the forefront of the much ballyhooed streaming wars, with Netflix's Bela Bajaria, Channing Dungey, Cindy Holland, Lisa Nishimura and Melissa Cobb pushing the envelope on original content as Apple and Disney get into the game [Fortune]. NBCUniversal's Bonnie Hammer, who heads direct-to-consumer and digital enterprises for the company, says its new streaming service, Peacock, will be getting a huge marketing push during the next Olympics [THR].

EMMYS FOR THE EMMYS SPEECHES: Cuz it can't be said enough, Michelle Williams gave an awesome Emmys speech on Sunday 
: "[T]he next time a woman — and especially a woman of color, because she stands to make 52 cents on the dollar compared to her white, male counterpart — tells you what she needs in order to do her job, listen to her. Believe her. Because one day she might stand in front of you and say thank you for allowing her to succeed because of her workplace environment and not in spite of it." As you may recall, the actor was paid less than $1,000 in per diem fees for reshooting scenes for "All the Money in the World" with Mark Wahlberg while he made $1.5 million, in addition to the per diem pittance. Wahlberg later donated the money to #TimesUp [NYT]. Meanwhile, Patricia Arquette — whose trans sister died in 2016 — used her time on the Emmys stage to advocate for the rights of trans people, saying that we need to "change the world so that trans people are not persecuted … And give them jobs—they're human beings." More than three-quarters of trans workers have claimed some form of workplace discrimination, data shows [Fast Company]. ACLU staff attorney Chase Strangio was the lucky date of LGBTQ advocate and "Orange is the New Black" actor Laverne Cox at the 

Emmys on Sunday. Cox's custom rainbow-colored clutch had "Oct. 8, Title VII Supreme Court" written on it in reference to three upcoming Supreme Court cases examining whether Title VII of the Civil Rights Act — which prohibits workplace discrimination on the basis of sex, race, color, national origin and religion — applies to LGBT individuals. Cox and Strangio took the opportunity to discuss the importance of the cases on the red carpet. "Everyone should be aware that the administration is asking the Supreme Court to make it legal to fire workers just because they're LGBTQ," Strangio said [ABA Journal].

WORDS WORTH HEARING: Whistleblower Erin Johnson, whose high-profile discrimination lawsuit against J. Walter Thompson and its then-CEO Gustavo Martinez resulted in the ouster of Martinez, discusses sexual harassment and figuring out who your real friends are [Ad Age]. Check out this animated retelling of the moment that changed the career trajectory of Carol Williams, the first woman and first African-American creative director and VP at Leo Burnett [Ad Age].
CALIFORNIA FTW: Endeavor Group Holdings, led by notorious talent agent Ari Emanuel, nominated ex-Etsy CFO Kristina Salen to its board, marking its first female director. This puts Endeavor — parent company of Hollywood's biggest talent agency, William Morris Endeavor (WME) — in compliance with a California law mandating female representation on the boards of public companies headquartered in the state. However, on Thursday Endeavor announced that it was shelving its IPO plans indefinitely [Boss Betty].
REST in INTERVIEWING PROWESS: Cokie Roberts, 75, died Tuesday due to complications from breast cancer. Roberts was a pioneer for female journalists and spent decades at NPR and ABC News as a political reporter and analyst. "She was a trailblazing figure; a role model to young women at a time when the profession was still dominated by men," read a statement from Barack and Michelle Obama [Politico].
DIVERSITY UNIVERSITY: WarnerMedia published workforce diversity and inclusion data showing a 53-47 percent male-female ratio in the U.S. and 54-46 globally. The report says the breakdown is fairly consistent at all levels, with women holding 43 percent of vice president titles and making up more than 50 percent of new hires and promotions. However, on the content side, women held only 23 percent of jobs behind the camera in scripted television and 24 percent in film. The report only looked at the racial make-up of its U.S. workforce — not broken down by gender — and found that 61 percent of all jobs were held by white people and 80 percent of titles at the vice-president-and-above level were held by white employees. Thirteen percent of WarnerMedia employees are black, 11 percent are Latinx and 11 percent are Asian [THR]. BBC Studios also published new data on the gender gap showing signs of progress but a very long road ahead: The mean gender pay gap is at 17.6 percent for this year versus 19.6 percent last year. In short, the gap between what men are women earn at BBC Studios remains in the double digits [Variety]. Hundreds of film and TV writers, Samantha Bee and Amy Schumer among them, signed a petition urging New York Gov. Andrew Cuomo to sign a tax credit bill that would incentivize productions to hire women and people of color to write and direct in the state. Seems like a win-win proposition [Deadline]. This is one of those headlines that speaks for itself: "17,000 data points from 50 top brands proves that diversity in ads is good for their bottom lines." Pretty sure we can comfortably extrapolate from that that diversity across the board — in hiring, IN LISTS, in everything! — is good for the bottom line [Fast Company].
LIST BIAS? Adweek published an inaugural "Fastest Growing Agencies" list. Since it's brand new, maybe it won't be bogged down by the same old dated methodology that preferences firms founded and run by humans of the (mostly white) male variety? Well, hmn, the first five seem to be led by men —

that trend doesn't continue throughout the whole list, which we will have to look at in full later [Adweek].
ANOTHER CHARLIE ROSE SUIT: A makeup artist who worked for Charlie Rose for more than two decades, Gina Riggi, is suing the television personality for sexual harassment, alleging that Rose created a toxic work environment for women. The suit calls the Bloomberg studio where his shows were filmed "a sexual hunting ground" for the anchor [USA Today].

WE'RE CRYING/LAUGHING: "Today, I'm gonna be doing an epic workout for one of the biggest problem areas all women have, the wage gap," said Lilly Singh, kicking off a spoof workout class focused on the wage gap on her late-night comedy show. "I'm gonna take you through my favorite moves to decrease that gap and get those thick, desirable wages." Singh ended the segment with a call to try some other workouts, including, "Cat Call Cardio Burn," "PMS Punching Bag" and "Abortion Rights Ab Attack." Worth. The. Watch [YouTube, h/t THR].

BOOO: Survey says: Data produced by She Runs It and management consulting firm Diversity Best Practices shows that the percentage of women in executive roles in advertising, media and tech companies declined slightly from 30 percent last year to 29 percent this year. A small decrease, but certainly unwelcome nonetheless [Ad Age]. Marie Claire UK is closing up shop 31 years after it put out its first edition [Independent]. The Equal Employment Opportunity Commission announced that several companies using Facebook's ad targeting tools had violated federal law by excluding women and older users from seeing their job posts [AdWeek].