Boss Betty Brief: 5 law firms make Working Mother's list of 100 best companies, EEOC cracks down on discriminatory Facebook ads & more
A roundup of the biggest female-powered news across major industries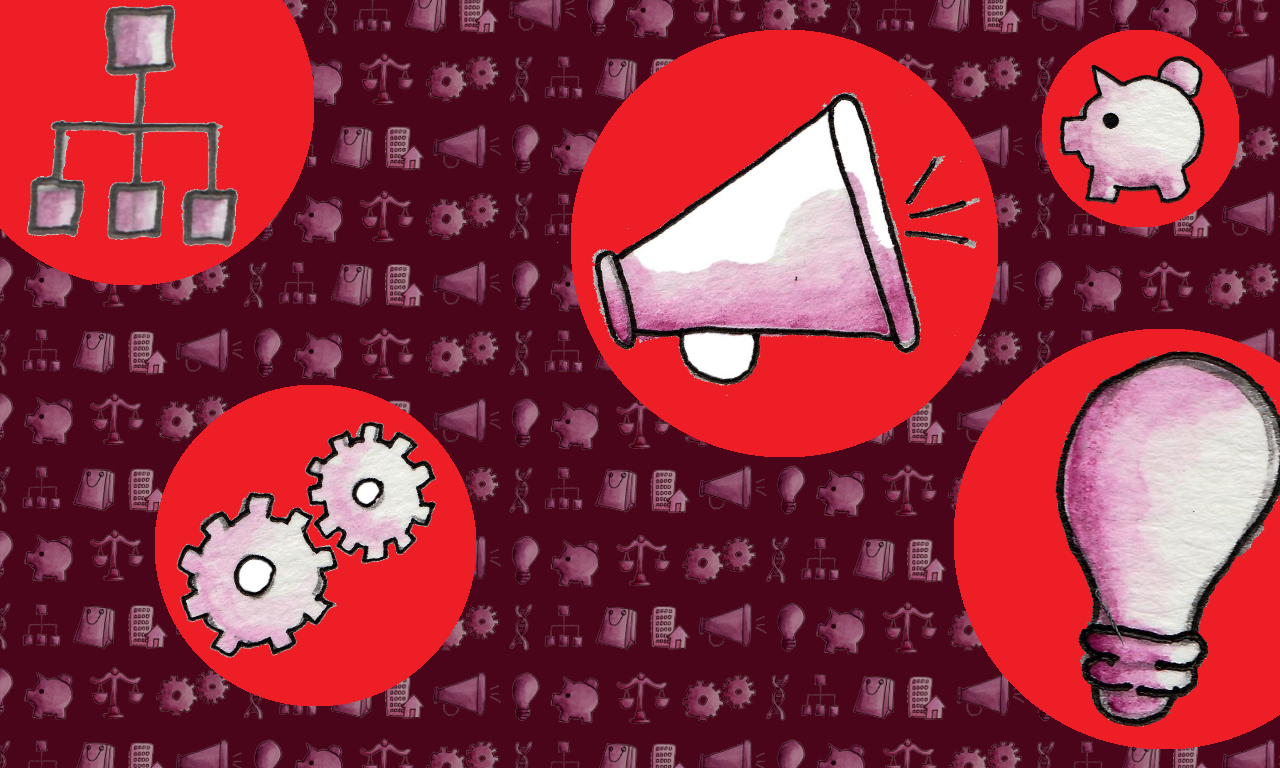 Here's the BB breakdown of the biggest female-focused news by industry. Have news to share? Email us at tips@bossbetty.com.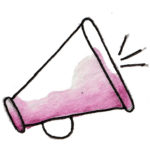 ADVERTISING & MEDIA: Survey says: Data produced by She Runs It and management consulting firm Diversity Best Practices shows that the percentage of women in executive roles in advertising, media and tech companies declined slightly from 30 percent last year to 29 percent this year. A small decrease, but certainly unwelcome nonetheless [Ad Age]. High-profile creative Vicki Maguire is leaving Grey London to be chief creative officer at Havas London [AdWeek]. Multi-hyphenate Elizabeth Banks discusses her upcoming "Charlie's Angels" reboot and being a female director [THR]. The Equal Employment Opportunity Commission announced that several companies using Facebook's ad targeting tools had violated federal law by excluding women and older users from seeing their job posts [AdWeek]. New York Media, led by Pam Wasserstein, sold to Vox Media this week. "No one had to do this," said Wasserstein, the CEO of New York Media, which owns New York Magazine. "It's a brilliant, in our view, opportunity, so that's why we leaned into it. It's not out of need. It's out of ambition" [NYT]. Ex-Lyft exec Chelsea Harrison joined Hims & Hers, which achieved a $1 billion valuation earlier this year, to lead its communications team under CMO Melissa Waters [PRWeek]. Bustle recruited more talent from Hearst, including Elle's Katherine Stoeffel as features director and Cosmopolitan's Christina Amoroso as executive editor [WWD]. BuzzFeed's Tasty hired Hannah Williams as executive producer; she replaces Ashley McCollum, the former general manager and vice president of the brand [AdWeek]. WarnerMedia published workforce diversity and inclusion data showing a 53-47 percent male-female ratio in the U.S. and 54-46 globally. The report says the breakdown is fairly consistent at all levels, with women holding 43 percent of vice president titles and making up more than 50 percent of new hires and promotions. However, on the content side, women held only 23 percent of jobs behind the camera in scripted television and 24 percent in film. The report only looked at the racial make-up of its U.S. workforce — not broken down by gender — and found that 61 percent of all jobs were held by white people and 80 percent of titles at the vice-president-and-above level were held by white employees. Thirteen percent of WarnerMedia employees are black, 11 percent are Latinx and 11 percent are Asian [THR]. BBC Studios also published new data on the gender gap showing signs of progress but a very long road ahead: The mean gender pay gap is at 17.6 percent for this year versus 19.6 percent last year. In short, the gap between what men are women earn at BBC Studios remains in the double digits [Variety].
ENERGY: Puma Energy's Emma Fitzgerald and Petrobras' Andrea Marques de Almeida both landed on the international edition of Fortune's "Most Powerful Women" list. Fitzgerald previously enjoyed a two-decade career at Royal Dutch Shell, while de Almeida spent 25 years at the mining corporation Vale SA as a finance exec [Fortune]. This week's Solar Power International conference in Salt Lake City featured a number of panels and events centered around diversity and inclusion [Solar Industry].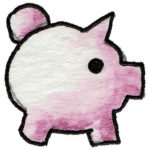 FINANCE: Earlier this year, there was some chatter that Wells Fargo might replace its ousted CEO Tim Sloan with a woman, which would be a first for a U.S. big four bank. Several months later, no progress seems to have been made in the pursuit of a female contender — Bank of America's Cathy Bessant had been in the running — and it seems likely that interim CEO Allen Parker will take the reins permanently [DealBreaker]. Citibank CEO Michael Corbat wrote a (beneficial to the bank) piece outlining his thoughts on the gender pay gap in banking. As you may recall, Citi published its unadjusted pay gap numbers this year, revealing that the financial institution's median pay for women globally was 71 percent of the median for men [American Banker]. Michael Bloomberg, former New York city mayor and founder/owner/CEO of Bloomberg L.P., won an appeal to be removed from a $20 million sexual harassment suit filed against him and his eponymous financial data firm by an employee who alleged the company created a hostile work environment and that she was raped and sexually harassed by a now-former executive at the firm. The lawsuit against Bloomberg L.P. and Nicholas Ferris, the executive in question, will continue [Law360]. Economist Kristalina Georgieva — the No. 2 official at the World Bank — was formally appointed managing director of the IMF. She'll succeed Christine Lagarde on Oct. 1 [WSJ]. Barclays appointed Dawn Fitzpatrick, who is the chief investment officer at Soros Fund Management, to its board [Bloomberg]. Citi named Val Smith to the newly created role of sustainability chief [Bloomberg]. Karyn Williams, Two Sigma's former client solutions chief, launched Hightree Advisors, an institutional consulting business. "There is this shrinking world of independent voices," she told Institutional Investor this week. "A lot of consultants have moved into asset management-like businesses, into OCIO, or turned the businesses over and sold them. One of the most important things about us at Hightree is unconflicted expertise" [II]. The European Central Bank lost the only woman on its 25-member governing council with the resignation of Germany's representative, Sabine Lautenschläger [FT].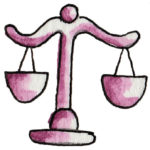 LAW: Five law firms made this year's Working Mother list of 100 best companies based on survey answers regarding leave policies, benefits, childcare, workforce representation, flexibility policies and more: Arnold & Porter Kaye Scholer; Dechert; Finnegan, Henderson, Farabow, Garrett & Dunner; Katten Muchin Rosenman; and Pillsbury Winthrop Shaw Pittman [ABA Journal]. Curious about how prospective female lateral hires feel about law firms that have been sued for sex discrimination (paging Jones Day, Morrison & Foerster , Winston & Strawn and oh so many others…)? Apparently it's not a total no-go, but it certainly raises serious questions, recruiters say. "Firms need to speak directly to the potential fears a candidate could have if there's an allegation out there," Michelle Fivel, a partner at legal recruiting firm Major Lindsey & Africa, told Law360. The way firms respond to these suits — whether they attack the plaintiffs personally, for instance — is also a major factor in how much impact these suits have on prospective hires [Law360]. Three female attorneys won MacArthur Genius grants ($625,000!): sujatha baliga, head of the National Restorative Justice Project; Danielle Citron, a law professor at Boston University Law School whose work focuses on privacy rights and cyberspace hate crimes; and Lisa Daugaard, executive director of Seattle's Public Defender Association [ABA Journal]. American Lawyer's Global 100 list is out, with Kirkland & Ellis landing at No. 1 on the list, which ranks firms by gross revenue [American Lawyer]. Also in Kirkland & Ellis news, it, like many law firms, has cultivated a #MeToo practice, but with a very specific angle — its expertise is in helping private equity companies manage harassment claims, whistleblower clauses and related issues [American Lawyer]. Jenner & Block named Katya Jestin co-managing partner of the firm, effective January 2020 [Bloomberg Law]. Liberty Media announced that longtime Baker Botts partner Renee Wilm would be its new chief legal officer [Corporate Counsel].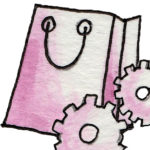 MANUFACTURING & RETAIL: Sephora exec Mary Beth Laughton joined Gap Inc. as president and CEO of its Athleta brand [Chain Store Age]. The GM strike bangs on, but the company — led by CEO Mary Barra — has put a new offer on the table: opening a new plant near where the Lordstown factory ceased operations earlier this year. However, the new plant would make batteries and, according to sources, pay around $17 an hour, far below the $31 hourly wage many former Lordstown assembly workers earned [NYT]. In other GM news, the company restored health insurance to striking workers [NYT]. Children's clothing retailer Primary, founded by Christina Carbonell and Galyn Bernard, just raised $20 million to expand its executive team, build a board of directors (which will include Frances Frei, the Harvard Business School prof and professional culture-fixer) and experiment with pop-up stores. Primary sells gender-neutral apparel without logos or text [Cheddar]. Burberry Group appointed former BET Networks CEO Debra Lee to its board [Fashion United]. Best Buy's CEO Corie Barry talked investors through the company's growth plans Wednesday, which includes hitting $50 billion in revenue by FY2025 [CNBC]. Mattel launched a line of gender-inclusive dolls [Time]. Pier 1's interim CEO Cheryl Bachelder announced that the retailer would close 70 stores in the fiscal year as the company posted widening losses during its Q2 earning call on Wednesday [RetailDive]. New Rite Aid CEO Heyward Donigan said that, despite declining revenue, the chain's adjusted earnings exceeded its expectations, thanks in large part to successful cost-cutting initiatives [RetailDive].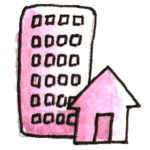 REAL ESTATE: Compass COO Maëlle Gavet is out. In an email sent to employees this week, Compass CEO Robert Reffkin said her exit was a "mutual decision" [TRD]. The Commercial Real Estate Women Network's annual convention kicked off in Orlando this week. One topic that is unlikely to be formally raised? #MeToo. For the past two years, CREW has reportedly had an internal policy of not commenting on #MeToo. CREW president Wendy Mann said that the organization concentrates on systemic issues and that the incidents of workplace harassment that led to the rise of the #MeToo movement did not fit that classification

[BisNow].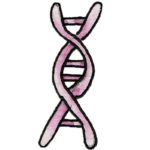 SCIENCE & HEALTHCARE: Pay gaps in healthcare continue to make headlines this month: Data published by the journal Pediatrics showed that female pediatricians earn just 76 percent of what their male peers do. And the EEOC just sued a Kansas City nursing home for allegedly paying a female licensed practical nurse (LPN) less than two males LPNs performing the same duties — a reminder that the pay gap exists and persist not just among physicians but for other workers in the industry as well [National Law Review]. GlaxoSmithKline CEO Emma Walmsley announced that the pharmaceutical maker is building a $120 million biologics plant in Pennsylvania. "These investments will support and accelerate the transformation of our pipeline to deliver the next generation of medicines and vaccines for patients who need them," Walmsley said [FiercePharma].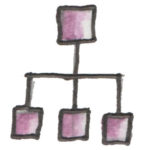 TECH & ENGINEERING: AnitaB.org released the results of its annual "Top Companies for Women Technologists" program, which looks at the gender make-up of the technical workforce. This year the report looked at 76 companies ranging from Airbnb to Accenture with a combined total of 572,000 tech professionals. The analysis showed that for the first time, women made up an average of 29.8 percent of the workforce at the entry level. This is good news since research shows that minority representation of 30 percent at a firm is a tipping point when it comes to meaningful culture change. However, representation remained flat at other levels and women continue to leave jobs voluntarily at higher rates than men [Fast Company]. The board of IBM, led by its chair, CEO and president Ginni Rometty, elected the retired chairman and CEO of the Vanguard Group, Frederick William McNabb III, as a director, effective Oct. 29, 2019 [SEC]. Facebook's Chief Operating Officer Sheryl Sandberg may testify before the House Financial Services Committee next month about the social network's plans for Libra, its already infamous cryptocurrency [Bloomberg]. Mandy Ginsberg's Match Group, which just appointed a new director to its board, is making headlines this week with an FTC suit alleging the dating site conglomerate allowed fake messages to be sent to consumers to encourage subscriptions. And a former Tinder exec told a California judge that she was tricked into agreeing to a dispute resolution program and therefore should not be compelled to enter arbitration in her case claiming she was fired for alleging Match Group's ex-CEO Gregory Blatt sexually assaulted her [Law360].
If there's no relevant news of note to share in a given sector, we skip it for the day. Did we miss something? Let us know at tips@bossbetty.com.