Boss Betty Brief: An unwelcome surprise for The Wing, RIP sportswear pioneer Gert Boyle & more
A roundup of the biggest female-powered news across major industries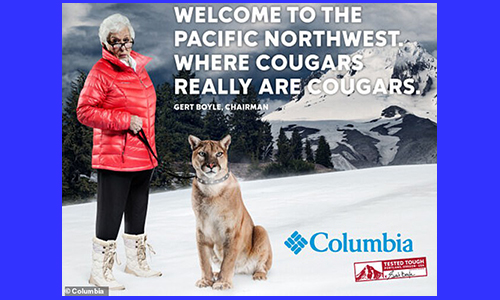 GENERAL ASSEMBLY: The trend of splitting the CEO and chair of the board roles really makes sense to us — one is tasked with running the nitty-gritty of day-to-day business and one with overseeing management.  That's a separation of powers you want to maintain. What really does not make sense is waiting until a crisis hits to do so, which seems to be the tendency. Currently, about 53 percent of S&P 500 companies have split the role, up from 35 percent in 2009. Many of them have done so only after running afoul of the law and/or the court of public opinion. As the importance of good corporate governance as it relates to promoting and maintaining a fair and ethical company culture becomes increasingly clear, we're wondering why more companies don't just step up and make the switch before they're forced to, proving to both their employees and shareholders that their interests really do matter? [WSJ]
Here's the BB breakdown of the biggest female-focused news by industry. Have news to share? Email us at tips@bossbetty.com.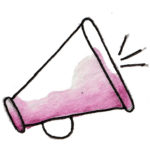 ADVERTISING & MEDIA: Former Elle columnist E. Jean Carroll, who alleged that President Trump raped her in a Bergdorf Goodman dressing room in the '90s, filed a defamation lawsuit against him. "I am filing this on behalf of every woman who has ever been harassed, assaulted, silenced, or spoken up only to be shamed, fired, ridiculed and belittled," Carroll said in a statement Monday. Trump accused her of making up the story to drive sales of her memoir [WaPo]. Did you know that BBDO partnered with Monica Lewinsky on her anti-bullying campaigns? The work started in 2017, netting the agency a commercial Emmy nomination that year, and has continued since, most recently with a powerful interactive campaign that launched just recently [AdWeek]. Apple TV+ debuted the first three episodes of "The Morning Show" to very milquetoast reviews (maybe that's generous?), though performances by stars Jennifer Aniston, Reese Witherspoon and Steve Carell were generally lauded. The show is loosely based on the incidents surrounding Matt Lauer's ousting from NBC's "Today" show for alleged sexual misconduct, with Carell in the Lauer-ish role, Aniston as his co-host and Witherspoon as his replacement. An episode even features the rumored desk button that allegedly automatically closed and locked Lauer's office door. Sure, the show isn't great (so far) by any stretch, but the content for anyone in media — or really, anyone — is timely and treated with a decent amount of complexity, which is a heavy vote in its favor. It will be interesting to see if "The Morning Show" maintains the competitive but not catty or backstab-y relationship between Aniston and Witherspoon, which breaks with harmful stereotypes, and how much of the Lauer character's "side" of things we continue to hear and how that's presented to us [THR]. Vice Media's $400 million deal to acquire Refinery29 is finalized. "You've undoubtedly all been thinking a lot about the trajectory of the media industry over the last year, as well as our companies and your careers … We are on a mission, in a sea of formulaic media, to remain genuinely authentic," Vice Media Group CEO Nancy Dubuc wrote to staff on Monday. Dubuc also outlined the post-merger expanded executive team [The Wrap].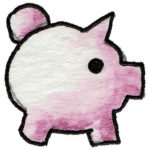 FINANCE: Ad for Fisher Investments: "You heard their stories, now hear ours." So reads the big headline in a full-page ad for the firm that ran in the Wall Street Journal featuring seven female employees who were asked to participate, e.g. clean up their male boss' big mess. Ken Fisher's fund has lost nearly $3.9 billion in investments since his sexist remarks at a financial conference last month and is trying to staunch the outflow with this campaign as well as with a website about women at Fisher Investments, which touts stats including that females make up 60 percent of executives and that the majority of employees are overseen by women. However, the five executives making the investment decisions for the firm — including Fisher — are all white men, as are all of the top executives who have bios on the company website [Bloomberg]. Good on Goldman Sachs
! The investment bank is setting a new Wall Street gold standard for paid parental leave with 20 weeks for all employees regardless of gender and caregiver status. That's more paid time than any other major U.S. bank offers. The company also increased compensation for adoption and surrogacy and has new stipends for egg retrieval and donation. Dive in folks, the water's warm in the good benefits pool and if you want to attract and retain employees, it's time to do right by them [Bloomberg & Law360].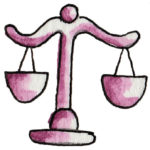 LAW: Roberta Kaplan, a co-founder of the Time's Up Legal Defense Fund and founding partner at Kaplan Hecker & Fink, filed a defamation lawsuit against President Trump on behalf of former Elle columnist E. Jean Carroll, who alleged President Trump raped her in a Bergdorf Goodman dressing room in the '90s. Trump accused Carroll of making up the story to drive sales of her memoir [Law.com]. The former general counsel and CEO at the once-hip, now non-existent American Apparel chain, Chelsea Grayson, talks about the career path that led her from Jones Day and Loeb & Loeb to the clothing retailer [Corporate Counsel]. Solo practitioner Erin Callahan of Texas, who does estate planning and business law, talks about the upside of running her own practice, the challenges of being her own boss and offers advice to those thinking about hanging their own shingle [ATL]. Hogan Lovells has a new crisis leadership practice, led by Washington-based partner Lillian Hardy. The unit will tackle "modern problems" (which sounds so absolutely un-modern it hurts) like "environmental disasters, data breaches, and #metoo issues." We tried to bite our tongues but then we started reading the list of "representative experience" (e.g. similar work already done by the lawyers in the practice) and had a little bit of that throw-up-in-the-mouth problem [Bloomberg Law].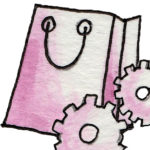 MANUFACTURING & RETAIL: McDonald's CEO Steve Easterbrook is out after he took the "Lovin' It" campaign to the next level in a consensual relationship with an employee, a violation of company policy. Easterbrook's parachute includes a $675,000 severance package and 18 months of health insurance benefits, and yes, he will keep his $37 million in stock awards [WSJ]. And following Sunday's announcement of Easterbrook's departure, now the burger chain's Chief People Officer David Fairhurst is out, effective immediately. McDonald's did not comment on the reason for his exit but said it was unrelated…[CNBC]. Columbia Sportswear Chairwoman Gert Boyle died this weekend at age 95. Boyle, who had no prior business experience, began running the small outdoor apparel retailer in 1970 following the death of her husband, who ran the company. She built Columbia into a hugely successful brand with sales in more than 100 countries [AP]. Julie Wainwright's The RealReal, which IPOed this summer, reported a 55 percent year-over-year revenue increase but is still bleeding money [WSJ].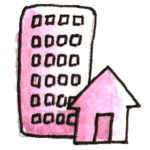 REAL ESTATE: Another day, another dude appointed to WeWork's board. Make it stop [Boss Betty]. In other bad WeWork news, the female co-working company The Wing (which WeWork owns a stake in) got a rude surprise after realizing a member of its board of directors, WeWork's Chief Legal Officer and President Jennifer Berrent, was named in a pregnancy discrimination claim filed against the office-sharing company. The claim, filed by ousted CEO Adam Neumann's former chief of staff, alleges that Berrent referred to the employee's first pregnancy as a "problem" that needed to be "fixed" and also cites a separate ongoing bias lawsuit against WeWork that says Berrent was complicit in gender-based pay discrimination. Berrent is the only woman in WeWork's c-suite and, if these allegations are true, that would be bad news indeed for the company and very sad news for all women in business who depend upon their female leaders to fight for equality in the workplace [Bloomberg].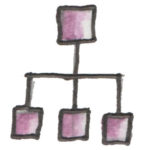 TECH & ENGINEERING: A group of more than 8,000 female engineers and information technology professionals is hoping that the U.S. Court of Appeals for the Ninth Circuit will reinstate a nationwide class action gender discrimination suit against Microsoft alleging that the company is biased against women when it comes to both pay and promotions [Law.com]. It's been a year since the mass Google employee walkout prompted by its handling of workplace harassment issues — and employees are still actively dissenting, together. It's pretty awesome [Recode]. Here are some not-so-fun stats that boggle the brain — and help explain why the wealth gap persists: 13 percent of startup founders are female but women own just 7 percent of founder equity; 31 percent of all equity owners are women but women have just 6 percent of total startup equity [Axios].
If there's no relevant news of note to share in a given sector, we skip it for the day. Did we miss something? Let us know at tips@bossbetty.com.