Boss Betty Brief: Rest in Interviewing Prowess, Cokie Roberts, plus Mary Barra in the hot seat & more
A roundup of the biggest female-powered news across major industries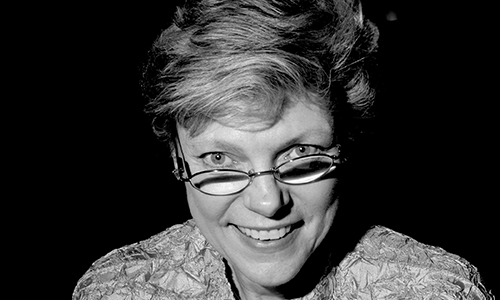 Here's the BB breakdown of the biggest female-focused news by industry. Have news to share? Email us at tips@bossbetty.com.
ADVERTISING & MEDIA: Cokie Roberts, 75, died Tuesday due to complications from breast cancer. Roberts was a pioneer for female journalists and spent decades at NPR and ABC News as a political reporter and analyst. "She was a trailblazing figure; a role model to young women at a time when the profession was still dominated by men," read a statement from Barack and Michelle Obama [Politico]. Endeavor Group Holdings, led by notorious talent agent Ari Emanuel, said it plans to raise as much as $712 million in its upcoming IPO, according to an SEC filing on Monday. The other big news? The parent company of Hollywood's biggest talent agency, William Morris Endeavor (WME), added former Etsy CFO Kristina Salen to its board, marking its first female director and putting it in compliance with a California law mandating female representation on boards [Boss Betty]. "Stacey Wolf will now be the senior vice president for business affairs of CNN Worldwide, the network announced this weekend" [The Wrap]. "As BET Networks prepares to roll out its new streaming service later this week, the company has tapped Kimberly Paige as its new executive vice president and CMO" [AdWeek]. Boooooo: "Marie Claire UK is to close its magazine 31 years after the release of its first edition in 1988, the publication's publisher has announced" [Independent]. "Paramount Pictures has hired former Apple exec Danielle De Palma as executive vp of domestic marketing for the film studio in the wake of a marketing shake up at the Hollywood studio" [THR]. Sony Pictures' Worldwide Partnerships group tapped Tine Hansen to be director of APAC Marketing Partnerships, overseeing partnerships in the Asia-Pacific region [Deadline]. NBCUniversal's Bonnie Hammer, who heads direct-to-consumer and digital enterprises for the company, says its new streaming service, Peacock, will be getting a huge marketing push during the next Olympics [THR].
FINANCE: "Venture-Capital Firm Aspect Ventures Breaking Up: Five years after founding the venture-capital firm, Theresia Gouw and Jennifer Fonstad are parting ways to launch new firms" [WSJ]. "The Massachusetts Institute of Technology has reached a settlement agreement in a class-action lawsuit that alleged a quid pro quo arrangement with Fidelity Investments related to the university's 401(k) program … Fidelity was not named as a party in the lawsuit, but the Boston-based asset management giant did take legal action to prevent Fidelity chairman and chief executive Abigail Johnson from having to testify during the trial" [Investment News]. Piper Jaffray Companies, an investment bank and institutional securities firm, added Victoria Holt to its board of directors. Holt is president and chief executive officer of Protolabs [BusinessWire]. "More Top Consultants Depart Cambridge Associates: Inova Health System has installed a new in-house investment team, led by its former Cambridge Associates consultants. Laura Pinsky took over Inova's $5 billion portfolio in May as chief investment officer" [II]. Moody's named DK Bartley head of Diversity & Inclusion. He joined Moody's from Dentsu Aegis [BusinessWire].
LAW: "FedEx Express litigation chief Connie Lensing has retired after 30 years … Besides being a pioneer in in-house litigation, Lensing has been a leader for women in law. She recalled a time when the climate was not as inviting for women lawyers. 'I lost my first job before I started because I was a woman,' she said" [Corporate Counsel]. "Foley Hoag has added Rosa Nunez as its first-ever director of diversity and inclusion joining other firms that have taken similar steps with Big Law under pressure to bring in and promote more minorities and women" [Bloomberg Law]. "Greenberg Traurig has added partner Carol Barnhart…to its corporate and Latin America practices in Miami … Barnhart came from packing manufacturer Grupo Phoenix, where she was general counsel managing the company's corporate, litigation and regulatory strategy, among other duties" [American Lawyer]. "Patterson Belknap Webb & Tyler has hired Sally F. King, who last worked at Akin Gump Strauss Hauer & Feld, as its newest chief operating officer" [Bloomberg Law]. "Suzanne Filippi, a former in-house legal executive at two Cambridge, Massachusetts-area pharmaceutical companies, is joining Hogan Lovells' 2-year-old Boston office" [Law.com]. "Sanford Heisler Sharp LLP partner Kate Mueting has guided lawyers and female professionals in numerous other industries through gender discrimination class actions against high-profile employers like KPMG and Jones Day, earning her a spot among the five employment lawyers under age 40 honored by Law360 as Rising Stars." Bravo! [Law360].
MANUFACTURING & RETAIL: Not a well-made board: Madewell files for IPO with an all-male, all-white board [Boss Betty]. "[N]early 50,000 workers have walked off the job at more than 50 G.M. plants and other locations across the Midwest and South, striking to get what they see as their fair share of the company's hefty returns and block further erosion of their ranks." The company, led by Mary Barra, did not comment on the progress of the talks Monday but on Sunday said, "We presented a strong offer that improves wages, benefits and grows U.S. jobs in substantive ways, and it is disappointing that the U.A.W. leadership has chosen to strike" [NYT]. "ThirdLove says it's by women, for women. But women who've worked there disagree. Employees at the bra company allege policies at odds with the brand's progressive stance and bullying from the male co-CEO" [Vox]. "Macy's on Monday said that the founders of the Bluemercury beauty unit, which the department store acquired from them for $210 million in 2015, are leaving … CEO Marla Beck will remain until a new chief executive is found" [Retail Dive]. "Walmart likely discriminated against 178 female store workers by paying less or denying promotions because of their gender, the EEOC said in memos" [WSJ]. "Patagonia CEO Rose Marcario has used meditation to help her stay focused on progress, rather than perfectionism" [BI].
SCIENCE & HEALTHCARE: "Leana Wen, the recently fired former president of Planned Parenthood, appears headed toward an increasingly contentious exit, after accusing the organization's leadership of trying to 'buy my silence'" [NYT].
TECH & ENGINEERING: "Cloudflare co-founder Michelle Zatlyn on the company's IPO today, its unique dual class structure, and what's next." Also, as per our internet experiences today, they seem to be doing A LOT of digital advertising [TechCrunch]. Wex announced that its president and CEO, Melissa Smith, would be made chair of the company's board [Yahoo! Finance]. Cloud-based software company New Relic announced that Chief Revenue Officer Erica Schultz had resigned. It also cut its yearly revenue outlook [WSJ]. Cable One appointed Kristine Miller to its board, increasing the number of directors from nine to 10. The ISP is led by Julie Laulis, who is chair, president and CEO [SEC]. "When it comes to where venture capital dollars are spent, it's perhaps unsurprising that nearly 98% go to companies backed by men. But Clearbanc co-founder and president Michele Romanow is changing that … By using new data sources taken directly from companies' bank accounts, payment processors, Facebook ad accounts, and ecommerce accounts, Clearbanc determines worthy investments through AI and automation. And that creates one big positive—'it takes out the gender bias,' Romanow says [Fortune]. "[R]isk and compliance software and services company NAVEX Global today named Susan Beermann as its Chief Marketing Officer" [BusinessWire].
If there's no relevant news of note to share in a given sector, we skip it for the day. Did we miss something? Let us know at tips@bossbetty.com.