Women in Finance: A UK big four bank finally has a female CEO — when is it Wall Street's turn?
All the female-powered news in finance this week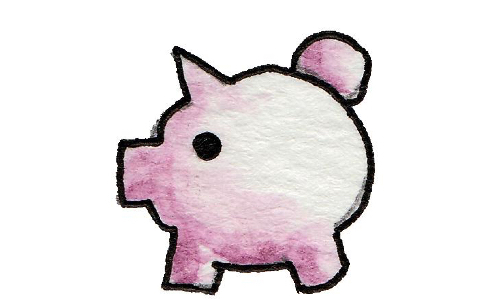 WHEN WILL U.S. BANKING SEE MORE FEMALE CEOs? Earlier this year, there was some chatter that Wells Fargo might replace its ousted CEO Tim Sloan with a woman, which would be a first for a U.S. big four bank. Several months later, no progress seems to have been made in the pursuit of a female contender — Bank of America's Cathy Bessant had been in the running — and it seems likely that interim CEO Allen Parker will take the reins permanently [DealBreaker]. These three women consistently come up in conversations about a successor to JP Morgan's Jamie Dimon: Marianne Lake, CEO of consumer lending; Jennifer Piepszak, CFO; Mary Erdoes, CEO of Asset and Wealth Management. But will it ever happen? [Fortune]. Speaking of bold-faced names in finance, American Banker's list of "Most Powerful Women in Banking" is out, with Bank of America's Cathy Bessant, who is its COO and CTO, taking the No. 1 spot. In second place is Ellen Alemany, chair and CEO of CIT Group, followed by Nandita Bakhshi, president and CEO of Bank of the West [American Banker]. Meanwhile, the European Central Bank lost the only woman on its 25-member governing council with the resignation of Germany's representative, Sabine Lautenschläger [FT].
SHE'S GOT MOVE$: RBS named Alison Rose as its next CEO, making her the first woman to head one of the U.K.'s big four banks. Earlier this year, the country's Treasury asked Rose to put together a review of female entrepreneurship with the goal of improving how banks serve women. Hopefully, she'll be implementing some of her recommendations in her new role [Guardian]. KeyCorp.'s CEO and chairperson Beth Mooney is retiring in May from her post leading the regional lender [WSJ]. Economist Kristalina Georgieva — the No. 2 official at the World Bank — was formally appointed managing director of the IMF. She'll succeed Christine Lagarde on Oct. 1 [WSJ]. Barclays appointed Dawn Fitzpatrick, who is the chief investment officer at Soros Fund Management, to its board [Bloomberg]. Citi named Val Smith to the newly created role of sustainability chief [Bloomberg]. Bain Capital Ventures hired FinTech industry veteran Keri Gohman as an operating partner [PYMNTS]. Piper Jaffray Companies, an investment bank and institutional securities firm, added Victoria Holt to its board of directors. Holt is president and chief executive officer of Protolabs [BusinessWire].
NEW (AD)VENTURES: Tracy Britt Cool, a top Warren Buffett lieutenant, is leaving Berkshire Hathaway to create a "mini Berkshire of her own" [WSJ]. Early-stage fintech investor Anthemis Group teamed up with Barclays to create Female Innovators Lab, a startup studio for women founders in fintech. Katie Palencsar, founder and CEO of edtech startup Unbound Concepts, will run the new entity [Fast Company]. Five years after starting the VC Aspect Ventures, Theresia Gouw and Jennifer Fonstad are splitting up to launch their own firms [WSJ]. Karyn Williams, Two Sigma's former client solutions chief, launched Hightree Advisors, an institutional consulting business. "There is this shrinking world of independent voices," she told Institutional Investor this week. "A lot of consultants have moved into asset management-like businesses, into OCIO, or turned the businesses over and sold them. One of the most important things about us at Hightree is unconflicted expertise" [II].
ON THAT PESKY PAY GAP…Citibank CEO Michael Corbat wrote a (beneficial to the bank) piece outlining his thoughts on the gender pay gap in banking. As you may recall, Citi published its unadjusted pay gap numbers this year (bravo for that brave move!), revealing that the financial institution's median pay for women globally was 71 percent of the median for men [American Banker].
LEARNING A LESSON? At the nation's top b-schools, there are very few females among the finance faculty, but new research shows this is starting to shift. A paper drawing data from the top 100 U.S. business schools found that between 2009 and 2017 less than 16 percent of finance faculty were women. However, in the later period of the study, the disparity lessened: "In the last years of our sample, the evidence that women are at lower-ranked schools; are less likely to have tenure; or receive lower wages disappears entirely," the authors said [II].
COURT TALK: Michael Bloomberg, former New York city mayor and founder/owner/CEO of Bloomberg L.P., won an appeal to be removed from a $20 million sexual harassment suit filed against him and his eponymous financial data firm by an employee who alleged the company created a hostile work environment and that she was raped and sexually harassed by a now-former executive at the firm. The lawsuit against Bloomberg L.P. and Nicholas Ferris, the executive in question, will continue [Law360].
SAWEEEEET: Fran Hauser sure had it right in her book "The Myth of the Nice Girl" — being respectful and collaborative is the way to go, contrary to popular opinion. "Today, inclusion and collaboration are the declared values of a lot of large organizations because those qualities demonstrate effective leadership," Janice Waterman, founder/CEO of leadership development firm Waterman Hurst, told the WSJ. Case in point: One of the many reasons Julie Sweet was chosen to be Accenture's new CEO was that she worked extremely well with her peers — who were also her competitors for the top job — and made a point of praising them [WSJ].