Tech & Engineering Brief: Big deal$, why robots shouldn't rule the world (or men, either) & more
The biggest female-focused news in the industry over the past week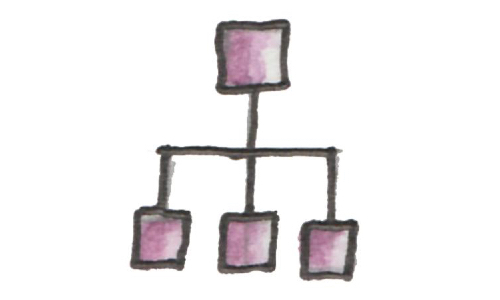 WHAT'$ THE DEALIO? Alyssa Ravasio's Hipcamp — characterized as Airbnb for camping — got another boost, with Jay-Z and Will Smith getting in on its $25 million Series B round, led by Andreessen Horowitz [Business Insider]. Amira Valliani's Glow, which helps podcasters build a sustainable business around their content, announced $2.3 million in seed funding in a round led by Greycroft. Valliani founded the company after launching her own podcast and realizing advertising wouldn't support it [TechCrunch]. What's happening at Julia Hartz's Eventbrite? The company went public last year and recently opened three international outposts, but further expansion plans have been put on hold and a slew of executives have left. The company is really struggling with the integration of Ticketfly, which it acquired so it could hawk more concert tickets [The Information].
SHE'S GOT MOVES. Video game company Activision Blizzard — known for big-time hits including "Call of Duty," "Candy Crush" and "World of Warcraft" — appointed Claudine Naughton chief people office [LABJ]. Domo, which provides cloud-based business intelligence tools, announced that SAP's Pam Marion would be its new chief customer success officer [Yahoo! Finance].
WHY-ROBOTS-SHOULD-NOT-RULE-THE-WORLD NEWS. This meditation on A.I.'s potential for bias includes some prescriptive measures, as well as scary gems like, "AI algorithms have gone in the direction of an abusive relationship" [Hacker Noon]. Check your (algorithms') bias! Tips for designing more ethical AI include getting consent during data collection and doing the necessary due diligence to confirm the objectivity of your algorithm [Fast Company].
WHY-MEN-SHOULD-NOT-RULE-THE-WORLD NEWS. One in three women in tech is told she only got her job because of her gender, a new U.K. study says. One. In. Three. [Computer Business Review]. Proceed to read the rest of Boss Betty for further news on this topic.
ALL THE GOOGLE NEWS THAT'S FIT TO PRINT. YouTube's Susan Wojcicki, who is contending with a crisis around extreme content on the platform,  discussed her role as an internet gatekeeper of sorts. Of extremist videos — like those of Alex Jones, who is now banned from YouTube — she said, "…the way that we think about it is: 'Is this content violating one of our policies? Has it violated anything in terms of hate, harassment?' If it has, we remove that content. We keep tightening and tightening the policies. We also get criticism, just to be clear, [about] where do you draw the lines of free speech and, if you draw it too tightly, are you removing voices of society that should be heard [The Guardian]?" A former Googler who left the company to raise her children discussed the feedback she gave her employer on how it could be more supportive of working parents  — detailed in this Medium piece — including offering onsite childcare and being more flexible with work schedules. She also talked about the challenges of instituting these types of policy changes at larger, established companies versus startups, which are more nimble in their approaches to experimenting with new initiatives [NPR]. Another Google employee who left her job to care for her child accused the company of discriminating against her while she was pregnant. The allegations came in the form of a memo posted to an internal message board and leaked to the media. The memo was titled, "I'm Not Returning to Google After Maternity Leave, and Here is Why," and received a slew of likes and the meme treatment from some of the more than 10,000 employees who read it [Motherboard]. For a long(er) read, the cover story of Wired's September issue looks at Google's changing culture [Wired].
NEWS FROM DATING-APP LAND. Match Group's Mandy Ginsberg is feeling the love after the company beat both profit and sales expectations in the second quarter. That's very good news for the company, which owns Hinge, Match.com, OkCupid and Tinder [WSJ]. In bad news for Match Group, a former Tinder exec is suing the company and its ex-CEO Gregory Blatt, alleging that Blatt sexually assaulted her, and that after she filed a complaint, the company fired her. Tinder said their independent investigation revealed that nothing illegal or against company policy transpired. We'll continue to follow this case [Marketwatch]. Meanwhile, Bumble is bringing its female-first angle to esports. The company put together an all-female Fortnite team, a week after the all-male World Cup Finals [AdWeek].
EXTRA, EXTRA. Attorney General William Barr appointed Justice Department lawyer Lauren Willard head of its investigation into whether big tech is violating antitrust laws [Bloomberg]. Sen. Elizabeth Warren has a plan for better broadband. The Democratic presidential candidate rolled out a proposal for "investing in rural America" on Medium last week. One big highlight: She wants to give states and localities more power to control their broadband infrastructure [Vice]. Strava CFO Christine Park, who joined the fitness tracking company in July, said despite the prevailing trend, she does not plan to scale at any cost. "We continue to focus on growth in a smart way," Park said of the venture-backed firm, which has more than 44 million users (sounds like they've achieved scale to us!) [WSJ].
Have news to share? Email us at tips@bossbetty.com.