A (possible) cornucopia of Cabinet firsts to be thankful for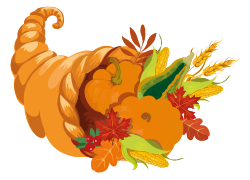 The top ranking Cabinet position will be held by Vice-President Elect Kamala Harris, the country's first woman veep, making for an already historic group of presidential advisors. But wait, there's more! The incoming Biden-Harris administration has nominated — or is considering — a bevy of female Cabinet nominees that would break a whole bunch of glass ceilings.
Janet Yellen, who was the first woman to lead the Federal Reserve, is poised to be the first woman charged with heading the Treasury department. The U.S. has had 77 male Treasury secretaries over the course of 231 years. President-Elect Joe Biden also nominated Neera Tanden to serve as director of the Office of Management and Budget. If Tanden is confirmed — and that's a big if — she would be the first woman of color to lead the department.
Avril Haines will be the first woman heading U.S. intelligence if she is confirmed by Congress. Twenty-five men have previously held the role of director of national intelligence AKA "spy chief." Haines served as White House deputy national security advisor in the Obama administration and as deputy director of the Central Intelligence Agency.
There is rampant speculation that Michèle Flournoy is a top contender for secretary of defense, which would smash a particularly high and hard glass ceiling. She would follow 27 male Pentagon chiefs if she is chosen by Biden and confirmed. Flournoy was undersecretary of defense for policy under President Barack Obama.
While no women have held the above roles in the U.S., there have been three female secretaries of state: Madeleine Albright, Condoleezza Rice and Hillary Clinton. A few years ago Albright, who served during the Clinton administration, said that "women are much better at having peripheral vision and also multitasking and having the capability of telling it like it is. Many of the best diplomats are women, although there are men who can do it." However, this administration has chosen Antony Blinken, who was deputy secretary of state and principal deputy national security adviser under then-President Barack Obama, for the role.
Note that Biden tapped Linda Thomas-Greenfield to be the U.S. ambassador to the U.N. — a position that is not currently Cabinet-level (presidents have a choice) but is likely to be elevated again under the new administration — but she is neither the first woman nor the first Black woman to hold the post. Still, her decades of work in diplomacy, a field dominated in the U.S. by white men, has been groundbreaking.
Biden also announced the first all-female White House communications team — another first. While not Cabinet roles, these positions have very high visibility. The president-elect's White House press secretary will be Jen Psaki, who was head of communications for the last two years of Obama's term. Biden's White House communications director will be Kate Bedingfield, who led comms on his campaign and when he was vice president. Five other female staffers will complete the senior team.