Aimee Stephens, subject of landmark Supreme Court case on trans civil rights, dies at 59
Stephens was fired from her job at a funeral home after revealing that she was transitioning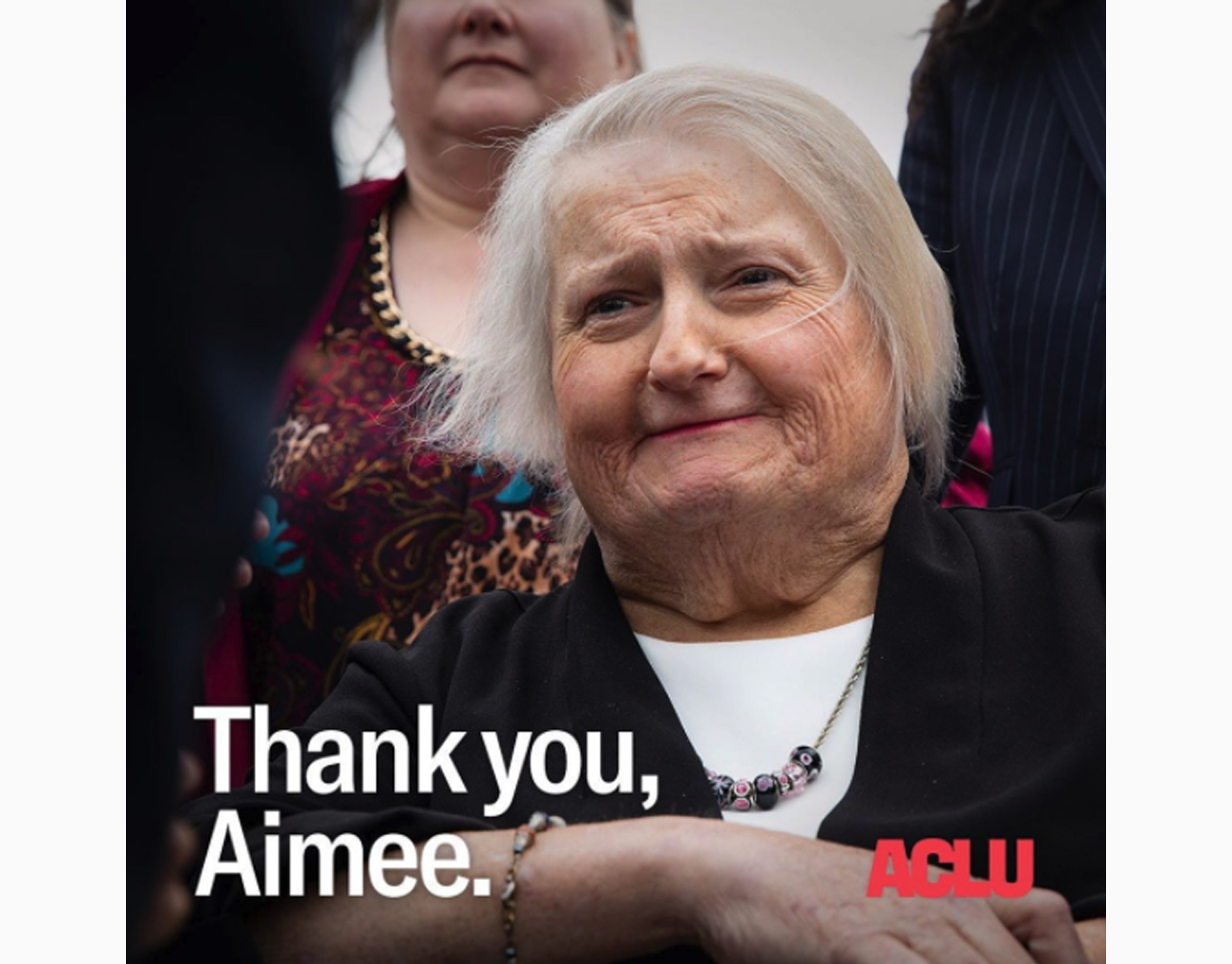 Aimee Stephens, the woman at the center of a pending landmark Supreme Court case regarding workplace legal protections for trans people, died on Tuesday at 59. Stephens was fired from her position at R.G. & G.R. Harris Funeral Homes in 2013 after revealing to her boss that she was transitioning from male to female.
In October, the Supreme Court heard the case, which seeks to overturn a lower court's ruling that the funeral home discriminated again Stephens. SCOTUS will decide whether the rights of transgender workers are protected under Title VII of the Civil Rights Act of 1964, which prohibits employment discrimination on the basis of sex, race, color, religion or national origin. The court's decision, which could impact millions of trans and genderqueer workers, is expected at any time.
"When Aimee was fired for being trans, she decided to fight back because she just wanted it to be acknowledged that what happened to her was wrong. Aimee didn't set out to be a hero and a trailblazer, but she is one. We all owe her a debt of gratitude for her commitment to justice for all people, and her dedication to the trans community," the ACLU wrote on its Instagram page in tribute to Stephens.
Stephens was fired from her job as a funeral director after writing a letter to her boss saying, per court filings, that her entire life she had "struggled with 'a gender identity disorder'" and that she had "decided to become the person that [her] mind already is." Stephens further wrote that she planned to have sex reassignment surgery and, after a vacation, would return to her position as her "true self" and would comply with the funeral home's dress code for female staff, which requires a skirt and suit jacket.
In the couple of months leading up to the fall hearing, the U.S. Department of Justice submitted a brief to the Supreme Court in support of the funeral home that fired Stephens. The DOJ took the position that "treating all transgender persons less favorably than nontransgender" is not discrimination. And, by virtue of the filing, one can safely assume that the DOJ also, at least tacitly, supports R.G. & G.R. Harris Funeral Homes' belief that the, "Bible teaches that it is wrong for a biological male to deny his sex by dressing as a woman or for a biological female to deny her sex by dressing as a man." Or, as one ACLU lawyer put it in a tweet responding to President Donald Trump at the time, "Your DOJ just filed a brief with the Supreme Court saying it's fine for employers to have dress codes prohibiting women from wearing pants."
Stephens died from kidney disease, which she suffered from for several years. A donation page raising money for her final days said that "[b]eing fired from her employer caused an immediate financial strain, leading her spouse Donna to take on several jobs … [Y]ears of lost income have taken a toll on their finances." Tributes from donors thanking Stephens for her work on behalof of the trans community poured in: "She bore the brunt of making the issue a public one. She's our hero," read one; "[i]t's fights like Aimee's that make me appreciate those who are paving the way, globally, for trans folk to be accepted and loved and appreciated for who they are," read another.