Supreme Court rules discrimination against LGBTQ workers illegal
The vote was six to three in favor of protecting gay and trans workers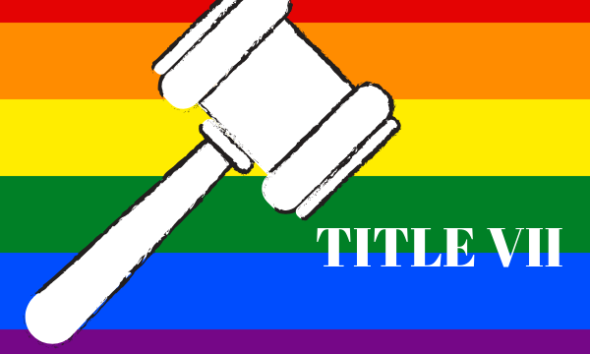 The Supreme Court ruled Monday that gay and transgender workers are protected under Title VII of the Civil Rights Act of 1964, which prohibits job discrimination on the basis of sex, race, religion and national origin.
At the heart of the SCOTUS decision was whether discrimination on the basis of sex should be interpreted as applying to the millions of LGBTQ workers across the U.S. The vote was six to three in favor of protecting gay and trans workers, with Justices Clarence Thomas, Brett Kavanaugh and Samuel Alito dissenting.
"An employer who fires an individual for being homosexual or transgender fires that person for traits or actions it would not have questioned in members of a different sex. Sex plays a necessary and undisguisable role in the decision, exactly what Title VII forbids," Justice Neil Gorsuch wrote in the court's majority opinion. "Those who adopted the Civil Rights Act might not have anticipated their work would lead to this particular result … But the limits of the drafters' imagination supply no reason to ignore the law's demands."
The decision settled a handful of cases before the court that centered on employers who allegedly fired workers for being gay or trans. Aimee Stephens, who died in May, sued her former employer R.G. & G.R. Harris Funeral Homes for firing her in 2013 after she revealed to her boss that she was transitioning from male to female. In the months leading up to the October hearing for Stephens' case, the U.S. Department of Justice submitted a brief to the Supreme Court in support of the funeral home that fired her. The DOJ took the position that "treating all transgender persons less favorably than nontransgender" is not discrimination.
In the other cases, Gerald Bostock took Clayton County, Georgia, to court after he was fired for "unbecoming" conduct soon after joining a gay softball league, and Donald Zarda sued Altitude Express after he was fired just days after mentioning that he was gay.
Monday's victory for LGBTQ rights comes just a couple of days after the Trump administration removed some civil rights protections for transgender people within the healthcare system. The Affordable Care Act prohibits healthcare providers and insurers from discriminating on the basis of sex, which under the Obama administration was interpreted as covering trans people; on Friday, the Department of Health and Human Services finalized a rule saying that gender identity was not protected under the laws prohibiting sex discrimination.