Boss Betty Brief: Ex-UBS star broker wins $1.6M in arbitration, Pepper Hamilton partner makes a joke of diversity & more
A roundup of the biggest female-powered news across major industries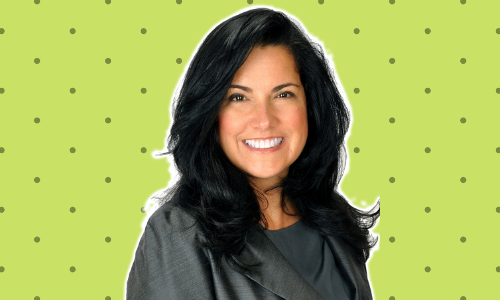 Here's the BB breakdown of the biggest female-focused news by industry. Have news to share? Email us at tips@bossbetty.com.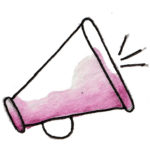 ADVERTISING & MEDIA: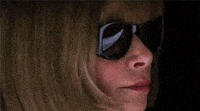 If you're feeling you could use a bit more Anna in your life, New York Magazine fulfills that need this week with a look at how the Vogue editor, along with Condé Nast CEO Roger Lynch, is charting a course for a "future they can afford." Kind of ironic to read the piece in NY Mag, which itself could not find an affordable path forward and thus sold itself to Vox Media — though there are hints that perhaps Condé is open to a sale (!) [NY]. The BBC gender pay gap is in the headlines again as Samira Ahmed, who has a weekly 15-minute segment, brought the broadcaster to court Monday, claiming that a male presenter with the same job was paid more than six times what she was — $599 per episode to his $3,866 [NYT]. Multiple ex-Fox News employees broke their NDAs to speak to the creators of "Bombshell," the film about the sexual misconduct allegations levied against Roger Ailes. And, following NBC News' decision to release ex-staffers who want to discuss alleged sexual misconduct at the network from NDAs, former Fox employees are asking for the same [THR & Vanity Fair]. Meanwhile, MSNBC anchor Rachel Maddow went head-to-head with her bosses in a live interview Friday night, asking why there was no external investigation into journalist Ronan Farrow's allegations that the network killed his Harvey Weinstein story in order to protect Matt Lauer and themselves. "…[A]ccusations that people in positions of authority in this building may have been complicit in some way in shielding those guys from accountability — those accusations are very, very hard to stomach" [NYT]. Gender parity was front and center at the Academy's Governors Awards over the weekend, with an honorary Oscar given to Lina Wertmüller, who was the first woman nominated for a directing Oscar, and an award for Geena Davis recognizing her work promoting women in media [Variety].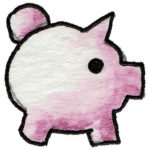 FINANCE: A former star broker at UBS who accused the company and one of its market managers of gender discrimination won a $1.6 million arbitration award. The arbitration decision found that Christine Carona, who ranked among the top 10 percent of the firm's advisors globally and now works for Morgan Stanley, was called a "bitch" on up to a dozen occasions by her boss, who also made disparaging comments about her personal life. The decision said that in addition to being discriminated against for her gender, both the firm and her supervisor retaliated when she took her bias claims to HR [Investment News]. Crisis management experts are apparently saying that Ken Fisher needs to step down following the sexist remarks he made that have led his fund to lose $2.5 billion in investments so far [Investment News]. A WSJ study ranking the S&P 500 companies according to how diverse and inclusive they are found, to our surprise (see previous two story write-ups), that finance performed the best of any sector in that regard. The report also found that, on the whole, the top 20 companies had better operating results and their shares outperformed those at the other end (less diverse, less inclusive) of the ranking [WSJ]. But then again, progress? Citi did just announce Jane Fraser as its new president last week, putting the 15-year veteran of the bank in line to succeed Michael Corbat as CEO, which would be a first for a U.S. bank of Citi's size
. Fraser was also named CEO of Citi's consumer banking business alongside Paco Ybarra [NYT]. Fraser's new place in line for the Citi throne could mean that Marianne Lake, who is one of Jamie Dimon's rumored successors at JPMorgan Chase (should he ever deign to leave), will not be making herstory [Dealbreaker].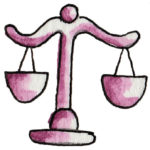 LAW: A partner at Pepper Hamilton forwarded an invitation to a diversity event at the firm to a couple of other partners with the lovely comment, "I never knew we had so many groups who want to be treated specially" in reference to the event's hosts, which included the African-American/Black Affinity Group, Asian Pacific American Affinity Network, Pepper Latina/o Caucus, Pepper Pride, South Asian Affinity Group, Veterans Group and Women's Initiative. So right, as you probably guessed, he accidentally sent the comment to the whole firm, inciting outrage and in short order an email from managing partner Thomas Cole disavowing the partner's comment and underscoring the firm's commitment to diversity [ATL]. The female plaintiffs in the proposed Jones Day gender discrimination class action responded to the firm's attempts to shrink the scope of their claims, saying that Jones Day can't nix the additional allegations in their most recent filing — including that all of the power over pay and promotions was put "unchecked in the hands of one man" — because they were well supported [Bloomberg].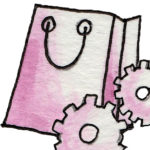 MANUFACTURING & RETAIL: Nike and Under Armour both missed opportunities last week to replace their outgoing CEOs with women despite going big on women's empowerment in ad campaigns like "Dream Crazier" (Nike) and "I Will What I Want" (Under Armour) [Bloomberg]. Hasbro said goodbye to its first chief customer experience officer, Jamie Gutfreund, after just six months. The company said Gutfreund left for other opportunities but did not offer further details [AdWeek]. Marillyn Hewson's Lockheed Martin just won a $7 billion contract from the Pentagon [Reuters]. GM CEO Mary Barra is gearing up for a new fight following the deal reached with the United Auto Workers union ending the six-week long strike — now the carmaker is joining the federal government in its battle against California's stricter emission standards [Vox & NYT]. Barra also reported Q3 earnings Tuesday and, despite the extended strike, GM beat the street's expectations. However, the carmaker lowered guidance for the year owing to the cost of the strike — $1 billion in the third quarter, $3.8 billion for the full year [CNBC]. There's a lot more competition in the Birchbox sandbox these days, with a constant stream of players getting into the beauty subscription business, which means the company's co-founder and CEO Katia Beauchamp is always looking to widen the brand's reach. "The insight for us is a focus on how do you serve 60% of the market who could spend a lot more and grow the whole industry?" [CNBC]. Victoria's Secret EVP of stores and operations, April Holt, has jumped ship for Sally Beauty Holdings, which sells and distributes at more than 5,000 retail locations [Chain Store Age].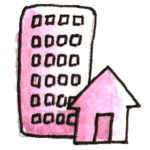 REAL ESTATE: Remember when WeWork filed for their IPO with not one single woman on its board? We're not saying that that's how they got into their current mess, but … 🤷‍♀️… Anyway, the office-sharing company's troubles when it comes to gender diversity came up at its big all-hands meeting last week, which was, of course, led by men [Boss Betty]. The biggest gender pay gap in the real estate industry is in the brokerage field, where women earn 33.8 percent less than men, according to developer Don Peebles, who was citing a recent report. Peebles was speaking at a panel on diversity at The Real Deal's annual showcase in Miami recently where he was joined by by Peggy Olin (OneWorld Properties), Melissa Rose (Ackman-Ziff) and John Gomes (Douglas Elliman) [TRD]. Former New York City Deputy Mayor for Housing Alicia Glen is reportedly in the early stages of starting a real estate firm. Glen, who connected the dots between developers and City Hall in her previous post, is in the process of securing a capital partner for a fund focusing on residential development [Crain's]. Zillow's CMO Aimee Johnson discusses how to make deals more "joyful" for buyers [Inman]. An NYC startup called Compound, led by CEO Janine Yorio, is looking to capitalize on Miami's condo buyer's market by purchasing units that investors can buy shares in. Profits would come from both leasing the units as well as their eventual sales [TRD].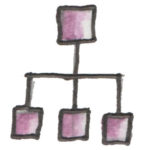 TECH & ENGINEERING: The PayPal Mafia of 2007 has gotten an upgrade in recent years that features a lot more X chromosomes. Women from Big Tech companies including Facebook, Twitter and Uber are pooling their investments to form funds that are helping to shape the future of Silicon Valley [Fortune]. A former sales engineer at the large Silicon Valley data management company Informatica alleged (anonymously) that the company revoked a promotion offer after learning she was pregnant and, following the death of her baby shortly after its birth, asked her to cut her maternity leave short [Vice].
If there's no relevant news of note to share in a given sector, we skip it for the day. Did we miss something? Let us know at tips@bossbetty.com.