Peloton pushes the pedals on pay parity in its IPO filing
The home-exercise startup was one of just a few this year to reference equal pay in its paperwork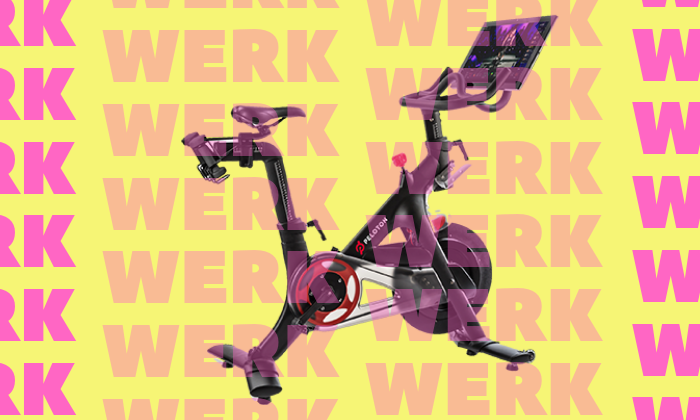 There's probably an analogy to be drawn between endless cycling on a stationary bike and working towards closing the gender pay gap but we're so tired from pedaling that we can't come up with it. In any case, the good news is that home-exercise startup Peloton, which finally made its IPO filing public on Tuesday, seems to be committed to both.
"We conduct an annual third-party audit of team members' pay to confirm that our pay-for-performance philosophy transcends race and gender. If an audit reveals any pay differences unexplained by legitimate business factors between team members who hold similar jobs, but are of different races or genders, we adjust the affected team members' respective compensation accordingly," the maker of the spendy exercise bike — with celebrity fans from David Beckham to Kate Hudson — wrote in its filing.
Of the year's buzziest filings to date, Peloton was one of only two that included mention of equal pay — WeWork (which has an all-male board) did not, nor did Uber nor Slack. Not Pinterest, Beyond Meat nor Zoom. (Nor Chewy nor CrowdStrike.) The other outlier in this regard was Lyft, which used identical language in its filing.
Whether it's a shrewd business move — diversity is good for the bottom line, as has been proven time and again — good PR, a true fundamental value of Peloton (and Lyft's) leadership or all of the above, it seems to be a solid pedal forward. However, some experts in Environmental, Social and Governance (ESG) investing caution that voicing good intentions when it comes to pay equality does not go far enough.
"I think this is a significant reflection of the attention now paid to this issue. But while assurances are nice, they are not sufficient from the investor perspective," said Natasha Lamb, co-founder of the investment firm Arjuna Capital, who has successfully used her firm's equity stakes to push companies from Citibank to Google to pursue pay parity initiatives. "We expect companies to publish the results of pay audits on an annual basis, alongside unadjusted median pay gap numbers. It's that kind of transparency that will move this conversation from promise to honest accounting."
The unadjusted pay gap numbers referenced by Lamb would show the median compensation for all women at Peloton compared to men, rather than the "equal pay for equal work" numbers referenced in the company's filing. The unadjusted numbers are a critical component of understanding the gender equality landscape at a firm in part because they're an indicator of how many women are in leadership positions. Peloton's filing reveals that its top executive team is made up of four men and one woman. Its board of directors consists of six men and two women.
Requests for comment from Peloton were met with (per expectation): "Unfortunately due to quiet period restrictions, Peloton is unable to comment or participate in the story at this time."
A search of all 2019 IPO filings for the term "equal pay" and similar iterations revealed that only one other company made reference to the issue. One! Medallia, a company offering customer experience management software, included a mention of pay parity in its June IPO filing, saying that it had taken and met Glassdoor's Equal Pay Pledge and partnered with Syndio, an HR analytics company, to monitor its practices as it relates to pay equity.
Peloton's paperwork also, of course, included the financial details of the company, which is currently valued at about $4 billion and expected to have one of the largest IPOs of the year. Peloton posted impressive revenues of $915 million in fiscal year 2019 — up 110 percent over the previous year — but along with it, as seems to be on trend, very unimpressive increasing net losses, in the amount of nearly $196 million in FY2019, up more than 400 percent over the previous period.