WeWork finally adds a woman to its board: Meet Kirthiga Reddy
The tech exec was also the first female investment partner at SoftBank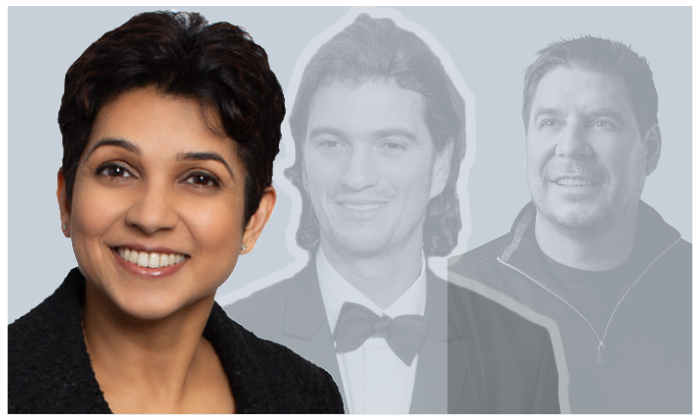 Well, We finally did it. More than four months after its much ballyhooed and ultimately failed IPO attempt, the We Company — née WeWork — has finally seen fit to add a woman to its board of directors.
Tech executive Kirthiga Reddy, who is a partner at WeWork-savior SoftBank, is the newest member of the board, the company announced Thursday. Reddy was SoftBank's first female investment partner and was previously a managing director at Facebook India.
Executive Chairman Marcelo Claure said in a press release that Reddy "will be a valuable asset to WeWork as we continue to develop new digital products and services that improve the member experience." Reddy said in the statement that she looks forward to "guiding management in product development, marketing, and diversity and inclusion efforts."
As Boss Betty reported when the co-working company's IPO registration was first made public in August, its then seven-person board was all male and nearly all white. Strange given the company's penchant at the time to boast about its mission to "elevate the world's consciousness" and provide a "culture of inclusivity" for its members.
After the initial backlash following the absence of female board directors, We amended its IPO filing to say that Harvard Business School's Frances Frei, a known corporate "culture fixer," would join the board once the IPO was complete. The company — once valued at a whopping $47 billion and now worth around $8 billion — never went public, of course, and Frei never joined the board.
Confusingly, after said abandoned IPO and amid the very public filing of a federal pregnancy discrimination claim against WeWork alleging (among many other things) that its former CEO Adam Neumann referred to maternity leave as "vacation," the company appointed yet ANOTHER white dude to its board. This, too, after a transcript leaked from an all-hands company meeting just days earlier revealing that after being questioned by concerned employees, the company's chairman asserted We's commitment to diversity in its leadership ranks.
Back to present day: WeWork now has one woman, Reddy, on its 10-person board of directors. The company's new CEO, Sandeep Mathrani, also just joined the board. Meanwhile, several of the board's original members — assumedly those responsible, at least in part, for the IPO's collapse — have already resigned, including SoftBank's Ron Fisher, Rhone Capital's Steven Langman and former Goldman Sachs exec Mark Schwartz, according to The Real Deal. Former Coach CEO Lew Frankfort is also set to depart soon. That will leave the board with four empty seats.
Two weeks ago, Goldman Sachs CEO David Solomon announced that, starting this summer, the investment bank would not "take a company public unless there's at least one diverse board candidate, with a focus on women," noting that companies with female directors fared "significantly better" in their public debuts than those without.'
WeWork's IPO was underwritten by Goldman, so perhaps both companies learned their lessons. However, please note the gigantic caveat that Goldman just underwrote the IPO of a company with an all-male board, the pharmaceuticals maker Arcutis. We know Goldman's policy doesn't officially go into effect until July, but come on.
"We don't have a comment on specific companies but would just say that we have made a commitment that we will not take any company public in the United States and Europe that doesn't have at least one diverse Director at the time of IPO and that we intend to work with our clients in order for them to achieve and potentially surpass these targets," a spokesperson for Goldman said via email.