The 1-minute profile: Google's Fiona Cicconi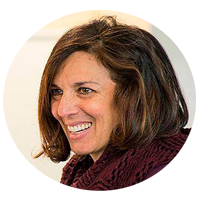 Job in a nutshell: Fiona Cicconi is Google's brand new global people operations lead, reporting directly to CEO Sundar Pichai. As head of human resources (the less cool way to say "people operations"), Cicconi will oversee the management of around 130,000 employees, creating and enforcing the policies that govern the workforce.
What's on her plate 🍽: A lot! 1) Broadly, dealing with ongoing issues around workforce diversity, brought once again to the fore by the termination of Google AI researcher Timnit Gebru, who said she was fired for speaking out about gender and racial discrimination at the search behemoth. The company is also still working to reverse its past missteps in handling sexual harassment claims. 2) Figuring out both where and how employees should work as the pandemic rages on. Google just announced its offices wouldn't open until at least September 2021 and is contemplating a "flexible work week." 3) Recruiting top talent as the company wrestles internally with its culture issues and externally with government antitrust lawsuits.
Notable work history*: AstraZeneca, Chief Human Resources Officer, 2014-2020; Roche, Head of HR for Global Pharma Technical Operations, 2011-2014; Roche, Director HR, Communications & Public Affairs, 2006-2011; Cisco Systems, Various HR roles in Europe, 2003-2006; GE Oil & Gas, HR Manager, 1995-2002.
Languages spoken*: English, French, Italian, German (basic)
Notable influencers she follows*: Melinda Gates, Arianna Huffington, Tony Robbins, Satya Nadella, Beth Comstock, Justin Trudeau
*Based on Fiona Cicconi's LinkedIn profile.